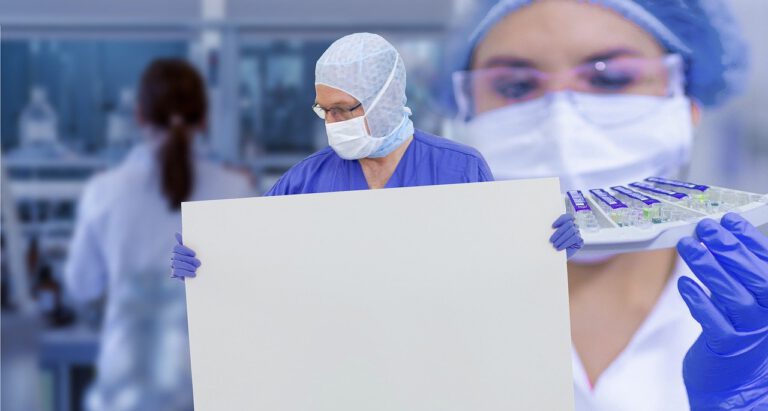 There's no doubt about it: COVID-19 has upended our lives. Some people have lost their jobs. Others are concerned about the economic downturn. No matter what you do or where you live, chances are the pandemic has impacted you and your livelihood in some way.
Q1 2020 hedge fund letters, conferences and more
While the climate and financial landscape can feel bleak, it's important to remember that you're not in this alone. There's plenty of support available to you, from software and tools to general wisdom and the help of people around you.
Hedge Fund Launches Jump Despite Equity Market Declines
Last year was a bumper year for hedge fund launches. According to a Hedge Fund Research report released towards the end of March, 614 new funds hit the market in 2021. That was the highest number of launches since 2017, when a record 735 new hedge funds were rolled out to investors. What's interesting about Read More
Accept the Situation
This may be easier said than done, but it's an essential step in getting through a truly unprecedented global crisis and phenomenon. There's no technology that will magically make everything okay, and you won't be able to leverage the tools that do exist until you accept that this is how things are, at least for the present moment.
In fact, negativity and catastrophizing will only make matters worse and may prevent you from finding ways to actually get through the pandemic with your mental health—not to mention your physical health—intact.
Look into Resources Available to You
Once you've cooled down a bit, start looking into resources available to you. Many organizations of all types are providing financial assistance and relief during this critical time. For example, financial institutions like Citi are waiving monthly fees and some penalties, as well as offering credit line increases.
Many organizations have signed the Keep Americans Connected Pledge, agreeing to ensure that Americans will not lose broadband or telephone connectivity due to COVID-19. Utility services like Con Edison have announced that they won't terminate service to customers who are unable to pay their bills.
If you've been laid off from your job as a result of the pandemic, be sure to look into unemployment benefits. CareerOneStop offers a great tool for finding benefits for your state. You can also complete this questionnaire from Benefits.gov to determine your eligibility.
Workers who wouldn't have been eligible in the past may benefit from the Coronavirus Aid, Relief and Economic Security (CARES) Act, which expands unemployment to include more categories of workers, such as those who are self-employed.
Use Budgeting Tools and Apps
There are plenty of free budgeting tools to help you manage your finances. Mint, for example, breaks down your categories of spending so you can see where your money is going and create goals to reduce your expenses in certain areas.
This is especially important when you're feeling financial stress because it will allow you to see the real picture of how much money you have and what you can and can't spend it on. It will also help you develop good habits now that you can use later, even when the crisis has passed.
Create a Schedule
Many people are struggling with the chaos working—and living our lives—completely from home brings. And when you're dealing with financial stress and worries on top of that, you can quickly become overwhelmed. This is especially true if you've been laid off and don't know how to fill your days.
Creating a schedule will give your life structure. You can work in times for completing projects, job-hunting or polishing your resume, making phone calls, paying bills, and so on. There are plenty of apps, such as Todoist and even Google Calendar, to keep you on task. This will help you stick to the things you need to do and get your mind off of your anxiety about your financial situation.
Take up a Side Hustle
If you're concerned about money or the possibility of losing your job, a side hustle can help keep you afloat, not to mention give you something to do, until you get back on your feet. In fact, some people's entire jobs take place in the gig economy. Not sure where to start? Here are some ideas:
Take surveys online
Sell your goods on sites like eBay and Poshmark
Make goods to sell on Etsy
Teach skills on websites like Coursera and Skillshare
Contribute to a blog by editing or writing or start your own
Focus on Your Mental Health
Your financial woes may be the first thing on your mind right now, but these are stressful times in general. It's normal to feel frustrated, anxious, sad, or even depressed during this challenging period.
Dealing with your mental health will put you in a better mindset to work on and develop practical solutions for your money matters. If you're feeling overly stressed, consider using apps with mindfulness meditations like Headspace or Calm.
More complex challenges like depression may require the help of a mental health professional. Of course, it's unlikely you'll want or be able to see a therapist in-person right now, but many are still doing therapy over the phone or via HIPAA-compliant video chat platforms like Doxy. You can also try apps like Talkspace, which allows you to connect with a qualified therapist via chat, phone, or video at your convenience.
These are challenging times for everyone, financially and otherwise. It's normal to be concerned about your money, especially when the stock market has taken a significant downturn and many people have lost their jobs. In addition to these strategies, look to your community. Many will want to support small, local businesses, whether through a loan, grant, or other means. Your local government may also have resources.
It's fine to lean on your friends and family for support, too—in fact, they likely want to be there for you as much as you want to be there for them.
Updated on