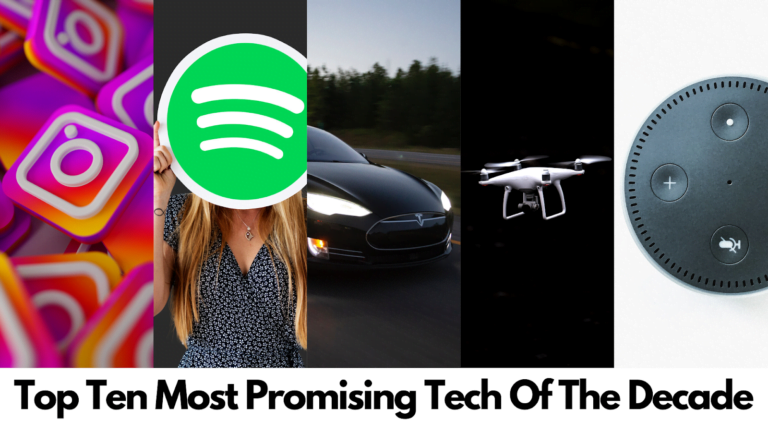 Every passing decade comes with promises to change the world as we see, experience, and interact. The smartphone revolution we are experiencing, unlike anything we experienced as a human race.
Q4 2019 hedge fund letters, conferences and more
In the early days of smartphones, tech companies across the world were concentrating their efforts to manufacture powerful hardware that can ultimately bring the internet and other internet applications into our pockets.
Jim Chanos Unveils Lastest Short As Fund Manager Bets On Further Market Declines
Jim Chanos has a new short target in his sights. Earlier this week, the hedge fund manager disclosed that he is betting against "legacy" data centers that face growing competition from the trio of technology giants, which have previously been their biggest customers. The fund manager, who is best known for his winning bet against Read More
And with the launch of Apple iPhone in 2007, the world of the smartphone changed forever and developed into the internet economy we know and cherish.
After this historic moment in 2007, the exuberant process of browsing the internet and accessing online services dominated the world of technology. Suddenly, everything you need is available in the form of a mobile application
Now even our rudimentary needs have web-based or mobile applications. For services like laundry, food deliveries, booking cabs we totally rely only on apps. Not only this each and every aspect of contemporary human life is somewhere dependent on a mobile app.
The Most Promising Tech Of The Last Decade
With this article, I am trying to illustrate technologies that defined the last decade and changed human lives forever.
But this change comes with a price.
Is this change bane or boon for humans?
That's purely subjective.
You decide after you go through this article.
2010 - Instagram
The success of the first generation iPhone was monumental for the future of smartphones and mobile applications growth. Every tech company started chasing iPhone proven success by manufacturing touch screen devices that support mobile apps.
One such app that changed the world as we know today is, "Instagram."
A mobile application that struck the final nail on the coffin for point and shoot cameras. Before Instagram blew point and shoot cameras into oblivion, people used to capture, transfer, store, and then finally used to share pictures on the internet.
This whole process of sharing pictures online was a tedious task involving lots of devices. But Instagram modified the entire process to a more convenient one. Now you click with your smartphone and share directly to Instagram.
Once your picture is online, people can like the photo, comment on it, and you know how the whole process works.
But in 2010, no one thought it to be a viable option with the evity of the platform. But it's going strong as ever with more than 1 billion users. It is undoubtedly one of the biggest social media platforms worldwide.
2011 - Spotify
Each tech product on this list is here because they added conveniences hard to give up to our day to day lives. Even all the essential tech products in our lives are somewhere responsible for improving our lives beyond general convenience.
One such service that came to our lives is Spotify. A simple music streaming service which centralized the whole music industry that was earlier plagued by lots of copyright and loyalty conflicts.
With the advent of Spotify, people can listen to music on-demand online or offline music. Everything you need to listen to is available on the cloud. With better wireless data connections, music streaming was extremely convenient compared to the older tech it replaced.
Spotify is one of the biggest music streaming applications in the world with over 232 million active users and 500 million downloads till the end of 2019. According to the projections the active user base can reach close to 260 million by the end of half of 2020.
2012 - Tesla Model S
Before this moment in time, the popular notion of electric vehicles was boring and ugly. At the same time, people had doubts that an Electric vehicle cannot ever touch the performance of an internal combustion engine.
However, one man's mission totally changed electric cars forever. The electric cars he created were not only beautiful but ran bumper to bumper to its gasoline rivals. We are talking about Tesla, the company famous for its ambitious cars and a demented lunatic owner.
Elon Musk, with a vision to change the auto-industry and decrease the human's carbon footprint created these beautiful electric vehicles. His dream for a sustainable future still lies far ahead but makes contemporary sense in a world economy dependent on fossil fuels.
Tesla Model X, is a premium luxury vehicle that gained a lot of traction all around the world. Especially, due to companies' end goal for sustainability. Model X was massively successful without even spending a single penny on marketing.
This beautiful car marketed itself with amazing never before seen design language, user interface, interiors, and the massive 17-inch infotainment touch-screen in between.
Due to this massive success of Tesla Model X, Company was able to launch two other successive Model X and Model 3 subsequently, which paved the way for success. Now Tesla is a household name and the only credible electric vehicle option in the market.
2013 - DJI Phantom
We all are familiar with flying cameras on a quadcopter, commonly known as "Drone." Back in 2013, drones weren't as famous and accessible as today. But one brand from mainland China wanted drones to be mass available and economically feasible to everyone.
This intent led DJI to create a drone that changed the course of drone history. After the public launch of DJI Phantom in 2013. Cloud-based software are changing the way HR departments work in modern times especially with the gration of automatic attendance management systems. It is still one of the most recognized drones in the whole world.
This exceptional piece of tech played a foundation stone for future DJI drones across planet earth. In the prevalent time, DJI functions as a monopoly without solid competitors in the commercial and mass-produced drones industry.
2014 - Amazon Echo
Voice search mediums entering the consumer market was inevitable for the future of connected devices. Even before the advent of Amazon Alexa, Siri, and Google Assistant, both were replying to the voice search queries.
But Amazon, with its line of voice-assisted speakers, made it a household name. Now, these voice assistants are in the majority of the homes across the planet. Integration with other household connected devices further increases the convenience of using these smart speakers with voice search capabilities.
Now, these speakers are capable of ordering groceries online, call a cab on-demand, switch on/off other connected devices, and so on. The list of things these speakers can do is ever-expanding, and the sky's the limit for its future applications.
2015 - Hoverboards
Can you think of some viral tech products to embrace our daily lives as well as set fire on social media?
One such viral tech that literally caught fire in the last decade was a two-wheel self-balancing board.
The Hoverboard was an internet sensation. Everybody wanted their hands-on experience with this new piece of mobility solution. Celebrities and sports stars were often spotted riding hoverboards on widely popular Instagram and Facebook videos.
This short-lived hoverboard popularity gave us popular last-mile electric mobility solutions. Now the sharing electric scooters are everywhere. The advent of social media has made these electric mobility solutions much more popular than ever.
2016 - Apple Airpods
Apple, a trendsetter in the world of mobile phones, decided to ditch the headphone jack with the famous and controversial launch of iPhone X. Removal of the headphone jack was monumental as in 2016, all the other flagships phones were carrying a 3.5mm headphone jack for audio connections.
People went bonkers as a phone without a headphone jack was unheard. This difficult decision created a demand for a new segment of audio output devices. These new wireless headphones category was growing at a steady pace before the iPhone announcement.
After the global announcement in 2017, the iPhone launched a natural and more convenient way to enjoy music with iPhones. The AirPods were easy to charge, connect, and fit the Apple ecosystem perfectly.
Apple Airpods changed the wireless headphone industry and compelled other brands to ditch the wired headphones. This massive success of Airpods gave Apple a revenue boost of $ 2.25 billion, with $ 15 million units sold worldwide.
This figure is likely to touch the sky, with an estimated 85 million units to be sold in 2020. Airpods could generate an additional $15 billion in revenue. If these estimates come true, Airpods can become Apple's third-largest business.
2017 - Nintendo Switch
Everybody remembers Nintendo and the widely popular games associated with the brand. Until 2017 Nintendo was famous for its popular original games and retro gaming consoles and the Wii series.
However, the company made its name back in pop culture with a new revolutionary gaming console. A console capable of catering to each type of gamer. During the Nintendo Switch introduction in 2017 people weren't ready to leave Sony and Microsoft console.
But the skeptics were put to rest with proven gaming performance and portability. This hybrid console presented a unique opportunity to continue a game on the go. This experiment from Nintendo paid off as they sold a whopping 49.79 million units until last year.
With the massive success of Nintendo Switch, they introduced Nintendo Switch Lite. A handheld gaming console to reach new potential clients and in different demographics across the planet.
2018 - Electric Scooter Sharing The Last Mile Aid
Electric scooters sharing services wreaked havoc in 2018 across all the major cities in the USA. People were vandalizing these scooters because of their mass abundance across the allotted walking streets.
Without any solid plans for these sharing scooters, even the city administrators were struggling to keep up with the excess amount of electric scooters on the roads and sidewalks. While on the other hand, at the same time, urban last-mile mobility startups were getting valuations above billions of dollars.
However, this hype was short-lived as these startups were burning more cash than they can earn. Economic instability led to slow expansion over the second half, but they still are relevant to bigger cities across the planet.
Now with levied restrictions and laws in place. These mobility solutions are slowly gaining traction again. And a lot of countries are experimenting with the restricted implementation of electric scooters over certain areas to decrease their carbon footprint and become a sustainable society.
2019 - Samsung Galaxy Fold
Over the whole last decade, phone designs remained the same. A flat piece of metal and glass with powerful hardware to achieve higher level computation performance with each successor.
This monotonous design came to existence after the launch of the 2007 iPhone. Now with the launch of Samsung Galaxy Fold in 2019. A new era of smartphone design is on the rise. These foldable design changes will change the way we interact with our mobile devices.
With these ambitious designs, you can expect a future of phone designs somewhat related to the current foldable phones. After the announcement of Galaxy fold, we saw two other foldable mobile device launch in 2019.
Nostalgia phone Moto Razr and a flip variant to Galaxy Fold called Galaxy Flip. With foldable display technology evolving each year, you can expect more foldable phones from other esteemed brands in the year 2020.
Summing Up:
Humanity will change more in 20 years than it changed over the last 300 years. The pace of change is unprecedented, unlike humanity has experienced before. While writing this piece, I was having flashbacks while going through each influential product in the past decade.
As in my lifetime, I have seen mobile phones evolve from buttons to touch screens to foldable screens. I don't think the time is far away when technology catches up with the human brain processing.
Singularity is a term glorified by Hollywood to illustrate a world where you decide you want to be on the side of humans or machines. This next decade is critical for us humans to realize the actual cost of these expanding technologies.
Hopefully, I'll again write the top ten most promising tech of the decade in 2030 instead of an AI bot.
Updated on