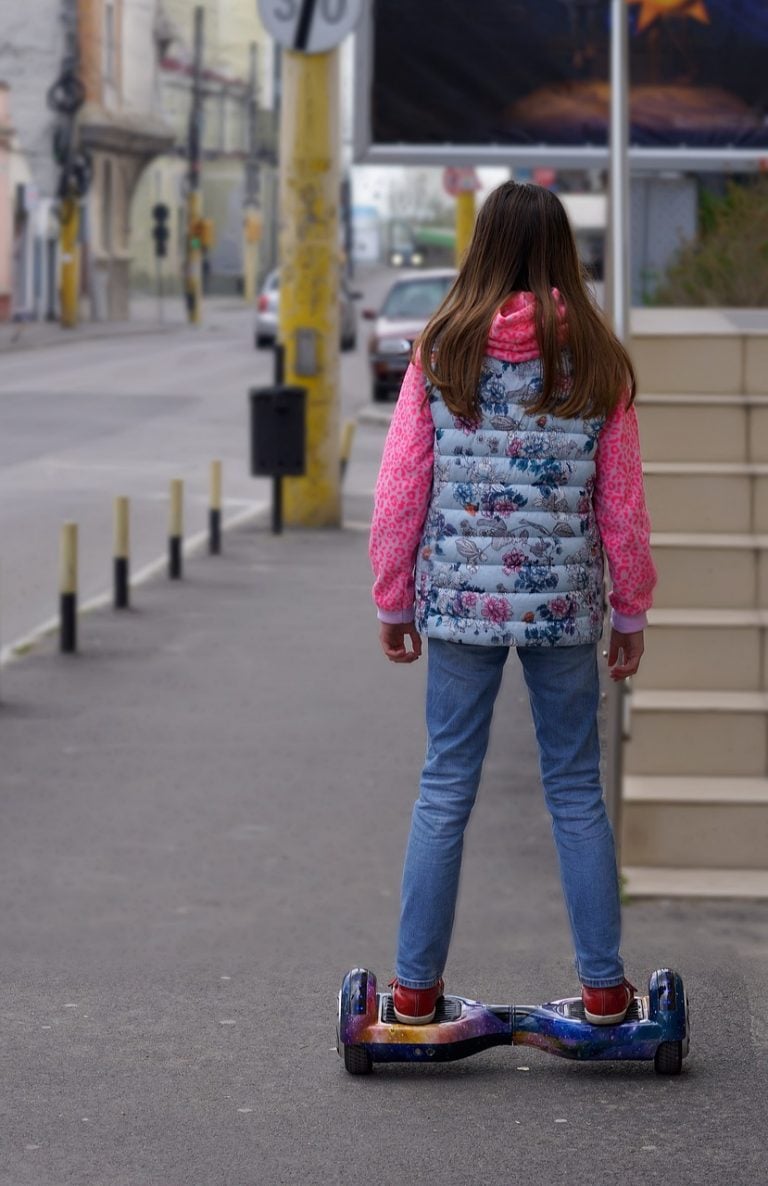 Since the hoverboard became a mainstream pop-culture gadget that every kid on the block owned, a lot of things have happened. You may remember them from the initial spurt of popularity that occurred back in 2015 and soon enough after…. It was as if they had vanished. Why did this happen?
Also commonly referred to as "self-balancing scooters", these kids-friendly recreational gadgets were on every shelf in every Walmart and particularly Amazon was big on selling them. However, in the early days, due to the hype and crazy demand, lots of newfound companies jumped on the money train and started producing hoverboards as fast as possible. The main issue here was that the majority of the hoverboards were poorly made.
Soon enough you started hearing all of these crazy horror stories about them blowing up and even causing house fires. This saw Amazon getting sued for $30 million and just as the hoverboard had won every kid's heart, it had been taken off the shelf again.
Robinhood 2021 Conference: Cathie Wood discusses her investment process with Lee Ainslie [Exclusive]
ARK Invest is known for targeting high-growth technology companies, with one of its most recent additions being DraftKings. In an interview with Maverick's Lee Ainslie at the Robinhood Investors Conference this week, Cathie Wood of ARK Invest discussed the firm's process and updated its views on some positions, including Tesla. Q1 2021 hedge fund letters, Read More
Much Safer Now
Some people think the story ends there, but actually it does not. You may think the trend was gone for good, but already in late 2016, UL introduced their UL2272 certification specifically designed to validate the safety of the hoverboards.
So the production standards went up and the main manufacturers started following all the safety guidelines that the UL certification required. This has seen a sort of "revival" of the hoverboard trend. Today, there are dozens of reputable brands offering extremely well-built self-balancing scooters with safety in the high seat. Brands such as Swagtron and Gotrax are amongst the most renowned.
You may also have heard about hoverboard recalls. Well, there hasn't been a single recall since right after the UL certification was introduced. Today we have a regulated market with restrictions and safety requirements.
The hoverboard did get a lot of hate. Don't get us wrong, it was definitely warranted at the time because there were major safety flaws on even the most popular ones. However, not that many know that many hoverboards today follow very strict security standards (maybe even more so than electric scooters). A market expert compiled a list of some of the best ones out on the market today that we think you will like.
More Power & Better Range
The hoverboards you remember were probably intended for kids' use only. They couldn't travel very far on a single charge and their top speeds were nothing to write home about either. Well, times have changed…
Today we see high-performance models with 8-inch and 10-inch wheels ideal for tackling rough terrain and steep inclines. These self-balancing scooters aren't just for kids anymore, they're for everyone.
Today, the highest performers are able to reach speeds of up to 12 miles per hour and a single charge gives you up to 12 miles as well. It's not just a toy anymore. Like we're seeing it with electric scooters, hoverboards have become excellent for commuting. If you live on campus, nothing will be handier than a hoverboard. To get you from A to B between classes.
What is your take on hoverboards? Is it obsolete now that we have the electric scooters or is there a warranted place for both types of recreational commuting gadgets on the market?
We certainly think so.