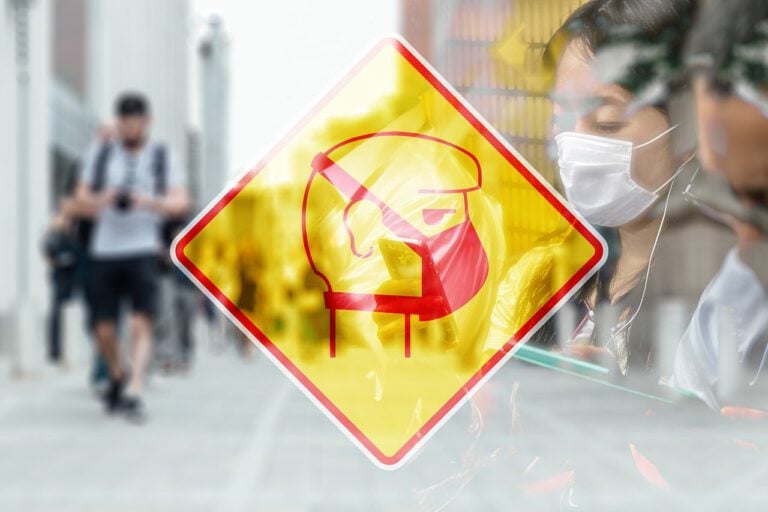 Feb. 10 is one of the most important days for analysts and financial experts worldwide to assess the impact of the coronavirus. After extended Lunar New Year holidays due to the coronavirus, China is set to return to work. However, many expect factories and offices to remain shut for a few more days at least. Let's see how Chinese and Asian markets performed on Monday and what the overall mood was after the extended holiday.
China back to work amid uncertainty
Asian stocks dropped in Monday afternoon trade over uncertainty about the coronavirus. Mainland Chinese stocks also lost money with the Shanghai Composite down 0.39%, the Shenzhen component down 0.22%, the Shenzhen Composite down 0.204%, and Hong Kong's Hang Seng Index slipping 0.77%.
MSCI's broadest index of Asia-Pacific shares outside Japan recovered some of its initial losses but was still down 0.5%. Japan's Nikkei and Australia's benchmark index were also down.
David Einhorn At The 2021 Sohn Investment Conference: Buy These Copper Plays
There's a gold rush coming as electric vehicle manufacturers fight for market share, proclaimed David Einhorn at this year's 2021 Sohn Investment Conference. Check out our coverage of the 2021 Sohn Investment Conference here. Q1 2021 hedge fund letters, conferences and more SORRY! This content is exclusively for paying members. SIGN UP HERE If you Read More
"Markets have turned around a bit reflecting the news that Chinese businesses were returning to work," said James McGlew, an analyst at stockbroker Argonaut, according to Yahoo Finance. "Overall, I think, there is still concern out there that the impact from the coronavirus hasn't been fully quantified."
On Monday, Chinese authorities lifted a few travel and work restrictions. Workers were seen returning to offices and factories, but a significant number of workplaces remained shut on Monday. Many white-collar workers preferred to work from home.
However, the overall sentiment is still jittery as the death toll from the virus continues to climb. As of Sunday, the deadly virus has already claimed 900 lives in China's central Hubei province. Most of the new deaths are in the provincial capital of Wuhan, which is the epicenter of the outbreak.
Public mistrust and dismay are evident on Weibo, which is China's equivalent of Twitter. Many are questioning the accuracy of the official numbers regarding coronavirus cases. Some some are also apprehensive about the rising numbers of cases even when thousands of doctors and nurses have been rushed to Hubei.
No signs of slowdown
Even as millions across China are returning to work after the extended Lunar New Year break, the coronavirus is not showing signs of slowing down. The number of confirmed cases worldwide is now over 40,000, while the death toll is over 900. Such numbers mean that the new virus has now officially claimed more lives than the SARS pandemic of 2003.
On Sunday, Chinese health authorities said that 3,281 infected patients have since been discharged from the hospital.
Outside China, the coronavirus has affected more than two dozen countries. Singapore is the worst hit after China, with about 40 confirmed cases. Thailand has reported about 32 cases, while South Korea and Japan have reported about 26 cases each.
What is China doing about coronavirus?
On Sunday, China's cabinet said it would coordinate with Chinese authorities to ensure workers in key industries such as food and medicine return to work smoothly. The State Council's special coronavirus group has also asked workers to return to work in batches rather than all at once to reduce infection risks.
Some Chinese cities may be working to get life back to normal, but authorities are planning more stringent controls. On Saturday, China's National Health Commission, Supreme Court and Ministry of Public Security announced in a joint statement severe punishments for seven "medical-related crimes" during the epidemic.
These crimes include refusing medical checks, damaging medical facilities and attacking medical personnel. According to authorities, anyone found violating the new regulations will be quickly prosecuted and face arrest, jail or even the death penalty.
Meanwhile, Wuhan announced on Saturday that its second new hospital for China's coronavirus patients is now ready. The new hospital, which was built from scratch, can accommodate up to 1,500 patients and has 32 wards.
the Nikkei business daily reported that Chinese authorities did not approve Apple supplier Foxconn Technology's plan to resume operations on Monday. On Sunday, Tencent Holdings said it had asked staff to continue working from home until Feb. 21. Schools in Hubei and several other provinces will remain closed until the end of February.
China's central bank has already announced several measures to support the economy, such as lowering interest rates and pumping more money into it. The central bank will also give special funds to banks to re-lend to businesses that are helping fight the virus.