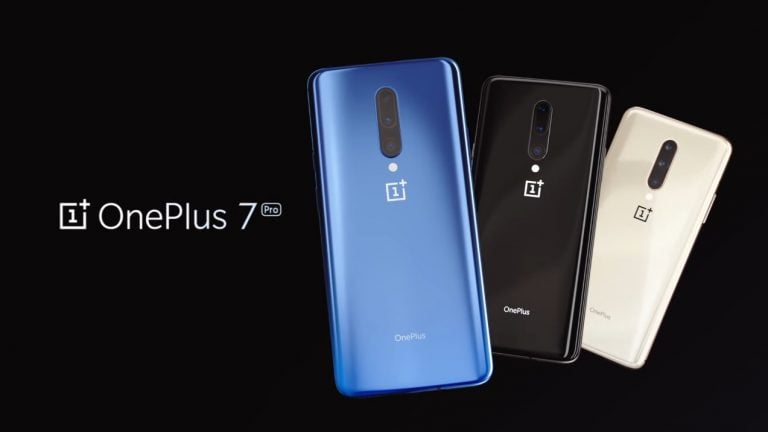 The OnePlus 8 is expected to be released later this year, and it sounds like it could feature a stunning display with a fast refresh rate. OnePlus CEO Pete Lau revealed their 120 Hz Fluid Display in a post on the company's forums.
OnePlus 8 with 120 Hz refresh rate
The OnePlus 7 Pro introduced the company's 90 Hz Fluid Display, which earned the company an A+ Top Tier Display rating from DisplayMate. Now the OnePlus 8 is slated to have the company's next-generation display, which will feature a refresh rate of 120 Hz.
The OnePlus 7 Pro has a 2K+ display made in cooperation with Samsung Display. The Chinese handset maker cooperated with Samsung again for the 120 Hz display on the OnePlus 8. It will be an AMOLED display with what Law describes as "the most rigorous specs in the industry." He described the 120 Hz refresh rate as "breathtakingly smooth."
Warren Buffett's Annual Letter: Mistakes, Buybacks and Apple
Warren Buffett published his annual letter to shareholders over the weekend. The annual update, which has become one of the largest events in the calendar for value investors, provided Buffett's views on one of the most turbulent and extraordinary years for the financial markets in recent memory. Q4 2020 hedge fund letters, conferences and more Read More
Lau also tweeted a video of the 120 Hz Fluid Display in action. It shows a comparison between the company's 60 Hz display and its 120 Hz display. Some Twitter users noted that the company didn't do a comparison with the 90 Hz display, which is what its current smartphones have.
The OnePlus 120Hz Fluid Display: The smoothest, most effortless scrolling experience ever on a smartphone. pic.twitter.com/I4FWP64NfO

— Pete Lau (@PeteLau) January 15, 2020
More details about the 120 Hz Fluid Display
Lau said their new Fluid Display uses the newest generation of organic light-emitting materials and features a peak brightness greater than 1,000 nits. The display should also last longer than other displays, and OnePlus has boosted the touch sampling rate to 240 Hz, which he said is the highest in the industry and should provide more responsiveness to touch.
The OnePlus CEO also said their research and development team worked on an optimization solution that can boost a single frame's rendering speed 7%.
"In testing, OnePlus's 120 Hz display has yielded significantly better results than other existing high refresh rate displays in the industry on measures of click response, scroll response, and accuracy," Lau wrote.
He also addressed one other concern: whether most apps will be able to take advantage of the much faster refresh rate. He said after a number of optimizations, many popular apps will be able to do so. However, there are more concerns about videos because most of them are produced at 24 or 30 frames per second, with a small number of them being produced at 60 frames per second.
To fix the issue with videos, the OnePlus 8's display will include MEMC technology designed to provide smoother video playback. The technology is used in high-end TVs and adjusts in real time based on algorithms. It also inserts extra frames into video files so that video that was shot at 24 or 30 frames per second can then play at 60 or even 120 frames per second.
More accurate colors
The OnePlus 8's display will also offer improved color accuracy. DisplayMate and other companies measure color accuracy using the Just Noticeable Color Difference indicator. Professional displays currently can manage a JNCD of less than 2, although a few high-end models achieve a level of less than 1. Lau wrote that they are professionally tuning their 120 Hz Fluid Display to manage a level of less than 0.8, which he said is the best in the industry.
The display will also support 10-bit color with 1,024 shades for each primary color and 1.07 billion possible colors. Lau said that number amounts to 64 times as many colors supported on "mainstream" smartphones.
The company also added another automatic color calibration machine to the production line for the OnePlus 8 display, further improving color accuracy.