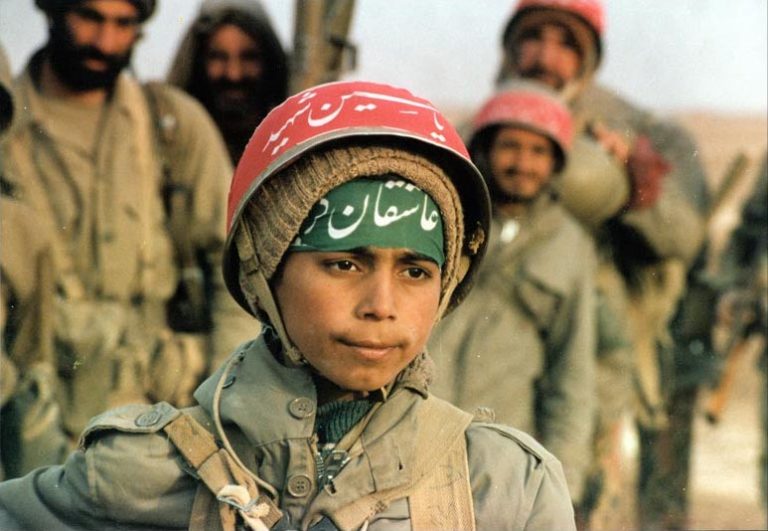 The Geopolitics of the Middle East have already taken a massive hit and we're just 1 week into 2020. Almost everyone is aware of the airstrike delivered by the United States military which killed Qasem Soleimani, an Iranian general. After the strike, we've seen threats from both sides, with another attack from Iran's side on the morning of the 8th of January. It seems like the United States and Iran are mobilizing for a full-blown conflict, which will bring even more issues in the region, especially those next to it. This has spooked both Iranian investors and t5hose abroad, as they try to hedge Geo-political conflict and exaggerated fears of world war 3.
The relevancy of the Caucasus
The Caucasus is the mountainous region North-West of Iran. Nestled between the Black and Caspian seas, this region has always been of great importance to both Iran and the United States.
Robinhood 2021 Conference: Cathie Wood discusses her investment process with Lee Ainslie [Exclusive]
ARK Invest is known for targeting high-growth technology companies, with one of its most recent additions being DraftKings. In an interview with Maverick's Lee Ainslie at the Robinhood Investors Conference this week, Cathie Wood of ARK Invest discussed the firm's process and updated its views on some positions, including Tesla. Q1 2021 hedge fund letters, Read More
The recent events have caused quite the anomaly in the region. Armenia and Azerbaijan, considered as arch enemies have both shown support to their neighboring Iran, by denouncing the attack as nothing but unprovoked and illegal. Georgia however, stayed true to its good relations with the United States and continued its supporting foreign policy for Washington. Needless to say, the region could see some serious issues in terms of local politics, as well as economics.
Issues for Iranian investors and citizens themselves
Iran is sometimes considered as a struggling nation when it's not necessarily the case. Most of the population is well-off and a significant number of Iranians can be considered rich as well. However, this does not give local investors the luxury of purchasing assets or starting a business.
This new conflict with the United States is a primary example as to why Iranian investors avoid Iran completely. The risk is simply too big. A misplaced missile or global denunciation could make even the most lucrative venture go bankrupt overnight.
This is why many Iranians diversify their portfolio in the nearby Caucasus. Especially in the country of Georgia.
Most investments include real-estate and tourism, but several manufacturing ventures have been seen by Iranian investors as well. Considering that Georgia will have to take the US' side in the conflict to come, it's likely that Iran's foreign transfers are going to be inhibited.
Price drops in the region
Georgia is not the only country where heaps of Iranian investments go. Both Azerbaijan and Armenia have seen millions, if not billions of dollars flow into their economy from their southern neighbor. But considering that cash is king during conflicts, all three of these Caucasus nations can expect local Iranian assets to be liquidated. If not voluntarily, then at the behest of the Iranian government.
It's important to consider that not only value investing, but trading could take a hit as well.
Trading culture decrease for Iranian investors

You see, none of the Caucasus nations are famous for their trading industry. Most of them rely on direct share investments rather than speculation, but that is completely different in Iran. Iranian investors relish in speculation, which is why the introduction of things such as Forex brokers or stockbrokers in countries like Georgia and Armenia could be directly traced to Iranian investors.
In fact, according to this ForexTime review, these brokers don't even require local Caucasus licenses, as nearby nations such as Cyprus are more than enough to cover the region.
The activity comes from the Caucasus on such platforms were mostly from Iranian investors who had the regulatory clarity for registration. However, now that many will either be returning to the country or trying to liquidate their assets, the activity is going to decrease significantly.
This could cause a chain reaction of service providers abandoning their focus on the region, thus crippling the developing trading culture.
Possible stability?
Of course, there is always a possibility of approaching the conflict on a more diplomatic level. This would most likely lower the tension between the two sides. As long as armed conflict is kept at a minimum (which is hard to say after the attacks in early January) economic issues could be a lot easier to maintain.
But one thing that is for sure is the immediate political issues for the Caucasus. What the countries need to consider is the relatively peaceful situation in the region. It is in their best interest to keep their geopolitical situation sorted, which is why they might be willing to sacrifice Iranian investments they currently have.
Neutrality is impossible with the USA if cash flow remains the same.