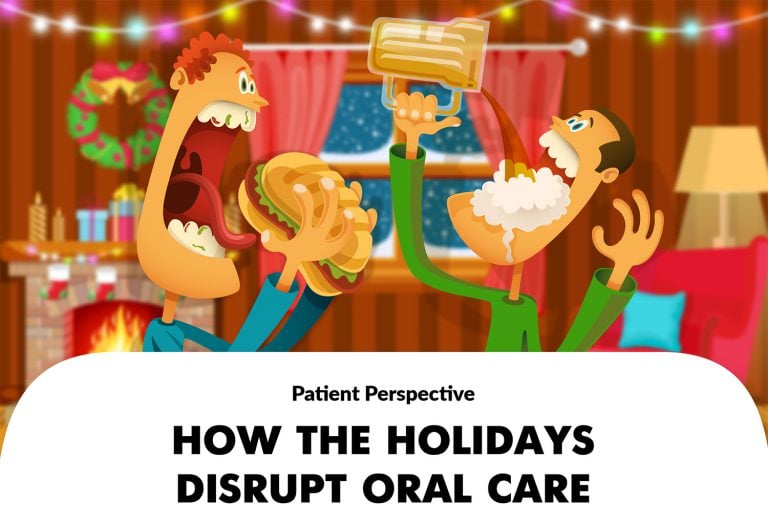 In a recent survey on the dental market research platform dentavox.com, we explored the impact of holidays on oral care and health. It turned out that healthy eating and proper oral hygiene suffer the most during periods of festivities, and Christmas is defined as even more harmful for teeth than Halloween.
Holidays Disrupt Oral Care, DentaVox Survey Reveals
Healthy tooth-friendly eating and oral hygiene are the aspects of oral care, which suffer the most during periods of festivities, according to DentaVox survey "Oral Care During the Holidays".
Seth Klarman Describes His Approach In Rare Harvard Interview
In a rare interview with Harvard Business School that was published online earlier this month, (it has since been taken down) value investor Seth Klarman spoke at length about his investment process, philosophy and the changes value investors have had to overcome during the past decade. Klarman's hedge fund, the Boston-based Baupost has one of Read More
Q4 2019 hedge fund letters, conferences and more
For the majority of respondents, unhealthy diet has the most negative influence on their oral health. With 54% of respondents saying that people forget about healthy eating during the holidays, it seems that resisting the temptations of festive meals is rather challenging. Christmas is recognized as the most harmful holiday for teeth, outranking even the sweet Halloween.
In addition, one in three survey participants believe that the festive season takes its toll on taking proper care of one's teeth. For nearly 25% of respondents, skipping or neglecting hygiene routines is the single most negative effect of holidays on oral health.
Strongest negative influence on oral care
According to most survey participants, keeping a healthy diet during holidays is highly challenging. Thus, enjoying unhealthy holiday treats seems to have the most negative influence on teeth for the majority of them. And that's no surprise, isn't it? Festive menus all around the globe are often full of sweet delicacies, special drinks and more frequent and plentiful meals.
Another aspect with negative influence on oral health is the closure of dental offices during the festive season, according to 21% of respondents. Indeed, longer periods of unavailable dental care may cause postponement or interruption of a much needed dental treatment.
Good oral hygiene seems to suffer as well. The survey results indicate that festive celebrations disrupt the daily routines and make it easier to skip or ignore proper teeth cleaning. 36% of respondents claim that the holidays have an adverse effect on oral hygiene. Moreover, for 21% of survey participants it is the most negatively impacted area of oral health. Future research can look into more details which hygiene routines are disregarded most frequently – morning or evening routines, brushing, flossing or rinsing with mouthwash, less time for routines, etc.
Impact of holiday eating
According to 48% of respondents, people overlook healthy eating during festive celebrations.
Furthermore, the majority of survey participants find their holiday diet less healthy than what they eat on regular days.
These findings are rather anticipated in view of the content and quantity of typical festive meals. While traditional meals might differ depending on the holiday and the local traditions, one thing remains common: Festive meals and drinks are hardly tooth-friendly. For example, previous research reveals that festive hot drinks are loaded with sugar, far more than the recommended daily intake. Also, food consumption can be increased by three times more than the regular 2000 calories. Regardless of whether it indicates that teeth are exposed to food for longer periods of time or more frequently than typically, it can be potentially detrimental to oral care.
Most harmful holiday for oral care
The recent DentaVox survey shows that Christmas surpasses even Halloween as the most harmful holiday for teeth. This result may seem strange at first glance. Traditionally, Halloween is associated with loads of candies and sweet treats. However, the reasoning behind this finding may be in the longer period of the Christmas festivities and the more diverse menu, which poses temptations to people from all ages.
Another curious finding is that for 11% of respondents, commemorating the day of love with chocolates makes St. Valentine's day the most tooth-unfriendly holiday.
Only a small share of people do not find any of the holidays detrimental to oral health.
In what other ways do holidays disrupt oral care? Discover more curious details in the infographic below.
Survey Source: DentaVox | Oral Care During Holidays
Sample: 333 respondents | 23/12/2019-06/01/2020
---
About DentaVox:
DentaVox is a market research platform that collects opinions through paid surveys on a variety of oral health topics. It guarantees legit market statistics due to its anti-manipulation mechanisms and a growing number of respondents with blockchain-verified identities and varied demographics. Used by 35K respondents who have answered over 25 million questions, DentaVox is well-positioned as a trustworthy source for up-to-date dental market statistics, widely used by dental professionals, suppliers, media, students, and researchers.
More key dental market statistics, charts and infographics, you can find on our blog: https://dentavox.dentacoin.com/blog/, as well as on https://dentavox.dentacoin.com/en/dental-survey-stats
Updated on