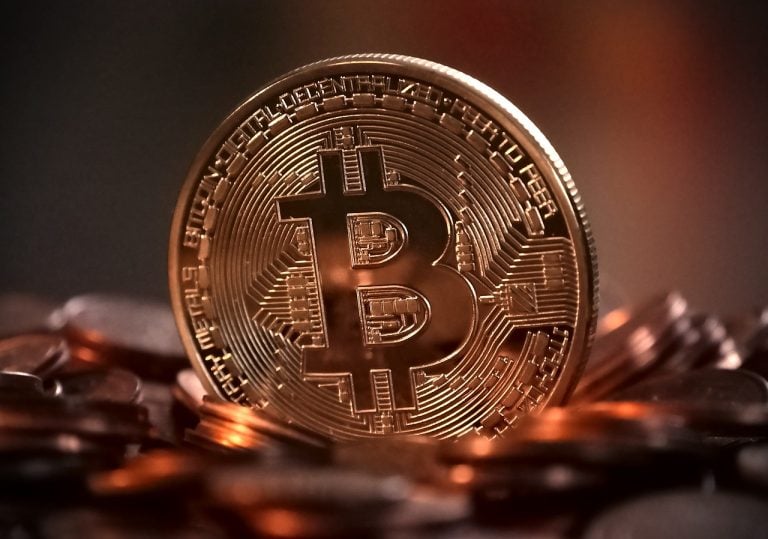 Some like to think of bitcoin as a sort of digital gold, but the two are quite different. However, despite their differences, it can be a good idea to look at the bitcoin price vs the gold price to see how they correlate to each other.
Bitcoin price vs gold price
In theory, if bitcoin is like digital gold, the two assets would be somewhat correlated, but that just isn't the case when we look at the bitcoin price vs the gold price. The two assets aren't really even negatively correlated because they move based on completely different factors. Traditionally, gold is a safe-haven asset, while bitcoin is a highly volatile and speculative asset.
On Tuesday, the bitcoin price hit its highest level in two months, breaking past its resistance level of around $8,600 to settle above $8,800. Over the last 24 hours or so, bitcoin has climbed by about 8%, holding just above levels where resistance was previously expected. Veteran trader Tone Vays said over the weekend that the bitcoin price's resistance level was around $8,800, so if he was correct, then it has managed to break through even that higher resistance already today.
Greenlight Capital Full Q2 2021 Letter: Einhorn Thinks Inflation Is Here To Stay
David Einhorn's Greenlight Capital returned -2.9% in the second quarter of 2021 compared to 8.5% for the S&P 500. According to a copy of the fund's letter, which ValueWalk has reviewed, longs contributed 5.2% in the quarter while short positions detracted 4.6%. Q2 2021 hedge fund letters, conferences and more Macro positions detracted 3.3% from Read More
The bitcoin price rally came after CME successfully launched its bitcoin options, beating resulting in higher volumes of bitcoin futures contracts than rival Bakkt. Experts say institutional investors prefer futures contracts as a risk management tool before they will provide greater support for cryptocurrencies. Volumes on the contracts will likely increase even further as investors become more comfortable with it. Futures contracts may be exactly what the market needed to make institutional investors more willing to trade such a volatile asset.
Gold falls despite bullish indicators
When comparing the bitcoin price vs the gold price, it becomes obvious that the factors driving them are quite different. The gold price struggled amid mixed economic data in the U.S. despite a number of bullish indicators.
Today the Department of Labor reported that the Consumer Price Index ticked up 0.2% in December, following November's 0.3% increase. The numbers are in line with consensus, so no surprises there. Annual headline inflation climbed 2.3% in December, although after stripping out energy and food prices, core inflation didn't rise as much as had been expected at only 0.1% in December.
Commodity analysts note that low inflation is a bullish indicator for gold prices because it supports continued loose monetary policy from the Federal Reserve. Incrementum AG fund manager Ronald-Peter Stoeferle told Kitco that the rising global debt is also bullish for gold prices. He said debt will be a big problem this year, and as a result, gold prices could push above $1,800 per ounce by the end of the year. Gold prices climbed the most last year in a decade.
Other analysts aren't as bullish as Stoeferle on gold prices, but they still expect a gain. TD Securities analysts see prices moving to $1,650 in the second half of this year, even though they believe it is a rather crowded trade. Gold prices rose to their highest level in seven years at around $1,611 per ounce last week amid soaring tensions between the U.S. and Iran. As tensions eased following Iran's strike back at the U.S., which didn't result in any casualties, gold prices started to pull back.