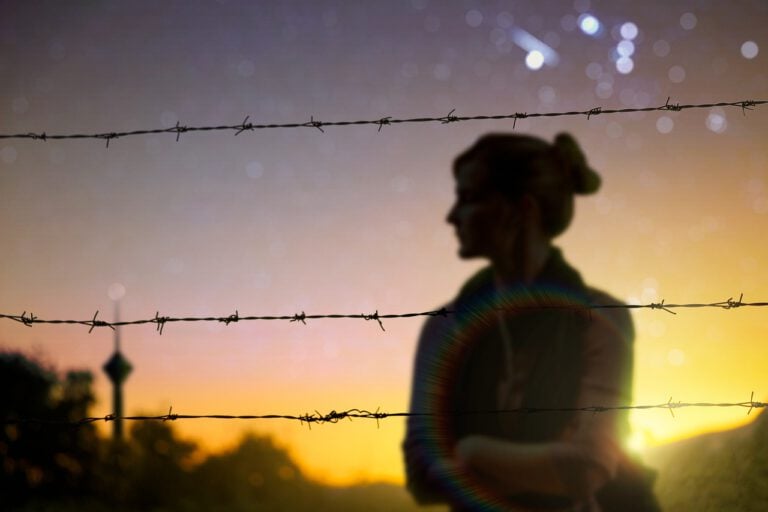 Monday marked the third day of demonstrations in Iran after Iranian officials admitted to accidentally shooting down the Ukraine International Airlines (UIA) plane after mistaking it for a cruise missile. Pictures and videos from the first two days of Iran protests show that the demonstrations turned bloody as wounded Iranians were being carried amid blood pools on the ground.
Iran admits to shooting down the plane
Iranians initially held vigils to mourn the 176 people who died when the UIA plane crashed. The vigils then turned into anti-government protests.
Of the 176 people who were on the plane when it crashed, 82 were Iranian, 63 were Canadian, 11 were Ukrainian, 10 were Swedish, four were Afghan, three were British, and three were German. News reports indicate that 138 of the passengers were flying to Canada via Kiev, Ukraine.
Robinhood 2021 Conference: Cathie Wood discusses her investment process with Lee Ainslie [Exclusive]
ARK Invest is known for targeting high-growth technology companies, with one of its most recent additions being DraftKings. In an interview with Maverick's Lee Ainslie at the Robinhood Investors Conference this week, Cathie Wood of ARK Invest discussed the firm's process and updated its views on some positions, including Tesla. Q1 2021 hedge fund letters, Read More
Tehran shot down the UIA plane just hours after firing missiles at American targets in Iraq in retaliation for the Jan. 3 death of Soleimani in Iraq. Iran initially denied it was responsible for the crash, but then on Saturday, military officials admitted that they had shot it down.
Third day of Iran protests
Videos taken during the Iran protests captured the sound of gunfire, but Iranian police denied that they opened fire on the crowd. According to news reports out of Iran, police fired tear gas at demonstrators on Sunday. Riot police also reportedly beat demonstrators with their batons, while some of the protesters yelled, "Don't beat them!"
Demonstrators on other videos were heard shouting, "Death to the dictator!" They blame Iranian Supreme Leader Ayatollah Ali Khamenei for the plane crash. Protesters in another video showed, "Khamenei have shame. Leave the country." Still others showed, "We will kill whoever killed our brothers." News media that are reporting these videos were not able to independently verify their authenticity.
The chief of Tehran police said on state-run news outlets that officers were told to show some restraint in dealing with the protestors. Police were equipped with full riot gear and levied water cannons against the crowds. They also brought vehicles that they sometimes use for mobile detention centers.
Iran protests spread
Some estimates suggest hundreds of people turned out for the Iran protests in Tehran and Isfahan. However, the demonstrations quickly spread across the country to other cities, including Esfahan, Orumiyeh, Hamedan and Shiraz.
Some demonstrators gathered outside a university in Tehran to protest the deaths of many Iranian students who attended university in Canada and were returning there on the plane that was shot down. Many of the passengers were associated with Canadian universities and were returning there after traveling to Iran during the holiday break.
Amnesty International describes the Iran protests as a "bloody clampdown." The organization estimates that more than 200 demonstrators have been killed in 21 different cities. The United Nation reports that it obtained videos that prove Iranian authorities were shooting to kill. Iranian officials also shut down internet service in the country amid the crackdown on demonstrators.
The Iran protests represent a significant shift from the images seen in Iran after Iranian General Qassem Soleimani was killed. Tens of thousands of Iranians took to the streets in Tehran, holding pictures of him and shouting, "Death to the USA."
Soleimani was widely revered in Iran, according to some media sources, but the tides seem to have turned after the plane was shot down. Agence France-Presse reported that many people were tearing down posters of him during the Iran protests.
U.S. President Trump tweeted his support of the demonstrators in the Iran protests, warning Iranian officials, "Do not kill your protesters" in a number of tweets over the weekend.
"Thousands have already been killed or imprisoned by you, and the World is watching," he tweeted.
Trump later retweeted a Farsi translation of the post.
Amid the Iran protests and the pressure from both inside and outside Iran, officials apologized for shooting down the UIA plane and asked Iranians for forgiveness. He said they made a mistake, and some Iranians were "martyred" because of their mistake.
"I wish I had been on board and burned with them," Revolutionary Guard Chief Commander Hossein Salami said in front of an open session of the nation's parliament over the weekend.
Iran versus U.S.
Iranian officials place blame on Trump for the incident, saying that their people are suffering because of Trump's decision to take out Soleimani. They dismissed the U.S. president's comments, adding that they would remember that he had ordered Soleimani's death.
The feud between the U.S. and Iran escalated in 2018 when Trump pulled the U.S. out of the Iran nuclear deal and imposed sanctions on the nation. Iranian officials have said they won't negotiate while the sanctions are in effect, and they deny working to build nuclear weapons.
The most recent round of issues in Iran versus the U.S. started in December when rockets killed a U.S. contractor in Iraq. Washington placed blame on pro-Iran militants and carried out air strikes, killing at least 25 militants. The militia then surrounded the U.S. embassy in Iraq for two days, which prompted Trump to call for the strike on Soleimani.
Iran then retaliated last week by firing missiles at bases in Iraq where U.S. troops were stationed, but no American troops died in the attack. The UIA plane crashed not long after the attack, and the Iran protests began when Tehran finally admitted to shooting it down.