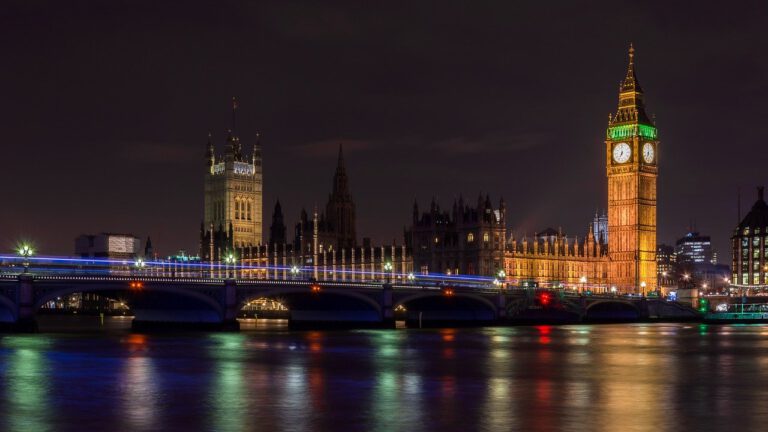 Although the UK elections have been going on for hours, it's still too early to know who is winning. Today brings the third general election in less than five years, and it's arguably one of the most important in the nation's history.
Prime Minister Boris Johnson and his Conservative Party is facing off with the opposition Labour Party and Jeremy Corbyn. Topics that have dominated discussions about the UK elections include Brexit, healthcare, social care, taxes and climate change. Brits will also be choosing members of the House of Commons.
Here's why it's too early to know who is winning
Unlike in the U.S., which tries to estimate who is winning fairly early in the evening, there won't be any reports about it until late at night local time. According to The New York Times, the British have very strict requirements when it comes to coverage of the elections.
ValueWalk's August 2021 Hedge Fund Update: Point72 Suffers Loss; Hedge Fund Assets Hit $4 Trillion
Welcome to our latest issue of ValueWalk's hedge fund update. Below subscribers can find an excerpt in text and the full issue in PDF format. Please send us your feedback! Featuring Point72 Asset Management losing about 10% in January, Millennium Management on a hiring spree, and hedge fund industry's assets under management swell to nearly Read More
It is illegal for any media outlet to publish anything on how Brits voted until after the polls close, which will be at 10 p.m. local time (5 p.m. Eastern). Media outlets can't publish or broadcast any analysis or discussion of election topics, and they can't release any opinion polls.
That means there can be no indication of who is winning the UK elections throughout the day. When the polls do finally close, we will get the first estimate of who is winning in the form of nationwide exit poll results.
The British communications regulator, Ofcom, has put these rules in place. The regulator said all Brits must be able to vote on the same information. There is some limited reporting of the UK elections from British news outlets like The Guardian, but all coverage is focused on news about the election rather than how people are voting or anything about the issues being voted on.
The Guardian is also advising readers not to say how they voted in the comments they post on its live coverage of the UK elections. When the polls close, British news outlets are free to start posting opinions about the UK elections, early estimates of results and updates on major issues.
Long lines at the polls
Social media posts reveal that Brits are standing in incredibly long lines to votes. Some report standing in line for 20 minutes just to get into their local polling station. One person said this was the first time they had to wait in line to vote, and most of the people who were voting were younger than 30. Other Twitter users said it was the "first time in 20 years" they had to wait in line at their polling place.
According to CNN, an 80-year-old man "overexerted himself" while he was walking to his polling place. The man was in the Midlands region, and ballot staff called police to assist him after he arrived at the polling station. Officers drove him home and made him coffee "to warm him up."
Temperatures are on the chilly side today in the UK. The Met Office, which is the British national weather service, forecasted temperature highs of 7 degrees Celsius, which is 44 degrees Fahrenheit. It was raining in Nottingham during the UK elections. Some Brits in the northern part of the country even had to contend with snow as they traveled to their polling place.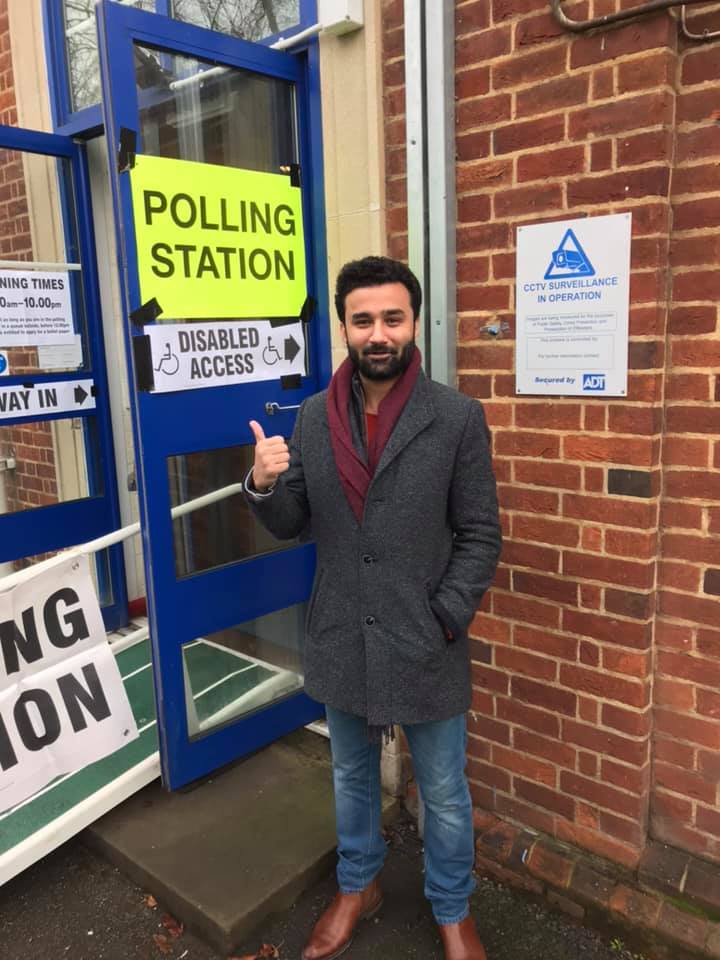 How the UK elections work
The UK elections are extremely low-tech. Brits still mark an X on a piece of paper using a pencil and drop the ballot into a box. As a result, it will take quite some time to find out who is winning the UK elections. The exit poll results will provide some idea after the polls close, but there won't be anything official until at least 11 p.m. local time. It takes a great deal of time to go through all those ballots, and based on how long the lines are, workers will be counting votes well into the night and early morning hours.
According to CNN, Sunderland and Newcastle are racing each other to be the first to release results from the UK elections. Apparently, no one in Britain knows why the two countries are in such a race. Both cities could publish their results around 11 p.m. local time. The Labour Party is expected to capture both cities.
The next set of results will likely be called an hour later, and those cities are also expected to vote for the Labour Party. Workington, the first area to release results where it's unclear who might win, is expected to release numbers around 1 a.m. Polls in the Workington area were very close going into the UK elections.
A flood of constituencies is expected to report their numbers at 2 a.m., so Brits will finally find out who is winning the UK elections. After 3 a.m., cities further south will start reporting their numbers, and it will become clear whether the Liberal Democrats and Labour have made any progress with their Brexit push in areas that have been leaning toward Remain.
The 2017 UK elections ended up being a bit of a surprise as the usual trends were bucked and some expected results arrived. More surprises are sure to be on tap for tomorrow in Britain.