Dec. 18, 2019 Update: It's pretty safe to say that Google got quite a few things wrong with the Pixel 4 and 4 XL, so for next year's Google Pixel 5 line-up, the company will have to step up its game to attract buyers.
Perhaps the feature most in need of a major upgrade is the camera. More and more reviewers have been saying that Google struck out with the Pixel 4's camera despite finally adding a second lens on the rear. The software just isn't as good as it was in previous Pixel models, so the company has some catching up to do. The camera could also use an ultra-wide lens.
Other features in need of improvements for the Google Pixel 5 include the storage options, which start at 64 GB and only go to 128 GB in the Pixel 4, and improvements to Motion Sense, one of the most-anticipated additions to the Pixel 4.
Dec 12, 2019 – Update: This year was abundant with new phones with multiple cameras, new features, dark mode, new positions for the fingerprint sensor and more. The competition between the largest phone manufacturers continues to rage on, but for several reasons, the Google Pixel 4 stayed in the shadows. In fact, a Verizon employee even said that Pixel 4 and Pixel 4XL phones are for angry people. That said, if you've decided to wait for the Google Pixel 5 rather than buy a currently-active model, here are things we'd like to see in the Pixel 5.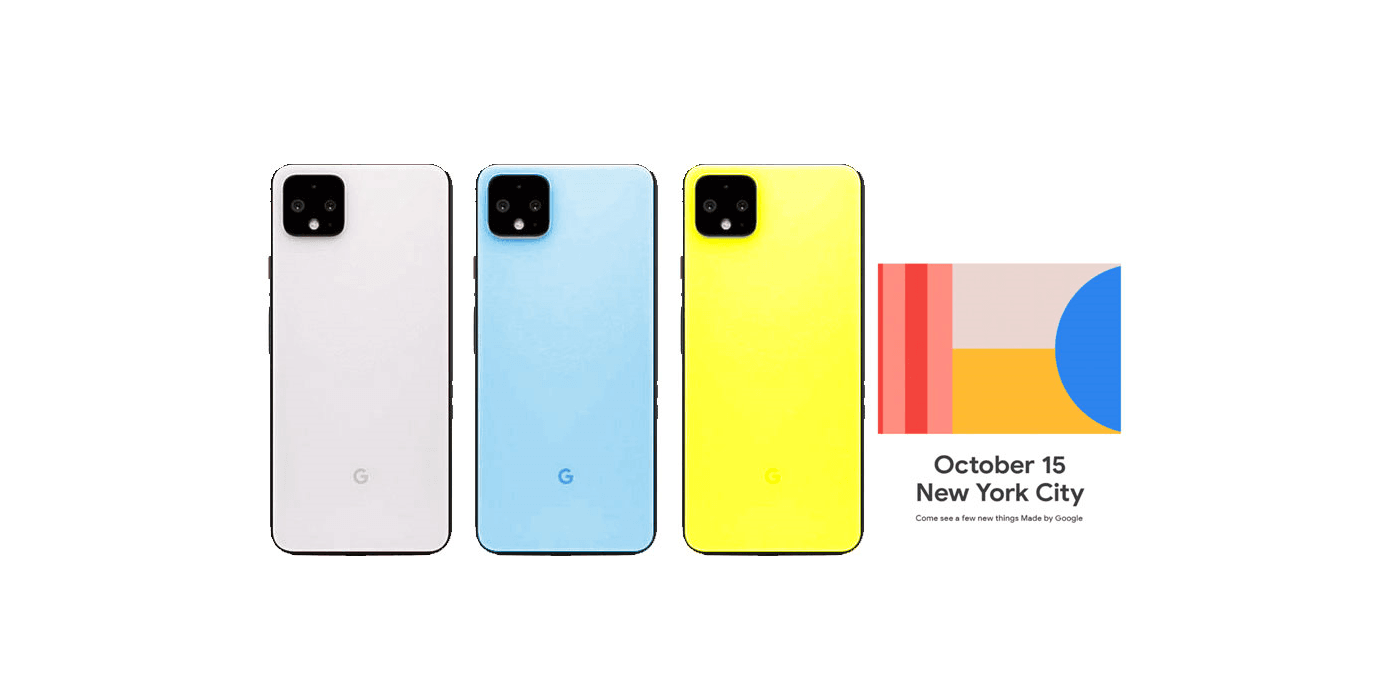 Downsides of Google Pixel 4
Google Pixel 4 and 4XL brought some radical changes over previous models, which have always been getting better and better. That doesn't mean that the Pixel 4 is bad. It brought Soli radar which ensures a hands-free experience and phone control using your gestures. However, there are many downsides. One of them is that the Pixel 4 could be unlocked using facial recognition while that person was sleeping, or even worse, deceased.
Another issue is the phone's battery life, which is radically shorter compared to last year's model, and mainly thanks to the Soli radar which is active at all times, ready for listening/watching for gestures right before the phone is unlocked. Other issues include the fact that the fingerprint sensor is missing, and many people still aren't ready to adapt to face-recognition even though it's been maximally simplified for this model. Lastly, the Pixel 4 also faced some bending issues.
There are many good phones in the market now, including Apple's iPhone 11, iPhone 11 Pro and iPhone 11 Pro Max, as well as Samsung's Galaxy S10 and Note 10. Aside from the Pixel 4 and 4 XL, Google also released the more affordable Pixel 3a and 3a XL with very satisfying performances. Despite that, if you've been sticking to Google's flagship lineup, waiting for the Google Pixel 5, which should come next year around October if Google follows up with its reveal pattern, it may not be a bad idea.
Google Pixel 5 rumors and leaks
Although seeing early rumors and leaks of the Google Pixel 5 emerge would be amazing, it's highly unlikely. It's not even been full two months since Google's new flagship came out, so it'll still be a few months before the leaks start surfacing.
Pixel phones are some of the most leaked smartphones in the industry, and with that in mind, we shouldn't be surprised if leaks emerge and flood the internet earlier than we expected. However, there are no rumors or leaks at the moment. After all, Google Pixel 4's name was accidentally leaked in AOSP. That said, it won't be surprising if Google accidentally leaks the Google Pixel 5 in the future.
What to expect from Google Pixel 5
When thinking about what we want to see in the future Pixel phone we have focused on things we currently don't like on the Pixel 4 and what currently is missing and would be a great asset to the future phone. Read on!
Better battery
As mentioned earlier, Pixel 4 and 4XL came with a Soli radar which makes up for the better user experience. However, the functionality has been quite bad for the battery of the Pixel 4. If Google decides to further adapt and improve its Soli gestures on Google Pixel 5, we at least hope that the lack of consistent battery life will be compensated in the next model.
The battery life we're seeing on the Pixel 4 is not only unreliable, it's disappointing in a sense that even the phones from previous years boasted better batteries and more longevity.
Even though the search engine giant significantly upgraded the battery compared to the previous model, Pixel 3, the 3,700 mAh battery as opposed to the 3,430 mAh battery is simply not enough to cover the power consumed by Pixel 4. The Facial Unlock feature also drains a lot of battery, and a faster refreshing rate and 90-Hz OLED displays are too tasking on the battery.
We hope that the future batteries will be more hefty against the fast processor and memory usage.
More RAM
Google Pixel 4 runs with 6GB which, while not terrible, isn't too good either. A lot of 2019's flagship devices running the Android operating system come with 8GB of RAM, and given its price-tag, there's no reason for Google not to add the same memory chip in the future Pixel phone. If the phone is supposed to be durable, it should boast newer and more tasking apps, and with that in mind, it'll need more RAM.
Google Pixel 5 with 5G
This year embraced the beginning of the 5G cellular network, and 2020 should be the year where most smart devices should embrace it too. The Google Pixel 5 shouldn't be the exception that won't.
Pixel phones have mostly come in the second half of the year, so Google has more than enough time to make the 5G-compatible option for the Pixel 5.
Bring back the fingerprint scanner
Google wanted to embrace the complete hands-free use of the Pixel 4. The Soli radar would sense that the user was headed to pick up the phone and unlock it using their face, and it's ready to unlock whenever it's needed. However, there is still a lot of comfort in using the fingerprint scanner, and it's likely not time to ditch it yet.
The return of the fingerprint scanner can be more beneficial to users who don't have time or want to look at their phone to unlock it, while if facial recognition would stay, it could continue serving consumers who prefer it over using the fingerprint scanner. Users should still be entitled to choice.
Google Pixel 5 should feature ultra-wide lens
It'd be great if Google utilized an ultra-wide lens on the Pixel 5, and would improve the already great camera of the Pixel 4 even more. This lens would improve portrait photography and make it more versatile and wider ranging.
What would you like to see on the Google Pixel 5? Let us know in the comments
Nov 18, 2019 Update: The Google Pixel 4 has been out for about a month now, and tech watchers have quickly move on to rumors about next year's model. While Google Pixel 5 reports aren't as prevalent as rumors about next year's iPhone line-up, we are at least starting to hear about what fans are hoping to see in next year's model.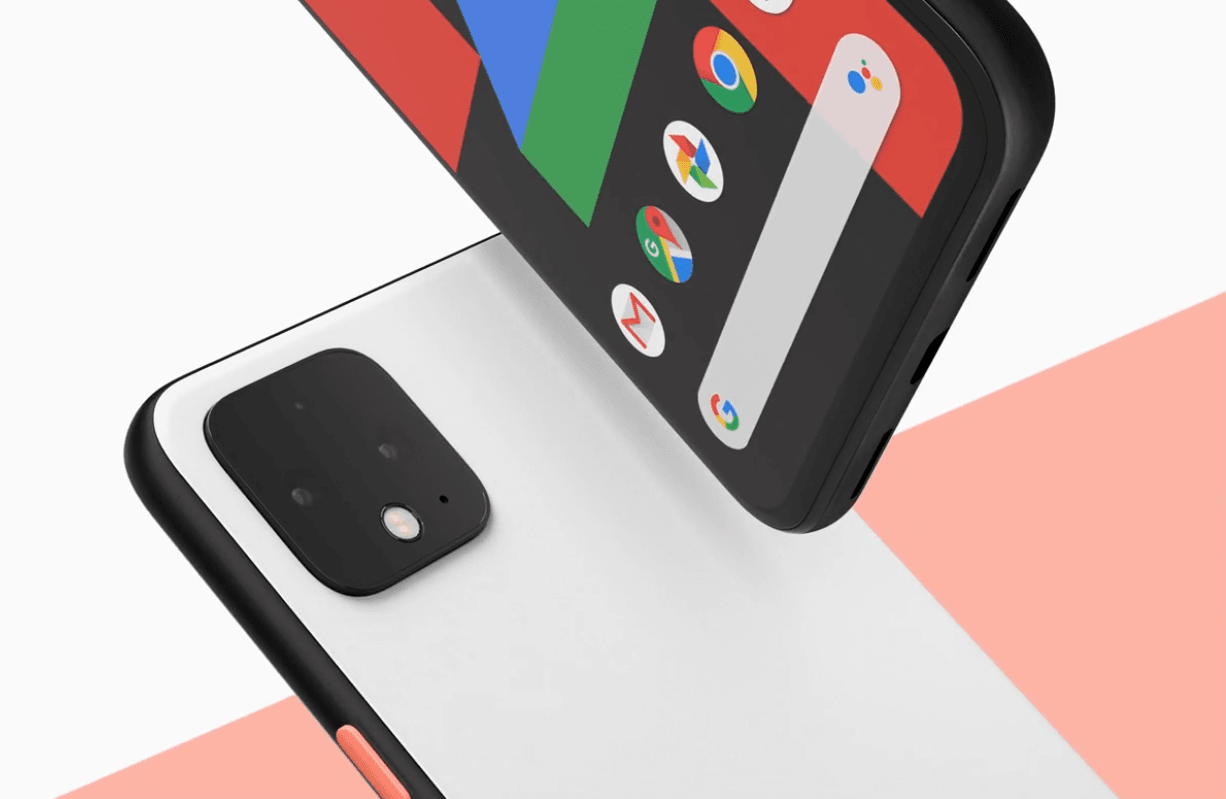 Improved battery life in the Google Pixel 5
Perhaps the biggest complaint we are seeing about the Pixel 4 and 4 XL is the size of the battery, so the Google Pixel 5 desperately needs a bigger battery. The Pixel 4 XL does have a slightly bigger battery capacity of 3,700 mAh, compared to 3,430 in last year's model. However, the smaller Pixel 4 has a smaller battery than its predecessor at 2,800 mAh versus last year's 2,915 mAh.
It is a surprise that the Pixel 4 line-up doesn't have more battery capacity, especially given how much more it does than last year's Pixel 3. We expect Google to make it up to fans with the Pixel 5, especially given the number of additional features it should add next year. Additionally, the tech giant will have to work much harder to catch up to Apple, which offers about 11 hours of battery life on the iPhone 11 this year. The Pixel 4's battery lasts only about eight hours, so the Google Pixel 5 should be able to beat that—we hope.
Camera improvements
One other area some have been disappointed in with the Pixel 4 this year was the camera. Last year, Google blew away the competition even with its single-lens camera because of the quality of the software. However, even though the Pixel 4 has a dual-lens camera, it seems the software isn't good enough to keep up with the iPhone 11's camera.
The Google Pixel 5 should at least retain the dual-lens camera, although the company does have some catching up to do in terms of camera lenses. Triple-lens cameras are almost becoming standard in high-end smartphones these days. Whether or not Google adds another lens, it does have some work to do to bring the camera on the Pixel 5 back up to the quality of the Pixel 3's camera in its year of release. We know the company can outperform cameras with more lenses using only its software, so the only question is whether it will.
Other features
We would also expect the Google Pixel 5 to come with more RAM and add support for 5G technology. The Pixel 4 line-up at 6 GB of RAM, but many other Android flagships have 8 GB. As far as 5G goes, next year could be the year we see even more smartphone makers add support for it. Even Apple is rumored to be adding support for 5G in the iPhone 12, so it would be wise for Google not to fall too far behind. Samsung already added support for 5G in this year's flagships.
The Google Pixel 5 could also use a new design, especially one that gets ride of the large forehead. The push toward all-screen devices continues at other smartphone makers, which have resorted to using notches and punch-hole cameras to get rid of the bezels. However, Google is lagging a bit behind in the design department, so we would like to see something fresh for next year, especially if the Pixel 5 gets rid of the camera bump on the back.
[mashshare]