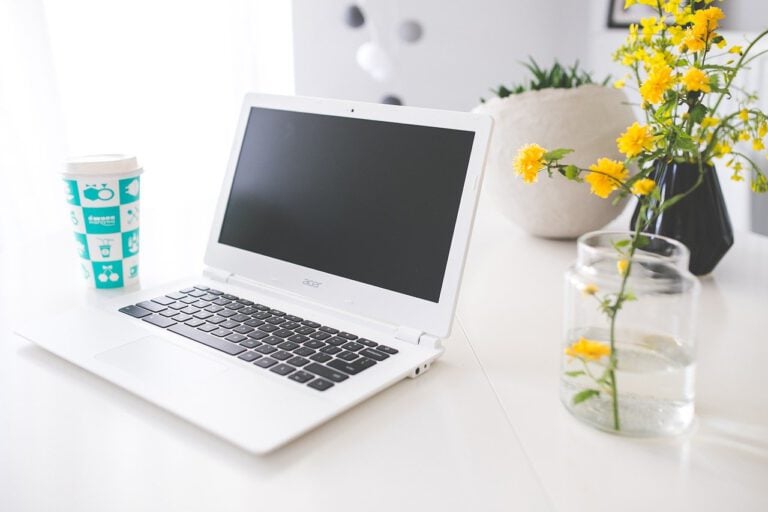 Are you p,planning to learn a new skill in 2020? New Year's Day is just around the corner, inspiring many Americans to make resolutions that will secure them a better and brighter future – both professionally and personally!
Codecademy, the interactive online learning community teaching millions of people the expertise they need to upgrade their careers and lives, polled 1,000 employed U.S. residents to find out their top skills-based New Year's resolutions related to technology.
Q3 2019 hedge fund letters, conferences and more
Hedge Fund Launches Jump Despite Equity Market Declines
Last year was a bumper year for hedge fund launches. According to a Hedge Fund Research report released towards the end of March, 614 new funds hit the market in 2021. That was the highest number of launches since 2017, when a record 735 new hedge funds were rolled out to investors. What's interesting about Read More
The survey uncovered interesting data, and Codecademy CEO and Co-Founder Zach Sims has some expert analysis on the findings.
1. Some 62% of employed U.S. residents plan on making a resolution to gain or improve a tech-related skill in 2020.
Most wanted skill in 2020 by state and languages
According to survey respondents, the three most in-demand Natural Processing Languages they want to learn in 2020 are Python, SQL, and Javascript.
The top 5 U.S. states where residents plan make resolutions to improve their tech skills were:
New York (71%)
Ohio (70%)
Pennsylvania (69%)
Maryland (67%)
New Jersey (66%)
Sims says: "When people learn to write code, they're embarking on a journey of personal transformation that emanates into every other part of their lives. It helps people realize their personal and professional potential, and teaches them to become problem-solvers."
2. Personal growth and lifelong learning are the top motivators for people to learn a new skill in 2020.
Approximately 57% of respondents say "self-betterment" is the prime driving force to learn a new hard skill in 2020. Professional growth is the second biggest motivator with 23%, and the potential to earn or save more money was the third most popular motivator with 20% of respondents.
"Learning is a lifelong journey requiring someone to experiment, make mistakes, and devise solutions to problems. As Codecademy's audience becomes much more mainstream, the path to learning is no longer the straight path it used to be. Learners have a much more dynamic learning journey and there is an opportunity to bring programming and coding to the masses along this new path," Sims says.
Learn to code?
3. Nearly 82% of U.S. respondents said they think coding and programming resolutions have the most universal growth potential– both personally and professionally.
"Hard skills like SQL and Java are going to continue to be in high demand for the foreseeable future, but another coding language I suggest all people learn is Python. It is an ideal skill to learn in the new year because it is in high demand (about 18% of tech job postings asked candidates to understand Python in 2019) and also because it is designed to be easy to read and learn," says Sims.
4. Nearly 73% of respondents said that the best way for them to master a new skill is to 'learn by doing.'
Similarly, 23% said receiving timely feedback is crucial for them to be successful in skills-based learning.
"Codecademy believes that 'when one teaches, two learn", says Robert Heinlein. "To turn that belief into a reality for people learning to code, we built an online community with tens of thousands of members," added Sims.
Across the globe, people meet and connect on their learning journeys, helping to motivate one another, celebrate accomplishments, and debug code. The forums and our Facebook group are open to all, and there's also an exclusive community for Pro members."
Some skill to learn in 2020
5. Roughly 68% of U.S. residents say they have completed a skills-based resolution in the past, and 57% believe they are likely to complete their resolutions this year.
"Learning to code is a vehicle for evolving ourselves. It empowers people everywhere to build something meaningful," says Sims, who believes in not just his company, but also in the power coding brings to those who learn and utilize the skill.
For the new year, Codecademy wants to make sure that the people making resolutions to learn new skills not only have the resources they need but also the support to keep their goals alive for the entire year.
So how can people get a jumpstart on their resolutions and learn better themselves by learning to code in the new year? Codecademy is offering a limited edition promo campaigning the first week and last week in January, offering 20% off its Codecademy Pro membership.
Codecademy Pro boasts exclusive courses, features, a mobile application, live support, and invaluable other tools to help accelerate the learning process. More info is available at www.codecademy.com/2020.
Updated on