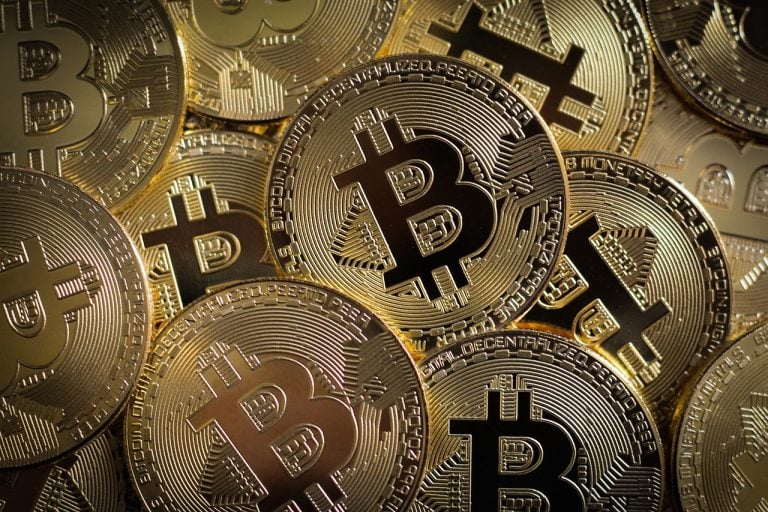 ValueWalk's Q&A session with Jeffery Liu, Chief Executive Officer at XanPool. In this interview, Jeffery discusses his background and his role at XanPool, how XanPool is a custody risk-free fiat gateway, Asia is the fastest-growing consumer market, crypto gaining mainstream prominence, metrics to measure the health of a nascent and oft-volatile market, and his views and outlook for cryptocurrency.

Can you tell us more about your background, as well as your role at XanPool?
Not many people know this, but I am actually a Systems Engineer and Project Manager by training. In my career, I've had the privilege of working with both multinational companies as well as nimble startups. This experience has allowed me to apply best practices learnt along the way to become better at what I do, whether be it planning for the growth of companies, managing liquidation for shareholders, or in the optimization of systems, processes and procedures.
In my current role as Chief Executive Officer of XanPool, I have the tremendous opportunity to take on a more proactive role in shaping the company's focus and overall agenda. This year alone, we are expanding into Asia and Southeast Asia, and increased coverage to Malaysia, Indonesia, India, as well as Vietnam.
[Exclusive] ExodusPoint Is In The Green YTD Led By Rates And EM/ Macro Strategies
The ExodusPoint Partners International Fund returned 0.36% for May, bringing its year-to-date return to 3.31% in a year that's been particularly challenging for most hedge funds, pushing many into the red. Macroeconomic factors continued to weigh on the market, resulting in significant intra-month volatility for May, although risk assets generally ended the month flat. Macro Read More
What is XanPool, and what does it aim to do with fiat gateway?
XanPool is the world's first automated peer-to-peer local currency to cryptocurrency payment processor, otherwise also known as a "fiat gateway". To put it simply, it means we work extensively with local market makers to automate their cryptocurrency market-making using local payment methods. In this way, customers are able to access cryptocurrencies in a familiar, instant manner, and with the added benefit of not having to bear any custody risk.
XanPool's seamless fiat gateway will also soon be packaged into a user-friendly API that cryptocurrency exchanges, wallets and other similar platforms can integrate with, allowing for greater flexibility and access to the crypto-economy.
There are numerous crypto to fiat gateway payment gateways in the blockchain-crypto space today. What is unique about XanPool?
Admittedly, while there is certainly no lack of fiat gateway solutions in the market today, to the best of our knowledge, XanPool is the only instant and custody risk-free option. As the crypto-economy grows, it will necessarily welcome a variety of different financial products and services to better serve the customer. At the heart of it, it is important to remember that these needs should be addressed in a relevant and pertinent manner, designed around specific pain-points, such as trust, transparency or even in building a user-friendly experience.
XanPool seems eager to expand in Asia, with the latest being an expanded service offering in India, Malaysia, Indonesia, and Vietnam. Why is this so?
At this moment in time, Asia is where the action is at. Being the fastest-growing consumer market, Asia enjoys a large population base that can easily translate into a native audience for the world of cryptocurrency. We believe that the seamless integration of siloed payment networks across separate geographies and countries will ultimately play a dominant role in the future of finance. Amid a quick-moving market, my job is to realize this vision for XanPool.
What do you think are some of the biggest milestones we have seen in the past year? What separates the hubris from the hope?
The consistent growth in our community of users has been a great morale booster and has given the team more confidence in the work we push out. With at least 40% traction month on month, we are also thrilled that the waitlist to join our platforms are always over capacity – although we are constantly revising our queue, so please don't let that deter you!
That being said, while the progress so far has been encouraging, the team is also mindful of the hard earned trust that the industry has been working towards collectively in the past year. For example, the industry has been slowly but gradually moving away from Initial Coin Offerings to Initial Exchange Offerings, and this year alone we have also seen projects that are now actively seeking SEC approval for their token offering. As a whole, this shows that the industry's optimism is increasingly curbed by a more cautious outlook, and we need to ensure that this is reflected in our approach to keep our finger on the pulse and to stay ahead of the curve.
As crypto gains mainstream prominence, what are some of the more significant challenges that have continued to hinder its adoption on a daily basis
The easiest way for people to join the crypto-economy is in fact, to allow them to be able to buy, sell or hold cryptocurrencies—but more significantly, to do in an intuitive, easy and accessible way. While the word has been bandied about with increasing frequency in the public space, the asset class may still be a novelty to many, especially for those unfamiliar with the concept of cryptocurrencies. In order for individuals to spearhead mainstream adoption, we have to first equip them with the tools and resources to do so. There needs to be the same kind of commonplace cadence to cryptocurrencies for it to be used on a day to day basis.
What are some of the benchmarks or metrics that are useful to measure the health of a nascent and oft-volatile market?
Personally, I am of the view that price, measured over the long term, as well as liquid marketcap, are wonderful metrics to gauge and assess growth. There are many people that may claim "they are in it for the tech", however, the reality remains that cryptocurrencies are a financial revolution first and foremost. In order for this revolution to succeed, we need to see a migration of economic mass to enter the asset class. By extension, this also means that price and liquidity market cap will naturally increase over time.
What is your view on the outlook for cryptocurrency and analogously, the wider sentiment on decentralized finance in 2020?
I think everyone will agree that decentralized finance (DeFi) is a great solution for digital assets. One of the main hurdles that DeFi will have to cross will be in the integration of oracles services, data feeds which deliver real-time context and information to the blockchain. However, as today's oracle services are too centralized in behaviour, these represent single points of failure that are prime targets for tampering of data stored on the blockchain. Blockchain middleware solutions such as Chainlink are beginning to make significant progress in balancing the need for decentralization and security.
Are there any future plans or partnerships XanPool currently has in the pipeline for 2020?
Yes, absolutely! However, unfortunately I won't be able to share this ahead of time, but please stay tuned. I'm sure we will have some exciting news to share with you all soon. We're always happy and open to chat with our community via our Telegram or Twitter accounts so please do feel free to reach out.
---
Jeffery Liu is Chief Executive Officer at XanPool.
About XanPool
XanPool is the world's first automated Peer-to-peer Crypto to Fiat platform (AKA a "fiat gateway"). Instantly executing and settling transactions without taking custody of customer funds. We provide a unique omni-channel solution to make the onboarding and offboarding infrastructure in crypto much more user friendly, and resilient against single channel dependency. (such as over-reliance on banking partners) We allow institutions and retail to on and off board regardless of their infrastructural limitations.
Q3 2019 hedge fund letters, conferences and more
Updated on