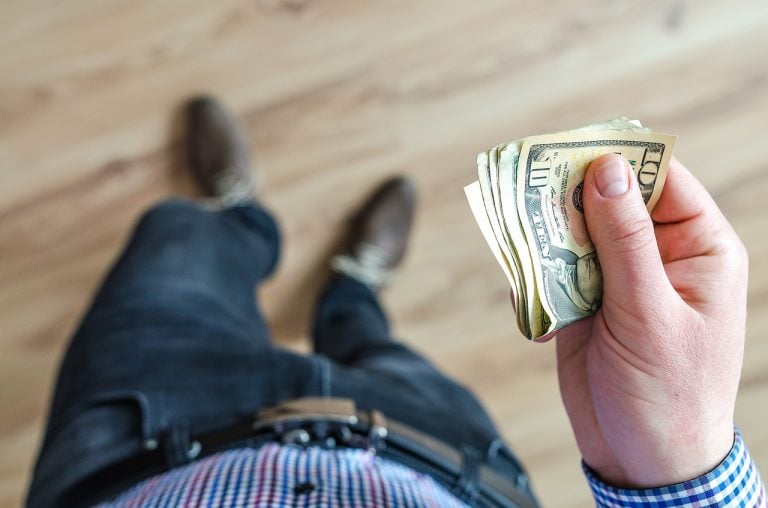 Payday loans are designed for people who need fast loans on their future paychecks. Since most people need to wait between 2 to 4 weeks before they receive their paycheck, a payday loan basically gives them an immediate advance on their paycheck.
People use payday loans to cover common expenses and necessities which must be paid for quickly, such as rent, utility bills, car payments, emergency medical expenses, and so on. Once their real paycheck comes, they use it to pay back their borrowed money plus the added interest. Lenders will want to see your latest paystubs as proof of employment. If you're not employed or have not been employed for very long, then you'll likely be turned down for a payday loan.
Q3 2019 hedge fund letters, conferences and more
Jim Chanos Unveils Lastest Short As Fund Manager Bets On Further Market Declines
Jim Chanos has a new short target in his sights. Earlier this week, the hedge fund manager disclosed that he is betting against "legacy" data centers that face growing competition from the trio of technology giants, which have previously been their biggest customers. The fund manager, who is best known for his winning bet against Read More
Unfortunately, most Americans fall into a trap known as a "payday loan cycle of debt." This is a cycle where they apply for a payday loan and then get stuck with a never-ending cycle of interest payments on the loan. According to a Pew study, someone who borrows approximately $375 will have to pay an extra $55 every 2 weeks. The APR is set to 381% on a loan agreement like this.
Most payday loans have super high APRs like this which are in the hundreds. The longer you take to pay back the loan, the more money you'll pay out of pocket. For this reason, you must avoid getting caught in such a cycle of debt. This defeats the purpose of taking out a payday loan because eventually, all the money from your paychecks will be going toward paying back the interest on your previous payday loan. Then you won't have any money left to pay for bills.
Fortunately, there are ways to get out of a payday loan cycle of debt. You just need to learn how to spend your money more wisely.
Let's go over the top 4 ways below:
1) Individual Voluntary Agreement
An Individual Voluntary Agreement (IVA) is a special financial arrangement with an Insolvency Practitioner where you consolidate all your existing loans and debts so that you only have one low monthly payment to worry about. This can help you avoid filing for bankruptcy and ruining your credit. More importantly, you can keep your car and house without losing them as collateral to your creditors. You won't even be charged any additional interest payments either.
2) Behavioral Finance
The psychology behind the decisions which investors make with their money is known as behavioral finance. Sometimes it is hard for investors to have any self-control when it comes to investment decisions. They'll simply let their subconscious mind take over without applying any rational thought to their financial decision-making. Behavioral finance is the study of what happens to their thought process in these situations.
You don't need to be an investor to take advantage of behavioral finance. If you're just an average person who needs to get out of their payday loan cycle of debt, behavioral finance can help you understand why your spending habits are not lowering your debt. Once you have a better understanding of your spending habits, you can make certain adjustments to them in order to pay down more of your debt.
3) Budget Your Money
Every individual should have a budget sheet which lists all their monthly income and expenses. A budget makes it very easy to figure out where all your money is going each month. The reason you're probably in a payday loan cycle of debt is that you're spending more money than necessary on things you don't need. If you can cut out certain non-necessities from your monthly expenses, then you will have more money available to pay off your payday loan debt. Some examples of non-necessities include cable, internet, cell phone carrier service, movies, restaurants, and so on.
4) Save Money
If you never save money, then you're always going to rely on payday loans in an emergency. Try to find a way to save a little bit of money each month. Maybe you could work a second job, start an online business, or do something else which allows you to save extra money after your expenses are paid for the month. If you can save up a mere $1,000 in your bank account, then you can use that whenever you have another emergency. There is no interest or debt obligations to worry about.
Updated on