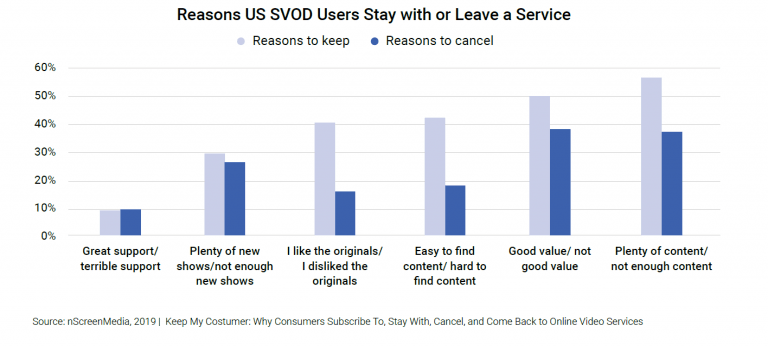 The streaming wars are heating up. In October 2019, Disney banned Netflix ads from most of its TV properties in preparation for launching its Disney+ streaming service in November 2019. Netflix, on its end, has already spent $15 billion on original content in 2019 — in part a response to studios like Disney clawing back licensing rights for legacy content that once populated third-party platforms.
At the same time, consumers are frustrated by the hassle of managing different subscriptions to get a full slate of their favorite programming. The same consumers who once complained about costly cable bills will soon realize they are paying in some cases double that for multiple streaming services. Consumers are also tired of having to search across multiple platforms for the content they want, especially since that content often disappears when licensing agreements expire or change.
Q3 2019 hedge fund letters, conferences and more
David Einhorn: This NJ Deli With One Location And Little Revenue Is Trading At $100M+ Valuation
In his first-quarter letter to investors of Greenlight Capital, David Einhorn lashed out at regulators. He claimed that the market is "fractured and possibly in the process of breaking completely." Q1 2021 hedge fund letters, conferences and more Einhorn claimed that many market participants and policymakers have effectively succeeded in "defunding the regulators." He pointed Read More
With new offerings entering the market every day, streaming services must now address the same challenges that cable and satellite faced for years. How can they retain enough customers to show measurable subscriber growth? The key will be four main areas where streaming services need to shine if they want to survive.
Content strategy
Netflix has the right idea: Customers today are hungry for original content. New releases are good hooks for customer acquisition campaigns, and 35% of subscribers who sign up for access to a particular show or movie continue their subscription after that content has been consumed.
However, a streaming service can't survive on originals alone. Customers want a robust library of licensed content — the kind of old, familiar shows that play as reruns on network and cable channels nearly constantly, and that people like the put on in the background while they do something else. A recent survey by PwC also indicates that consumers have a slight preference for licensed content over original content across age groups. In other words: Original content may entice new subscribers, but an extensive library of licensed content will get them to stay.
In an age of fragmentation, streaming services with comprehensive, bundled offerings will find it easiest to attract and retain subscribers. Having access to a lot of content is the top reason subscribers stay with a streaming service, and not having enough content is the second most common reason subscribers cancel. In some ways, it's that simple.
User experience (UX) optimization
A streaming service that wants to win market share in today's environment needs to show that they care about the consumer. That means paying special attention to UX optimization to make their apps simple and easy to navigate, ensuring that customers can easily access their favorite content. In the same PwC survey, consumers rated ease of use and reliability as the top factors in deciding their favorite streaming service. Services should listen.
In addition, streaming services can help users discover new content more easily by dividing content into detailed categories. Simply delineating by genre, such as romance or horror, is no longer enough. In the PwC survey, 65% of users said they would be interested in searching for content by length or by mood. Anticipating customers' preferences and pain points by constantly innovating with UX will help any streaming service stand out from the crowd.
Data-driven personalization — and retention
The beauty of being a streaming provider is the access it gives you to first-party customer data. Most providers are working to provide (or already can provide) machine-learning-driven personalized content recommendations to viewers. Netflix has even experimented with personalized in-app promotions, releasing 11 different trailers targeted at different audiences for the debut of its hit show House of Cards.
That same machine-learning-driven approach should be utilized to predict churn before it happens — for instance, by considering usage density and diversity of content consumed compared to a baseline of customers who have cancelled their subscription. These insights can enable streaming service providers to take proactive action on leading indicators of churn before users unsubscribe.
Data-driven personalization can increase the efficacy of acquisition marketing, too. Working with a performance marketing partner can get streaming services away from the "spray and pray" method of marketing and instead design campaigns targeted at specific audiences that yield measurable results.
Social engagement
Brands will survive the streaming wars by doing one thing: Listening to customers. And today, those customers are increasingly on social media. They'll take to Twitter, Facebook and other apps to rant about service interruptions or rave about their favorite new show they discovered on a streaming platform. If streaming services want to avoid the cable-and-satellite trap of looking tuned out from customer needs, they need to listen closely.
A great example again comes from Netflix. Inspired by users' tweets about falling asleep during late-night binge-watching sessions, Netflix put out a line of connected socks that have an accelerometer woven in to detect when the wearer has dozed off. When they have, the socks automatically pause their TV. The product went viral on social media and was a huge marketing win for Netflix.
Of course, streaming services should listen for the bad as well as the good. Timely responses to social media complaints about service outages, UX issues and other pain points will go a long way toward convincing customers that a streaming service actually cares about their needs — and that it's a worthy alternative to cable and satellite providers known for less-than-stellar customer service.
Success in the streaming services war is within reach
For the past decade, the first movers in the streaming marketplace have enjoyed relative security as the best alternative to traditional cable providers. However, as networks and studios launch their own services, pulling content from rivals and further fragmenting the market, those leaders' positions may be in jeopardy.
Companies that want to stand out in an increasingly competitive space need to go above and beyond to convince subscribers they're worthy of monthly subscription fees. By building a robust library of both original and licensed content, optimizing and personalizing UX, and listening carefully to feedback on social, services can set themselves up for success in the ongoing streaming wars.
---
About the Author
Steve Green is the Head of Performance Marketing at Fluent.