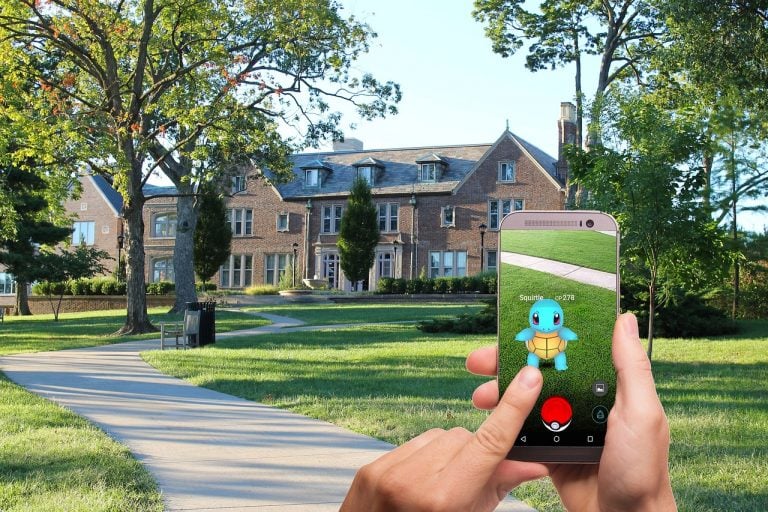 Pokémon Sword and Shield released on the Nintendo Switch last week. The game introduces several new pokémon along with attractive options to customize your character. You can customize the appearance of your character, such as changing the hairstyle and other cosmetic changes. Additionally, the game allows you to customize the clothes of your character as well. If you don't know how to use this customization feature, then detailed below is how to change clothes in Pokémon Sword and Shield.

How to change clothes in Pokémon Sword and Shield
The ability to change clothes in Pokémon Sword and Shield is not a straightforward feature that you will be able to use right away. Also, the game does not detail how to change clothes. In fact, there are a few limitations, in terms of the places where you can change the clothes.
You will be able to visit shops in the city after you unlock Motostoke and progress through the prologue. You can change the clothes in the game while exploring the Galar region and that as well, in specific shops – a clothing shop. Moreover, you can't change clothes if you are in the wild or at the camping site.
Voss Value Sees Plenty Of Opportunities In Cheap Small Caps [Exclusive]
For the first quarter of 2022, the Voss Value Fund returned -5.5% net of fees and expenses compared to a -7.5% total return for the Russell 2000 and a -4.6% total return for the S&P 500. According to a copy of the firm's first-quarter letter to investors, a copy of which ValueWalk has been able Read More
In the game, there will be a clothing shop in every major town. The shop will be marked by a small shirt icon and a Poke Ball on the door. One of the clothing shops is on the first floor along the main road. The store will allow you to buy new outfits and change out with the existing ones as well. Once you are inside the store, head to the changing room in the back right corner. There you will get a pop-up menu revealing all the clothing items that you currently own.
Now to change clothes in Pokémon Sword and Shield, just select the items that you want to put on and what you want to leave. You will now be wearing your new clothes. Additionally, you can change the clothes immediately after you buy them from the shop. Moreover, if you update the League Card, it will include your character's photo in the new outfit.
You can refer to the below video as well for more clarity:
Available clothing options
The game offers several clothing options that you can customize, including socks, leggings, tops, shoes, glasses, outerwear, bottoms, hats, gloves and bags. The tops include sweatshirts, t-shirts and button downs and range from 990 to 22,900 pokémon dollars. Additionally, each top item comes in five colors.
Options for outerwear include hoodies, jackets, tracksuits and motorcycle jackets. The outerwear ranges from 2,100 to 111,300 pokémon dollars and comes in five colors each. Similarly, socks and leggings range from 350 to 3,200 pokémon dollars and come in three colors. Shoes include loafers, sneakers and creepers ranging from 6,740 to 55,500 pokémon dollars.
For the bottoms, you can choose from trousers, sweatpants, leather pants and Skinny trousers. These range from 1,990 to 96,400 pokémon dollars and come in seven colors. Hats include caps and berets (12 colors), and range from 1,500 to 4,810 pokémon dollars. Glasses range from 2,800 to 21,000 pokémon dollars and come in six colors.
Along with buying new clothes, you also get new outfits each time you beat gym leaders. Once you complete a Gym Challenge, you will get a uniform based on that particular gym. For instance, you get a Grass themed uniform after defeating the Grass Gym.
After you arrive at Motostoke for the first time and visit the Motostoke Stadium, you will get a chance to customize your uniform. You will wear a uniform when you take part in Gym Challenges. Your uniform will have your name on the back. Also, you can select a three-digit number that will show on your outfit.
However, there are only three exclusive gyms in a game. This means you will have to buy the ones that you can't earn, and each will set you back 18,000 pokémon dollars.
Other customization options
Ever since the release of Pokémon X and Y in 2013, players have had the ability to customize the skin tone, eye, hair color and outfits. With Pokémon Sword and Shield, however, the company has taken the customization to a new level.
As with every game, players will have the option to select their gender and skin tone at the start. Players won't be able to change these later, but they can visit salons and shops to customize their look, such as new eye color, pick up new threads, hairstyle and more.
A player can change their hairstyle by spending 3,000 pokémon dollars. For male players, there are eight different options to choose from, while female players get eleven different styles. In terms of hair color, both genders get the same ten options – pink-brown, wine red, gold, dark brown, caramel blond, platinum blond, ash brown, white, black and green.
Along with the hairstyle, players also get several makeup and contact lens options. A player can change eye brows, lashes, eye color, and lip color, and it will cost them 1000 pokémon dollars for each facial cosmetic change.
Female players can choose from three eyebrow options, three eyelash options, nineteen options for contact lenses, seven for lip color and ten for eyebrow tint. For the male players, there are three options for eyebrows, nineteen for contact lenses and ten for eyebrow tint.
Updated on