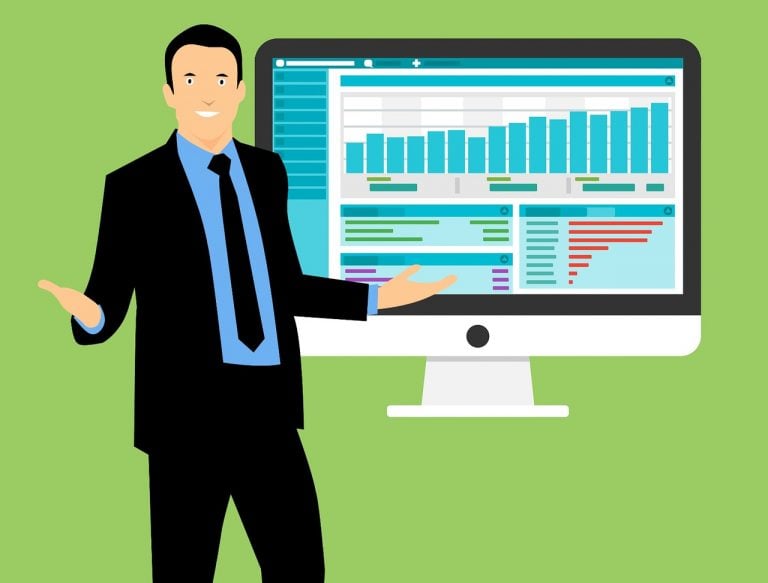 Whitney Tilson's email to investors discussing Tony Seba's presentation on non-linear disruptions; Kim Iskyan's thoughts on the Aramco IPO.
1) At the Robin Hood conference last week, I enjoyed the presentation by author and entrepreneur Tony Seba, which he posted here (31 minutes – an earlier, longer version is here). He discussed "S" curves and how we tend to underestimate the rate of adoption of new technology.
Q3 2019 hedge fund letters, conferences and more
Why The Term 'Value Investing' Is Redundant
What does value investing really mean? Q1 2021 hedge fund letters, conferences and more Some investors might argue value investing means buying stocks trading at a discount to net asset value or book value. This is the sort of value investing Benjamin Graham pioneered in the early 1920s and 1930s. Other investors might argue value Read More
Here are two examples:
One, Google estimated that its Lidar system, which cost $150,000 to build, would cost $70,000 by 2012. Analysts mocked and scoffed at the estimate – but Google was right: that's exactly what it cost in 2012. But what's more impressive is that by 2013, that same equipment cost $10,000... only a year later, a mere $1,000... and then three years later, $250!
And two, in 2000, a top computer used for nuclear warfare simulations had a capacity of 1 teraflop (1 trillion floating point operations per second), cost $46 million, used 850 kilowatts of energy, and took up 1,600 square feet. By 2017, Nvidia had developed a 2.3 teraflop computer that cost $59, used 15 watts, and was small enough to fit in your hand.
The lesson here is that humans think in a linear fashion – yet certain systems, including tech disruptions, are non-linear.
Seba's conclusion regarding electric vehicles is that they will account for the majority of new cars sold within six years.
In a related prediction, he sees oil prices falling to $25 per barrel (from the current level of around $56). If he's right – a big if! – there will be huge implications...
According to the U.S. Energy Information Administration, 69% of all oil consumed globally was used for transportation in 2018: 61% for cars and trucks, the other 8% for airplanes. Lower oil prices would be a huge windfall for airlines, as jet fuel is their second-largest expense after salaries. Other businesses with oil as a major input cost would likely benefit, too: chemicals, fertilizers, etc. But it would be devastating to the oil industry.
2) Speaking of oil... My friend Kim Iskyan, a Stansberry Research analyst who lives in Singapore and specializes in emerging and frontier markets, sent me these interesting thoughts on Saudi Arabia's IPO of its state-owned oil company, Aramco:
Saudi Arabia is the linchpin in world oil markets. Through Aramco, the country has the second-biggest oil reserves (after Venezuela). It's the second-biggest oil producer (after the U.S.) and the largest oil exporter. It's the most important member of oil cartel OPEC.
And now, Saudi Arabia is looking to sell part of Aramco in what could be the biggest IPO in history – of the world's largest, and most profitable, company.
As the Financial Times explains regarding the Aramco IPO:
Saudi Aramco launched its long-awaited initial public offering on Sunday, kicking off the centerpiece of Crown Prince Mohammed bin Salman's [MbS] ambitious plan to overhaul the kingdom's oil-addicted economy.
The Saudi Arabian government is selling Aramco partly because it needs cash. The International Monetary Fund says the country will post a budget deficit equal to 7% of GDP. That makes the U.S., at around 4% last year, seem downright frugal.
That it's selling at all is a troubling sign. Saudi Arabia is the ultimate insider in global oil markets – and it's rarely a positive indicator when insiders sell. In coming years, oil will face increasingly stiff competition, as the prices of alternate energy sources continue to fall. It might take decades, but oil is slowly going the way of cigarettes and high-sugar beverages. I think we'll look back to the Aramco IPO as the long-term peak of the oil market.
What's more, with only 3% of the company being sold, there will be a huge overhang. How is the share price going to rise when many multiples of the existing float could hit the market at any time?
And that's not all. Around one-third of total Aramco oil production comes from one field, Ghawar, which is far and away the world's largest oilfield. It's been yielding 3.8 million barrels per day for decades, but at some point that's going to decline. But you can be sure that Aramco won't be highlighting this to investors...
And don't forget that less than two months ago, an Iranian drone attack on two big oil Saudi facilities knocked out half of Aramco's production, which took weeks to restore. What will happen to the Aramco share price if (when?) that happens again?
Then there's the question of how you feel about Saudi Arabia as the steward of your capital. I don't need the majority owners of a stock I own to be nice people. But Saudi Arabia makes Turkey and Russia – two of the more roguish regimes on Earth – look like Snow White by comparison. (Recall that the Saudi government was behind the murder of journalist Jamal Khashoggi in the Saudi consulate in Istanbul in October 2018.)
Finally, there's the matter of valuation. In 2018, Aramco generated profits of $111 billion. At the target (fairytale) valuation of $2 trillion, the shares would be trading on a trailing price-to-earnings ratio (P/E) of 18.
By comparison, ExxonMobil (XOM), the largest publicly traded international oil and gas company, trades at a P/E of around 15 times 2018 earnings. Rivals BP (BP) and Royal Dutch Shell (RDS) trade at even lower 2018 multiples of 14 and 11 times, respectively.
While they don't control the richest oil fields on Earth, as Aramco does, these three companies' assets are broadly diversified, so a few drones won't materially impair them. What's more, they have highly experienced management that doesn't answer to the head of a murderous government that murders opponents. BP and Shell's 6% dividend yields are at least as much as Aramco will be able to offer. Why would anyone pay more for Aramco?
A better comparable for Aramco might be Gazprom, the world's largest gas company, which is majority controlled by the Russian government. It trades at a P/E of 3.5 and yields about 6%. Even if we give Aramco the benefit of the doubt and value it at twice the multiple of Gazprom... this would only suggest a total company valuation of around $800 billion – far below the Saudis' target.
Valuation might not matter if Saudi insiders and friends of MbS are "encouraged" to participate in the offering at a higher valuation. (The dangers of not chipping in are pretty clear.) And for now, there are no plans for an international offering – the IPO is slated to be on the domestic market only – so that might limit international investor appetite anyway. But if Saudi Arabia is trying to act like a real country, this is a lousy start.
Fantastic insights. Thanks for sharing, Kim!
Best regards,
Whitney