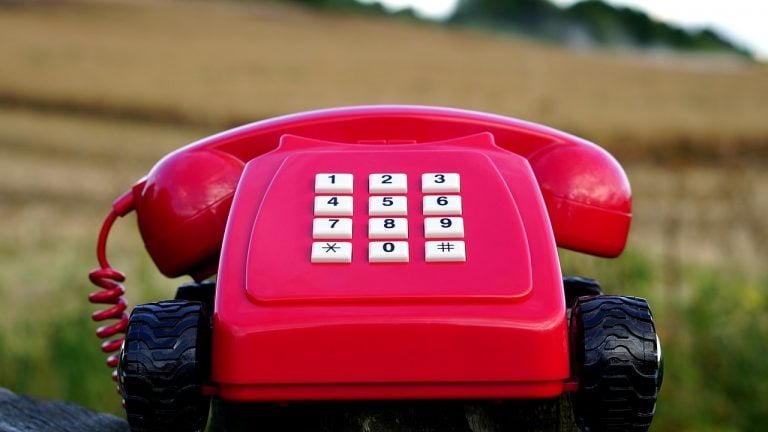 Your phone rings, and you don't recognize it. It does, however, appear to be a phone number in your area code. This is a common occurrence nowadays, as spammers have figured out how to replicate your area code. After all, many of us are more likely to pick up a phone call if we think it's someone local, because a local caller is more likely to be relevant. It could be our pharmacy calling to say a prescription is ready, for instance. You don't want to miss an important call, but you also don't want to answer a robocall. Tracing a number after the fact can help you decide whether or not to call back, or even to pick up the next time the number calls. Here's some information about tracing phone calls.
Searching the Number on Google
Many people start by going to Google and copying the number into the search box. That can sometimes tell you about other people's experiences with the same phone number. If everyone says it's a call from a local auto repair shop, then you can safely assume that's what's happening. That's even more likely if someone left a message that says, "Hey, this is just a reminder that your car is due for service."
Q3 2019 hedge fund letters, conferences and more
Jim Chanos Unveils Lastest Short As Fund Manager Bets On Further Market Declines
Jim Chanos has a new short target in his sights. Earlier this week, the hedge fund manager disclosed that he is betting against "legacy" data centers that face growing competition from the trio of technology giants, which have previously been their biggest customers. The fund manager, who is best known for his winning bet against Read More
Another possibility is that everyone who reports getting a call from the number will be overwhelmingly negative. They'll say things like "This is a scammer call." Those calls are designed to scare you into giving away your money. In 2018, consumers lost a reported $55 million to tech support scams. That's an astonishing number, and so you're much better off not answering the phone in cases where the number is traced to a known scam.
But there's a decent chance that a basic Google search won't reveal anything useful. In that case, you'll need to dig a little deeper if you really want to find out who (or what) is on the other end of the phone call.
Searching the Number on a Specific Site
There are sites that are devoted exclusively to things like background checks. Doing a phone number search on these sites is more likely to be fruitful if you run into a brick wall elsewhere. They often have access to more records, and that access makes it easier for you to figure out the purpose of the call you just ignored.
This may be a better option if you just want to find out as much information as quickly as possible. If you have more time to go searching down various Internet rabbit holes, a general Google search may do the trick.
Looking on background check sites may also mean you have to pay a little for the privilege. But that privilege should get you better information. It's also fair to think, "I shouldn't have to deal with this at all. I shouldn't have to look up 5 or 10 different phone numbers a day on the off-chance any of them are actually important." You're far from the only person who feels that way. Congress is even feeling pressure to act on legislation to address the surplus of robocalls. They may never be able to fix it completely, but like email spam in your inbox, there are definitely ways to manage it better.
In the meantime, it's also worth contacting your wireless carrier. They may have tools that can help you manage the deluge of strange phone numbers a little better. And it's also a good idea to let them know if you find the current situation frustrating and want something to change. They're probably getting a lot of calls and emails like that. If they feel the heat from customers, they're more likely to tell Congress to take action now.
Updated on