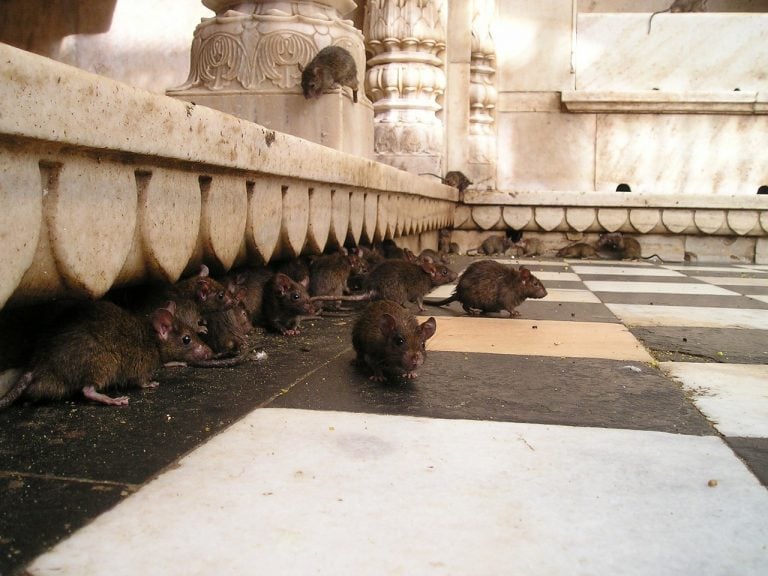 It's that time of the year when rodents become scarier than Halloween costumes and pranks. The number of rodents in cities skyrockets during the winter as the pests seek shelter in warm areas. Pest control services provider Orkin has been publishing an annual list of the rattiest cities in the United States for years. Orkin, which operates more than 400 locations, has just published its 2019 list of the rattiest cities in the country.
Orkin ranked the US metropolitan regions based on the number of new rodent treatments performed between Sept.15, 2018 and Sept.15, 2019. They considered both residential and commercial treatments for the ranking. Orkin has more than 8,000 employees serving 1.7 million homeowners and businesses in the US and other countries.
Rodents could damage your health and property
The rodent activities jump significantly during winter. According to the National Pest Management Association (NPMA), an estimated 24% of homeowners report mice infestations specifically during the colder months.
Hedge Fund Launches Jump Despite Equity Market Declines
Last year was a bumper year for hedge fund launches. According to a Hedge Fund Research report released towards the end of March, 614 new funds hit the market in 2021. That was the highest number of launches since 2017, when a record 735 new hedge funds were rolled out to investors. What's interesting about Read More
Orkin entomologist Chelle Hartzer said that residential properties are "the ideal habitat for rodents" because of the easy availability of food and water. And rats can easily make their way inside residential properties.
They can cause food poisoning, bubonic plague, hantavirus, and rat-bite fever besides causing structural damage to your household items. Rodents can chew gas lines and electrical wires. About a quarter of all unexplained fire incidents are caused by rodent chewing, says Orkin.
A single pregnant rat can birth up to 12 babies. And the baby rats start reproducing when they are just a couple of months old. It means one pair of rat parents can create an army of up to 15,000 descendants in just one year!
These are the rattiest cities in the US
In the past, Chicago has been referred to as the 'rat capital' of the country by RentHop. According to Orkin, it remains the rattiest city for the fifth consecutive year. There are a couple of new entrants to the top 10 list. Atlanta jumped five spots from last year to enter the top ten while Minneapolis gained three spots.
The top five rattiest cities continue to occupy the same spots as last year.
Chicago
Los Angeles
New York
Washington, DC
San Francisco
Detroit
Cleveland
Minneapolis-St. Paul
Philadelphia
Atlanta
Are you taking preventive measures?
Orkin encouraged homeowners to prevent potential infestations by looking for any entry points and sealing them at the earliest. The most common types of rodents in the US are the house mouse that nests close to a food source; the Norway rats that burrow underground and get in through tiny openings; and roof rats that nest in trees or rafters of homes.
The pest control service provider also suggested cutting back trees and bushes to at least three feet away from homes. It will eliminate the "jumping off" points for roof rats. Also, don't leave food residue or sugary substances in or around the house. Orkin says people should store food by sealing them tightly in rodent-proof containers to prevent rats from smelling the food and trying to break into one of the containers.
Updated on