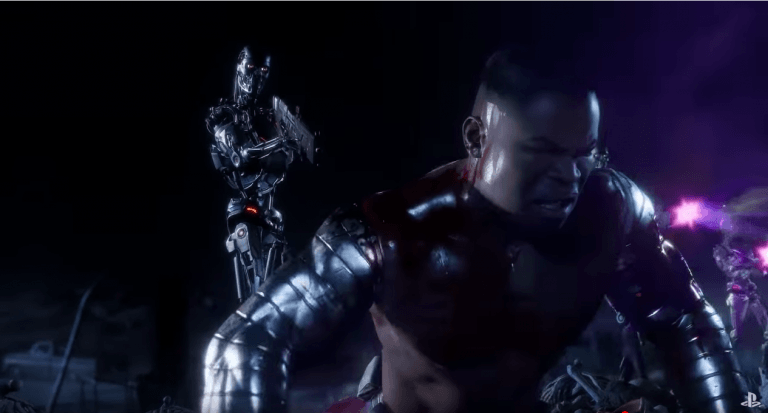 A new trailer reveals the Terminator's entire move set and fatality for Mortal Kombat 11. We've known for some time that NetherRealm would be adding the Terminator to the game, but some have been worried about the game's incarnation of the character. The video showing the Terminator fatality in Mortal Kombat 11 suggests those concerns may be misguided.
Trailer shows Terminator fatality in Mortal Kombat 11
The first concerns about the Terminator being added to Mortal Kombat 11 came from a recent patch, which included some Terminator "konsumables" which enabled players to call the character in to assist them during combat. The Terminator's moves appeared to be rather generic, and the animations didn't feel right, Den of Geek explains. Because of how rare it was to find the konsumables, some thought they were leaking out into the game a bit earlier than originally planned.
Now PlayStation has shared a trailer from NetherRealm showing all of the Terminator's moves in Mortal Kombat 11. As would be expected from the character, it showcases some very hard-hitting moves and even the T2 shotgun. To dodge attacks from opponents, he transforms into the T-800 robot frame. The Terminator fatality in Mortal Kombat 11 sends the opponent to the future so they can be finished off by the robot army. Fans of the character and the Mortal Kombat franchise will undoubtedly see the new Terminator as a great addition to the long-running series.
Gator Financial Partners 1H2022 Performance Update
Gator Financial Partners letter to investors for the first half of the year ended June 30, 2022. Q2 2022 hedge fund letters, conferences and more Dear Gator Financial Partners:  We are pleased to provide you with Gator Financial Partners, LLC's (the "Fund" or "GFP") 1st Half 2022 investor letter. This letter reviews the Fund's 1st Read More
Another Terminator game
Mortal Kombat 11 isn't the only video game to tap into the Terminator's huge popularity right now. An upcoming game called Terminator: Resistance will further explore the character's universe. It's a first-person shooter title which takes place 30 years after Judgment Day in a post-apocalyptic Los Angeles.
Resistance is scheduled for release in November, and it will tell an original story published by Reef Entertainment and developed by Teyon. The story will focus on Jacob Rivers, a new character whose story hasn't been told before. It is expected to tight in to the first two Terminator movies.
Updated on