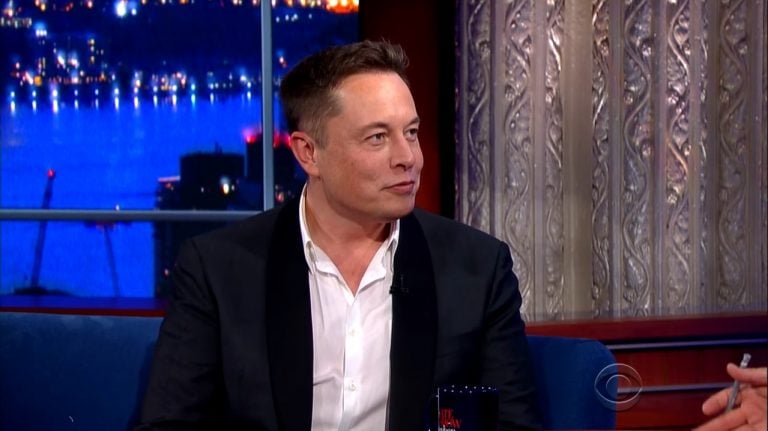 10:22PM EST 10/9/2019 this story has been updated to include a statement from Elon Musk's attorney. Whitney Tilson's email to investors discussing, the "pedo guy" destroys Elon Musk.
In my April 23 e-mail, I wrote:
Q3 2019 hedge fund letters, conferences and more
Qualivian Investment Partners July 2022 Performance Update
Qualivian Investment Partners performance update for the month ended July 31, 2022. Q2 2022 hedge fund letters, conferences and more Dear Friends of the Fund, Please find our July 2022 performance report below for your review. Qualivian reached its four year track record in December 2021.  We are actively weighing investment proposals. Starting in November Read More
It's not a pretty sight watching Tesla Inc (NASDAQ:TSLA) CEO Elon Musk implode. He's an incredible entrepreneur and visionary who has created not one but two companies that are changing the world.
But something's gone seriously wrong in his brain, causing him to become a reckless, narcissistic brat and pathological liar.
And in my September 19 e-mail, commenting on the defamation lawsuit filed by British cave diver, Vernon Unsworth, who helped rescue the soccer team trapped in a cave in Thailand, who Musk called a "pedo guy", I added that his behavior…
…highlights what a terrible human being Musk is. Not only a pathological liar, but angry, thin-skinned, and vengeful…
I find this sad because there's so much to admire about him. What he's built at both Tesla and SpaceX boggle my mind.
After reading yesterday's court filing by Unsworth's lawyers (attached), I'm even more certain of my conclusions. Here's an excerpt from it:
After spending over two weeks daily working to save the lives of 12 children and their soccer coach lost deep inside a dangerous Thai cave, Vernon Unsworth will now spend the rest of his life with the asterisk of pedophilia attached to his name as the direct result of a public relations campaign of false, heinous accusations by Elon Musk, a thin-skinned billionaire who is obsessed with his public image and who has a history of vindictively and intentionally ignoring truth to maintain that PR-created image. Musk started his public campaign to falsely destroy Unsworth on Twitter by describing him as "pedo guy," conveying that Unsworth is a pedophile. Musk then shifted gears to the mainstream media by falsely stating that Unsworth is a "child rapist" with a 12-year-old child bride.
...............
The evidence unquestionably establishes that Musk's heinous accusations against Unsworth are false, but Musk remains unwilling to admit it.
Putting aside Musk's reprehensible behavior toward Unsworth, what should be more troubling to Tesla investors is what can be inferred from the fact that this case wasn't settled long ago. It was certainly foreseeable that it would be an absolute disaster for Musk in light of the undisputed facts – not to mention Musk's own admission that "I'm a f**king idiot" for e-mailing a BuzzFeed reporter that Unsworth is a child rapist who married a 12-year-old child bride and "It was still one of the dumbest things I've ever done."
That this case ever reached court, much less continues to drag on, is compelling evidence that Musk is truly disconnected from reality and there's nobody left to tell him when he's going off the deep end.
I've seen this kind of behavior many times in my career among CEOs whose egos and brains run amok – the most recent example being The Whee Company's Adam Neumann – and it almost always ends is disaster for them, their company, and their investors… (The same could be said of political leaders as well, from the dawn of civilization through today…)
The following story was updated to include a statement emailed to ValueWalk from Mr. Musk's attorney:
"This case is nothing but

a

money-grab in which Unsworth has hired an agent and pursued profit, publicity and self-promotion at every turn. The truth of his motivations and actions will come out soon enough." 
Updated on