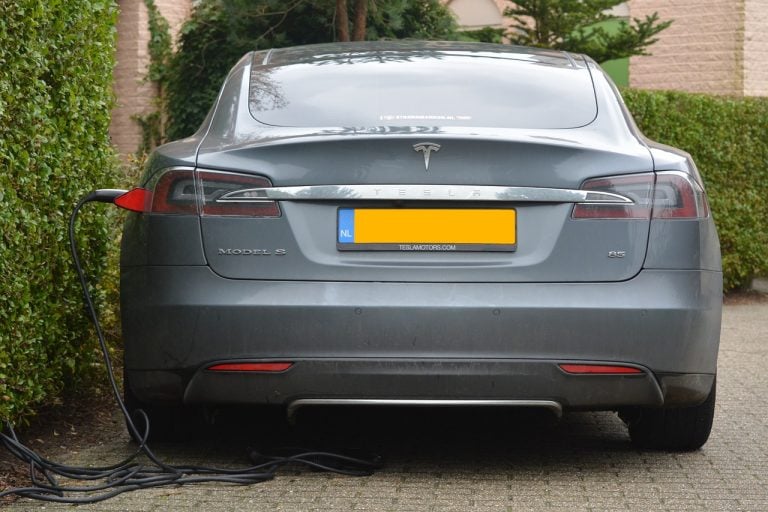 Whitney Tilson's email to investors discussing that he is hiring a junior analyst; Tesla Inc (NASDAQ:TSLA)'s reckless Smart Summon feature; More on Whee: Sex, tequila, and a tiger; WeWork Still Needs Cash; WeWork's junk bonds tumble; Class participation strategy No. 4.
1) As I mentioned in last Thursday's e-mail, I'm looking to hire a junior analyst.
Q2 hedge fund letters, conference, scoops etc
Seth Klarman Describes His Approach In Rare Harvard Interview
In a rare interview with Harvard Business School that was published online earlier this month, (it has since been taken down) value investor Seth Klarman spoke at length about his investment process, philosophy and the changes value investors have had to overcome during the past decade. Klarman's hedge fund, the Boston-based Baupost has one of Read More
The position is based in Baltimore, Maryland, at the headquarters of my corporate partner, Stansberry Research.
If you have a passion for investing, a nose for cheap stocks, and great writing skills, we want to hear from you! Click here for the job description and information on how to apply.
2) In yet another example of Elon Musk and Tesla's (TSLA) dangerous recklessness, the company released a "smart summon" feature as part of the version 10 software update that went out last week.
With it, Tesla owners can "summon" their cars from a maximum distance of 200 feet using their smartphones. Unfortunately, however, it's not yet ready for primetime. Numerous users are documenting fender benders, and it's only a matter of time before one of these unguided cars hits a person or runs over a baby.
Why would Tesla be so reckless? In part, it's in Musk's DNA. But more important, it allows the company to recognize some of the full self-driving revenue sitting on its balance sheet, in a desperate attempt to report better third-quarter numbers. What a total disgrace! My prediction: Regulators will quickly force Tesla to deactivate this feature.
For more, see this Twitter thread...

And here are some articles about it:
(If you'd like to be added to my Tesla e-mail list – roughly one e-mail per day – simply send a blank e-mail to: tsla-subscribe@mailer.kasecapital.com.)
3) Just when I think I've heard it all about "The Whee Company," another bombshell article drops...
This one by Business Insider really takes the cake! Sex, tequila, and a tiger: Employees inside Adam Neumann's WeWork talk about the non-stop party to attain a $100 billion dream and the messy reality that tanked it. Excerpt:
For Neumann and anyone who worked for him, WeWork was all consuming, a place where the boundary between work and play not only didn't exist, but was fused together.
4) Whee is in big trouble, as this Wall Street Journal article documents: WeWork Still Needs Cash After Pulling IPO. Excerpt:
For years, WeWork's parent company was defined by big spending as it relentlessly pursued rapid growth.
Now, in the aftermath of a botched initial public offering attempt and the ouster of co-founder and chief executive Adam Neumann, it is facing a different reality: It needs to stop bleeding cash.
5) Bondholders see the writing on the wall, as this Bloomberg article notes: Is the WeWork IPO Dead? Junk Investors Start to Think So. Excerpt:
WeWork says it's on an "official pause" from becoming a public company. Its bondholders might be thinking it's something more permanent.
The company's $669 million of junk-rated debt traded at an all-time low of 84.5 cents on the dollar on Monday after it announced it was formally withdrawing the prospectus for its initial public offering. It's the seventh consecutive day that the price of WeWork's bonds has declined, the longest losing streak in more than a year. The yield is close to 12%, more than double the average rate in the Bloomberg Barclays U.S. Corporate High Yield Index.
6) In conclusion, I reiterate the predictions I made two weeks ago – and note that prediction No. 4 has already happened:
Whee never goes public.
As the company tries to reduce its catastrophic $1.6 billion annual burn rate to survive, it ceases growth, lays off huge numbers of employees, and tries to sell assets.
Existing investors, led by SoftBank and wanting to avoid a total wipeout, will throw good money after bad and invest $1 billion or $2 billion in a distressed round that values the company at $5 billion.
As part of the capital raise, investors will demand that Neumann step down and will throw him out.
None of this will make any difference, and the company will file for bankruptcy a year from now.
7) Here's my fourth strategy for winning the class participation game:
4. Don't ask or answer questions.
Air time is precious, so don't waste it asking questions. You can always get the answer later by asking one of your classmates. Even the best question won't impress a professor as much as an insightful piece of analysis. As for answering questions, unless you happen to have already prepared the answer, why would you blurt out an unprepared comment?
Best regards,
Whitney
Updated on