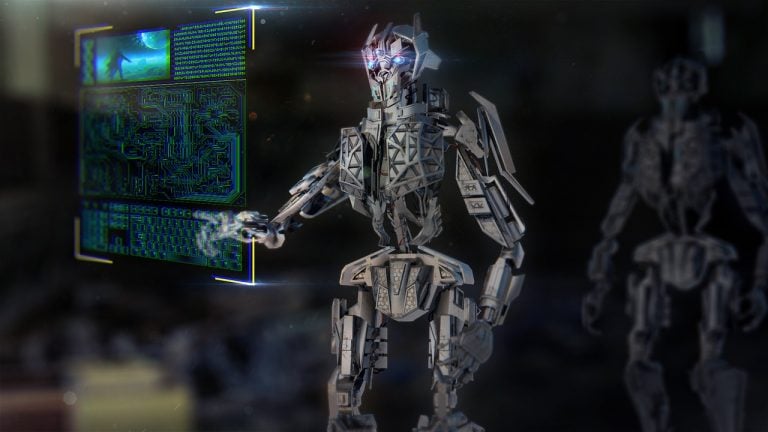 Ever since the concept of Artificial Intelligence emerged, it became one of the most talked-about trends in the world. People see AI as "the new normal" as it has made its way into different work processes in all most all kinds of industries from augmented analytics  to facial surveillance.

Throughout 2018, we saw an incredible surge in platforms, tools, and applications focused on AI-and Machine Learning technologies. Ai and ML started in the internet and software trade, but now, we can also see them in different aspects of manufacturing, agriculture, healthcare, and more.
Q2 hedge fund letters, conference, scoops etc
How A Weakening PE Market Serves As Another Sign Of A Weakening Economy
Amid the turmoil in the public markets and the staggering macroeconomic environment, it should come as no surprise that the private markets are also struggling. In fact, there are some important links between private equity and the current economic environment. A closer look at PE reveals that the industry often serves as a leading indicator Read More
Experts believe that 2019 will be a significant year both for AI and Machine Learning. These technologies provide several applications in the real world that show their hidden value and benefits to consumers.
While these technologies still have a long way to go before we can consider them as mainstream, it's exciting to see these trends emerging. To give you a better idea of what's currently happening, take a look at these top Machine Learning trends of 2019:
Robotic Process Automation and IT Operations
When it comes to machine learning, robotics is one of the most advanced developments we have seen. Some people also feel wary about the rapid advances in robotics. That's probably because of all the popular culture that portrays about robots taking over the world and making millions of people jobless.
In reality, robotics isn't as sinister as believed to be. Our ability to adapt to Machine Learning has caused us to rely heavily on robotic process automation. Nowadays, intelligent robots and drones dominate the world of the technological revolution. We now see the use of robotic process automation in health, manufacturing, and finance processes where tasks become much easier because of robots.
All companies need to create their data within error records, log files, and status reports. However, the processes used for creating this data don't reach the same level as the standards of machine learning.
Sarah Taylor, IT expert from AssignmentMan, a service that provides assignment help has seen this problem arising in her setup. Due to the nature of business her company is in, they soon had to utilize ML for data processing.
She says that companies now choose to utilize machine learning to gather and refine data then come up with smarter business insights, thus, making IT businesses proactive instead of reactive.
Mike Hasson who's also working with a dissertation service has been through a similar situation. He presented his thoughts in bestessays review. He concurs that the algorithms of machine learning support various IT operations to get to the root cause of issues and ensure enhanced services. It has also proved to be very dynamic and highly beneficial in the customer service area by enhancing the troubleshooting rate and providing better solutions to the customer queries.
Transfer Learning
Transfer learning is one of the most popular types of machine learning techniques. In transfer learning, a model gets developed and trained for a specific task. Then it's reused to perform other similar tasks.
For instance, you may train a basic classifier to determine whether images contain palm trees. You can utilize the knowledge the classifier gained during its development for the recognition of other objects like other types of trees.
This particular machine learning technique became hugely popular as is allows for a faster approach to learning, even deep learning. For this technique, you can use models that have been pre-trained from open-sourced networks as your starting point for natural language and computer vision applications.
While it isn't easy for companies to develop and train models that need access to large quantities of computational power and data. Companies that are just starting to take their first steps towards adopting machine learning may find that this can be significantly challenging. In learning how to deal with this challenge, companies can increase productivity.
Augmented Analytics
If data science is a car, then machine learning is its engine. Augmented analytics makes use of automated machine learning to analytics, business intelligence, and data preparation.
It even automates data science, so there is a lesser need for expert analysis. There are three main aspects of data science where you can achieve automated augmented analytics, but this can only happen over a long period of time.
For the first phase, you would mainly use augmented analytics for the preparation of data. As the models of augmented analytics mature, the second phase occurs wherein data scientists who don't require a robust statistical analysis background may help out the analytical models to come up with results.
This eliminates the need for experts in data science. In the final phase, you may require experts - but only minimally. Here, the top executives may interact directly with the system so they can get essential insights to help improve their business operations.
Companies that make use of augmented analytics may have a higher likelihood of moving in the right direction.
Marketing Trends
Often, marketing strategies can either make or break your business. With the rise of technology, the need for effective strategies for digital marketing has increased more than ever. Despite this, a lot of companies still rely on well-known, traditional marketing practices to gain an understanding of their customers and reach out to them.
However, your company's digital marketing team can leverage machine learning and AI- powered techniques and tools to come up with effective strategies. They do this through pattern extraction from existing data and other available data such as what you can get from social media.
We are already seeing a lot of software and marketing tools providers willing to try out machine learning. The providers are already a step ahead because these techniques are truly revolutionary.
Facial Recognition
Each person has a unique face - and this face plays an essential role in how you communicate with others. Facial recognition has recently emerged and it's showing the benefits of future machine learning trends.
Facial recognition is a technology that helps identify people using their patterns or digital images of their facial features. In 2019, we are now seeing a shift in the utilization of this application with reliability and precision.
The Bottom Line on augmented analytics and other hot trends
With all of these incredible trends, 2019 seems to hold a lot of promise in terms of technological innovations. All of the new and exciting developments may start witnessing faster and more precise algorithms for machine learning. As this learning improves, it will open up new opportunities which, in turn, may lead to considerable changes in how we lead our lives and how we run our businesses.
Several tech companies have started optimizing and improving their services and products by utilizing machine learning. This is essential for the analysis and understanding of the data collected by an organization to help empower their businesses. It's also exciting to see how machine learning would impact our lives as human beings overall!
---
Author Bio:
Michael Gorman is a UK based academic writer and editor working with online writing services as a consultant. He's currently working as an essay writer and an essay reviewer for a paper writing website and his latest work is essayshark reviews. In his free time, he plays golf, reads novels and watches TV. You can reach him via Facebook or Twitter.
Updated on