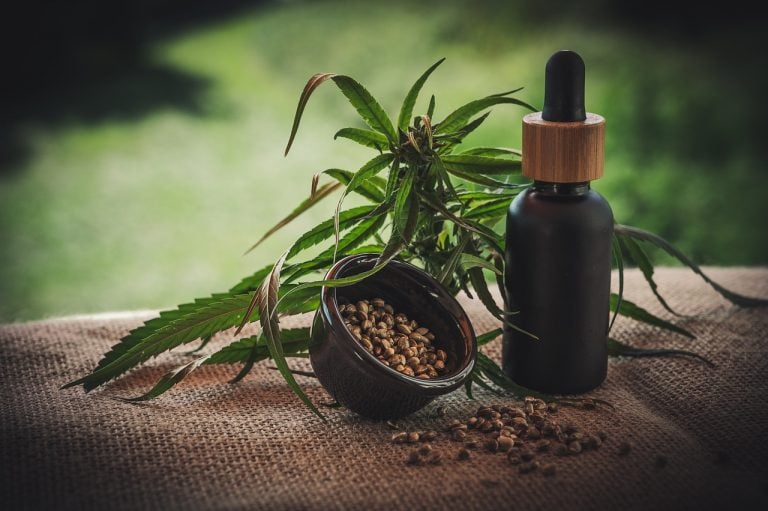 ValueWalk's Q&A session with Anne van Leynseele, a cannabis regulatory and deal attorney who now counsels clients at Zuber Lawler. In this interview, Anne discusses her and her company's background, managing or minimizing risks associated with regulations for a cannabis company, hemp vs THC, lower cost supply chain offerings of hemp outside of the U.S., what the 2018 Farm Bill did for hemp-derived CBD products, the effects and benefits of CBD, the investment opportunities in marijuana, larger cannabis companies are playing a game of acquisition, the bad actors in this industry, the President may make cannabis federally legal, and destroying the cannabis black market.
Can you tell us about your background?
I began my cannabis law practice in Washington State just as the licensed companies were starting. Within 16 months I represented about a quarter of the legal industry in that state and expanded to Oregon, then California, and Maryland. I have seen it all; the good, the bad and the ugly. I remain steadfast in my belief that the bad actors will be closed down and the legal cannabis industry will be safe and put black market weed out of business.
Q3 2019 hedge fund letters, conferences and more
The 3rd Annual 360 Degree Credit Chronometer Report with Joseph Cioffi
ValueWalk's Raul Panganiban interviews Joseph Cioffi, Author of Credit Chronometer and Partner at Davis + Gilbert where he is Chair of the Insolvency, Creditor's Rights & Financial Products Practice Group. In the interview, we discuss the findings of the 3rd Annual report. Q2 2021 hedge fund letters, conferences and more The following is a computer Read More
What does your firm do?
Specific to cannabis, Zuber Lawler handles all aspects of transactional legal needs from start-up to exit strategy, and litigation skills specific to cannabis industry standards.
How can firms navigate the different federal and state laws regarding marijuana products?
There are legitimate pathways to accomplish most entrepreneur's goals for their cannabis company, but it takes a seasoned lawyer to know the nuances of finding the correct way to structure the company and to manage or minimize risks.
Why are hemp-derived CBD products so much more hot than weed?
It is trending right now, like kale or the keto diet. In time the massive influx of brands will settle out. With the changes to hemp's status on a federal level, people assumed that this meant an easier avenue to get rich quick rather than navigate the highly regulated THC market place.
There has been little to no enforcement as to CBD products, which can be found on almost any store shelf. The availability and trusted sources for purchase of CBD infused products has given this industry a patina of legitimacy that cannot be substantiated. We are all waiting for the FDA to take control and for all federal agencies to support the necessary research to make the supply safe and consistent.
How big are barriers to entry cant anyone by land and start growing hemp?
The cost and limited processing resources.
Is hemp hot outside the US?
Yes, I recently spoke in Birmingham England at a large European Hemp and CBD trade show. Europe recognizes that it will not be the long term growing resource and it needs to work with other countries to obtain the oils and isolates to create infused products. Each country seems to have a different level of tolerance for current CBD products and several have emerged as pipelines for importing products created in the United States and other countries.
As for hemp cultivation, there are many countries which are already powerhouses for agriculture due to lower labor costs. Many agricultural companies are clamoring to create or convert fields to hemp in order to meet the foreseeable demand. It remains to be seen if the United States' history of growing quality hemp will win out over these lower cost supply chain offerings.
What exactly is CBD and what is the investment picture in that industry?
Cannabidiol (CBD) is a phytocannabinoid discovered in 1940; it is one of 113 identified cannabinoids in cannabis plants and accounts for up to 40% of the plant's extract. The
Agricultural Improvement Act of 2018 (also known as the 2018 Farm Bill), which removed hemp as a Schedule I substance and reclassified it as an "agricultural commodity." CBD is defined as cannabis containing less than 0.3% of THC by dry weight and can now be cultivated under state programs by licensed growers. The Farm Bill also removed restrictions on the sale,
transportation, and possession of hemp-derived CBD products and allowed for the transportation of hemp-derived CBD products across state lines as long as the products follow definition defined above.
Does CBD get you "high"? Is it being hyped by some unscrupulous operators?
Because of the prohibitions on cannabis research in the United States, the full effects and benefits of CBD are still to be determined.
There are a few marijuana public companies - however its a young industry is most of the action in the venture capital space?
As with any new industry, the investment opportunities range from friends and family loans to complex trans-national RTOs and IPOs. Canada's federal legality has allowed it to lead the way of formalizing public offerings.
Do you have an opinion on any big public ones like Aphria?
I think these larger companies are playing a game of acquisition to inflate their stock, similar to the dot com bubble there will be a day of reckoning when that strategy has to be accounted for and the profits need to carry the stock value.
Are the big alcohol, pharma or Tobacco companies making gains in this new industry?
I am not aware of any specifics outside of what is reported in the news, but it is an obvious strategy that I am certain will be exercised at some point. At that time, it will be interesting to see if the cannabis industry will go for big money or remain true to the values of the plant.
Every time there is a new gold rush a lot of unscrupulous people get involved - this appears to be the case with marijuana/hemp/CBD- how do investors avoid getting involved with questionable companies?
The cannabis industry is controlled by reformed or reforming outlaws, what else would one expect? Every aspect of the new industry has dirty players, growers, manufacturers, distributors, and retailers, not to mention lawyers, accountants, and consultants. It is easy to win when you do not follow the rules. The only thing the industry can do is to continue to remain vigilant in outing and removing the bad actors from the industry until only the compliant companies are left.
What do you foresee in the future for the Weed industry in America?
I envision that similar to same sex marriage, a President will stand in the Rose Garden and say, "Cannabis is no longer a schedule drug and is federally legal, but we leave the regulation of the industry to each state." No one can predict when this might happen, but with each incremental change in the industry we see the good actors having an easier time surviving.
If you were President what would you do about Marijuana and related substances?
I would deschedule cannabis and continue to allow each state to create a regulatory scheme that supports the destruction of the black market, taxes it to the benefit of that state, and keeps the legal weed safe and only accessible to adults.