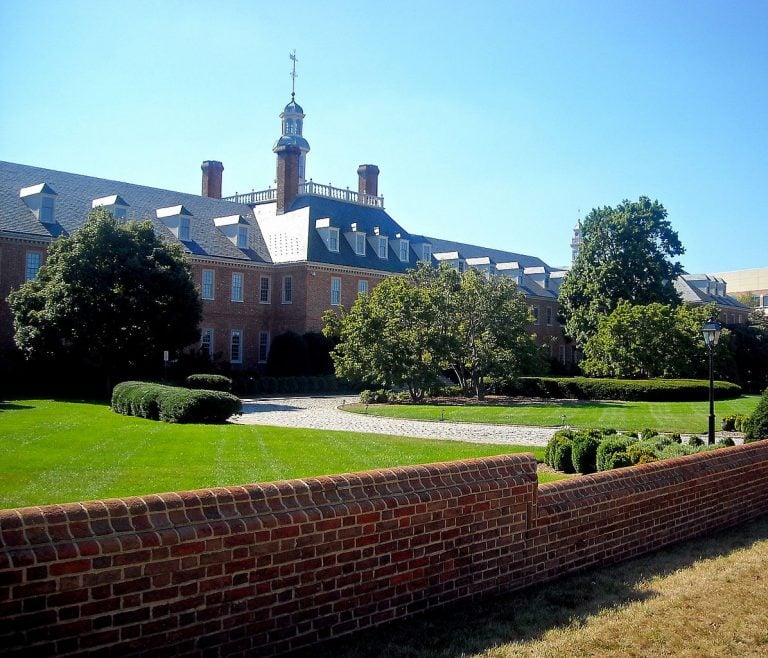 Whitney Tilson's email to investors discussing the breaking news on the GSEs; Three best pot stocks; Why the dismal performance of super-unicorns will sink the We Company's IPO; More on We.

1) Treasury Secretary Steve Mnuchin is moving faster than I could have imagined to recapitalize and release from conservatorship mortgage giants Fannie Mae (FNMA) and Freddie Mac (FMCC).
Q2 hedge fund letters, conference, scoops etc
[Exclusive] ExodusPoint Is In The Green YTD Led By Rates And EM/ Macro Strategies
The ExodusPoint Partners International Fund returned 0.36% for May, bringing its year-to-date return to 3.31% in a year that's been particularly challenging for most hedge funds, pushing many into the red. Macroeconomic factors continued to weigh on the market, resulting in significant intra-month volatility for May, although risk assets generally ended the month flat. Macro Read More
Just this morning on CNBC, when asked about negotiations to end the "net worth sweep," he said (emphasis added):
That's something that the FHFA (Federal Housing Finance Agency) and we are working on. We are actively negotiating an amendment, and I think our objective is to try to get it done by the end of the month.
2) One of my readers recently asked me which pot stock I recommend...
I knew enough to warn my readers (here and here) about the silly, overpriced dreck like Tilray (TLRY) at the top of the bubble a year ago. (Sure enough, it's down 90% since then, exactly as I predicted.) But I'm not an expert on the sector... so I turned to my friend at Stansberry Research, Tom Carroll, who writes the Cannabis Capitalist newsletter.
Tom spent 17 years as an analyst and managing director at Legg Mason and Stifel Financial. His background as both an award-winning stock picker and his profound knowledge of the health care market make him well-qualified to analyze the cannabis industry and find undiscovered gems.
Here's what he sent me:
My three favorite stocks in the sector right now are:
Charlotte's Web (TSX: CWEB): It's the leader in CBD products, with a five-year lead on everyone else. It has strong brand recognition and great intellectual property on its seeds and strains. And it has far less regulatory uncertainty than most other companies. I think this is a "must own" in the sector.
Green Thumb Industries (CNSX: GTII): It's a vertically integrated U.S. player that's very prudent with capital and is growing intelligently with a healthy mix of organic license award wins and acquisitions.
Trulieve (CNSX: TRUL): It's the dominant cannabis company in Florida, which has a robust, limited-license medical cannabis program and a population that is rapidly adopting medicinal cannabis solutions. It recently started venturing into more states and is one of the few companies turning a real profit. Also, I think it's a strong candidate to be acquired – probably one of the first to get snapped up in the coming wave of consolidation.
Though these three companies trade on Canadian exchanges, they don't actually do any business in Canada. In fact, Tom isn't a fan of the companies that operate in Canada in general. Here's why...
I'm still not a fan of the Canadian or international-focused cannabis companies, though I'm intrigued by Canopy Growth (NYSE: CGC). It remains CEO-less after the board ousted former CEO (and stock promoter) Bruce Linton.
It's a collection of assets that doesn't seem to have a good strategic direction. That said, the stock has pulled back a lot – it's been nearly cut in half in the last four and a half months.
It gets a lot of attention because spirit-maker Constellation Brands (STZ) has invested $4 billion in it, and because it trades on the New York Stock Exchange. As cannabis stocks gain traction again, it will likely see some momentum.
Thank you, Tom! If you're interested in learning more about and subscribing to his Cannabis Capitalist newsletter, click here.
3) My colleague Enrique Abeyta and I published an article on Yahoo Finance yesterday, sharing our bearish view of the We Company and other unicorns. (The article should sound familiar to regular Empire Financial Daily readers, as we discussed the topic in last Thursday's e-mail.) Read it here: Why the dismal performance of super-unicorns will sink the We Company's IPO. Excerpt:
All but one of them – Pinterest – are down from their closing price on the first day of trading... And four of them are down more than 35%!
This dismal performance certainly reinforces our view that there was a bubble among unicorn stocks, especially the biggest ones, that is now bursting in a slow and painful way. We would avoid every one of these stocks like a plague – in fact, they are all good shorts, especially Uber....
4) More on the slowly unfolding, endlessly fascinating train wreck that is We (gosh I had fun writing that!):
A spot-on tweet by Collaborative Fund partner Morgan Housel:
WeWork has to raise money to fund growth, but hard to see how they can even do that in private markets without a huge valuation cut given the response to the potential IPO. Then common shareholders (employees) get crushed by preferreds, and hype unwinds. Ugly.

— Morgan Housel (@morganhousel) September 11, 2019
WeWork's competitors aren't standing still – and, unlike WeWork, have vast access to low-cost capital, long relationships with clients, robust infrastructure, etc. WeWork is not in any way analogous to Airbnb, Uber, or Lyft, disrupting their industries with fundamentally different business models.All WeWork is doing is a big carry trade on long-term versus short-term lease liabilities. The last few years have been a perfect environment for this kind of trade – yet WeWork still can't make any money! And it's easy to replicate... The reason others don't do it is that this mismatch is very risky and will lead to a blow up in a recession: WeWork's Latest Threat: Old-School Landlords Trying to Copy WeWork. Excerpt:
The moves raise two big uncertainties in the real-estate world, critical to investors and tenants alike: Whether large office-building owners can forestall an Uber-like undermining of their business – and whether the flexible-space, co-working startups can outflank a well-funded counterattack.
First, WeWork hit London. Then, Boston. Then, Toronto.
Over the past six days, WeWork executives have raced from city to city in an attempt to win over increasingly skeptical investors.
Lastly, this cracked me up:
BREAKING: WeWork Founder Adam Neumann To Become Herbalife Distributor As Fortune Plunges - BBG pic.twitter.com/Nymmw9NOKe

— Rudy Havenstein, Subtle Fed Critic (@RudyHavenstein) September 11, 2019
Best regards,
Whitney
Updated on