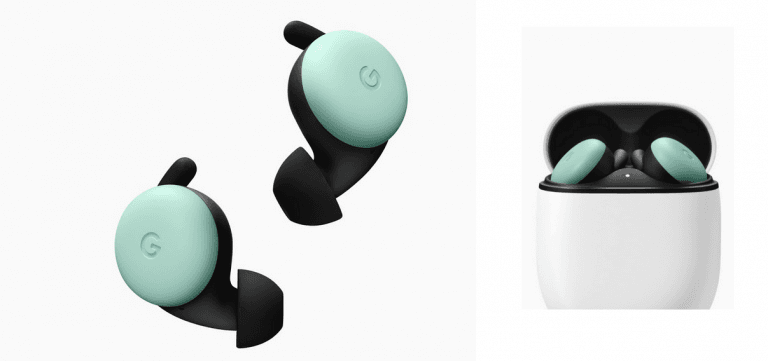 Google revealed the Pixel Buds 2 during its event on Tuesday, so now it's time to cue the comparisons. A look at the Google Pixel Buds 2 vs the Apple AirPods reveals similar devices, although there are a few differences.
Google Pixel Buds 2 vs Apple AirPods: Battery life and price
Perhaps the most important feature to consider is battery life, and the Google Pixel Buds 2 and Apple AirPods are the same in this respect. Both of them offer about five hours of battery life, and both come with a charging case that holds enough charge for over 24 hours of battery life.
Another important factor when considering any product is the price. As would be expected, Apple's offering is more expensive at $200, while the Pixel Buds 2 will sell for $180 when they become available. If you are already a huge Apple fan, $20 probably doesn't seem like much, although Google did add some features that might tempt people away from the AirPods.
Brook Asset Management had a strong first quarter, is shorting This US education stock [Exclusive]
Brook Asset Management was up 7.27% for the first quarter, compared to the MSCI GBT TR Net World Index, which returned 3.96%. For March, the fund was up 1.1%. Q1 2021 hedge fund letters, conferences and more In his March letter to investors, which was reviewed by ValueWalk, James Hanbury of Brook said returns during Read More
Apple's current AirPods model is available now, but if you want a pair of Pixel Buds 2, you'll have to wait. Google does have a waiting list going if you want to sign up, but the earbuds won't be available until spring. Thus, it will be difficult to get a true sense of the battle between the Google Pixel Buds 2 vs the Apple AirPods before Google's new offering becomes available.
Design
Aside from the battery life, there are quite a few differences between the Google Pixel Buds 2 vs the Apple AirPods. The most obvious difference is the design. Google has managed to pack all of its extra features into a much smaller form factor in the Pixel Buds 2. They look like small, circular objects, compared to the AirPods' stick-like shape.
Also on the design front, Google is offering more colors than Apple. The Pixel Buds 2 are available in Oh So Orange, Clearly White, Quite Mint and Almost Black, while the AirPods are available in white.
Google has also packed some extra features in the Pixel Buds 2, which now offer water resistance, unlike the AirPods. However, they still lack noise cancellation, as do the AirPods, although Apple has long been rumored to be working on noise cancellation. The Pixel Buds 2 also offer support for long-range Bluetooth spanning three rooms indoors or a full football field outdoors.
Ease of use
Apple and Google have both taken steps to make their earbuds easy to use. However, given that the Pixel Buds 2 are newer than the current AirPods, it makes sense that they offer more features. One nice thing about the new Pixel Buds is the capability of detecting ambient noise levels and then automatically adjusting the volume. Users can also say "Hey, Google" to use the Assistant and access other features, such as live language translation. The company has promised to add more artificial intelligence features in the near future as well.
Apple's AirPods also feature "Hey, Siri" functionality and are easily paired with a phone or other device by touching them together. The Pixel Buds 2 pair with devices in a similar manner.