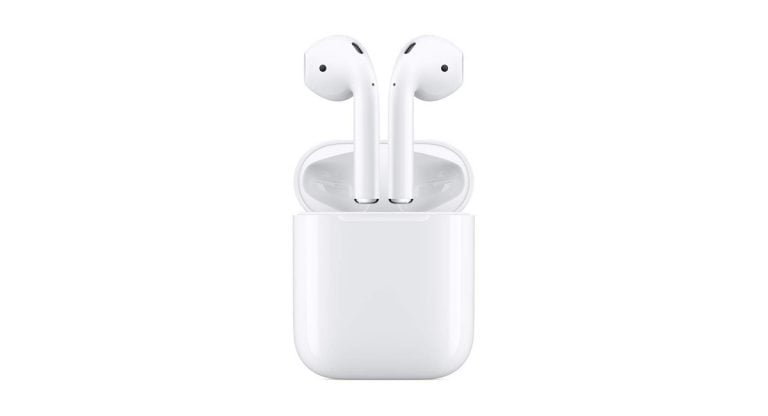 We've heard rumors that Apple is adding noise cancellation to the AirPods for years, but now a possible AirPods 3 leak suggests a model with the feature could be released very soon. An image spotted in iOS 13.2 offers a sneak peek at what the next version of Apple's AirPods could look like.
AirPods 3 leak in iOS 13.2
9to5Mac spotted the image in iOS 13.2, and it came with some other interesting tidbits that suggest the AirPods 3 could indeed have noise-cancelling technology. The image looks similar to the in-ear headphones Apple has sold for years, which makes sense because of how the AirPods resemble the EarPods, except without the wires.
Fund Manager Profile: Kris Sidial Of Tail Risk Fund Ambrus Group
A decade ago, no one talked about tail risk hedge funds, which were a minuscule niche of the market. However, today many large investors, including pension funds and other institutions, have mandates that require the inclusion of tail risk protection. In a recent interview with ValueWalk, Kris Sidial of tail risk fund Ambrus Group, a Read More
The icon was uncovered in the accessibility settings in iOS 13.2, which suggests that the AirPods 3 could even work like hearing aids like the current AirPods. One other tidbit that was seen in iOS 13.2 was a number of different listening modes, including with or without noise cancellation, which 9to5Mac said is called "focus mode" in iOS. The AirPods 3 leak suggests the model code will be B298.
Apple is expected to hold another product launch event later this month, and it could reveal the AirPods 3 during the event.
Other rumors
Interestingly, the image uncovered in the AirPods 3 leak looks a lot like a photo that was posted on SlashLeaks last month. The person who posted it claimed that the image showed the upcoming AirPods 3.
We also heard earlier this year that the next AirPods version will also feature water resistance, a rumor that's been circulating for over a year. The current models do not offer any kind of IP rating for water resistance. In fact, a rumor featuring both noise cancellation and water resistance was shared by Bloomberg, and it corroborated an even earlier report form DigiTimes which claimed the AirPods 3 would be released toward the end of this year and feature noise cancellation.
It is worth noting that Apple did already refresh the AirPods with the second version earlier this year. However, with the addition of major features like noise cancellation and water resistance, it might make sense to launch the next version in time for the holidays instead of waiting.