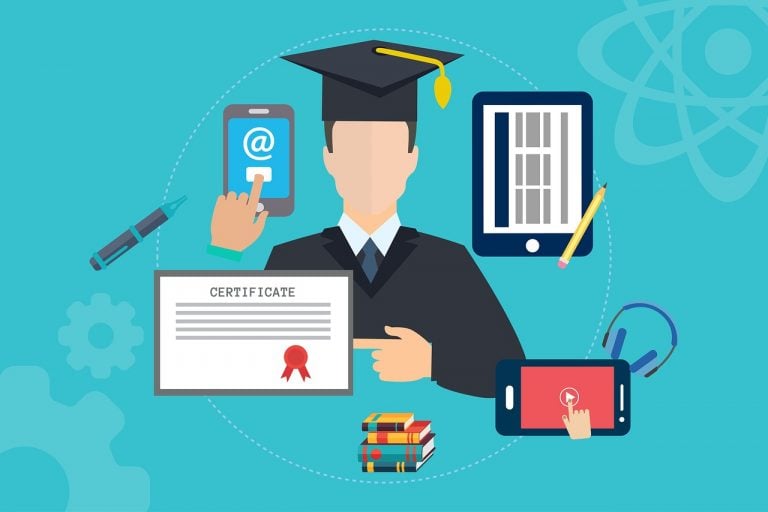 One of the biggest things about e-learning courses online is that the internet removes any geographical barriers for people to access these from anywhere. Another important thing, which many may have noticed is that the top e-learning platforms also eradicate any communication barriers which people with disabilities may face in real-world learning. Online courses enable all kinds of people to use the content comfortably from anywhere.
To achieve this goal, the e-learning content developers should design the course by keeping the requirements of all kinds of people in mind, including those who live with disabilities. You should ensure that the course is accessible to everyone irrespective of any visual, auditory, motion, or other types of barriers. You should make an e-learning course fully 508 compliant by following the accessibility guidelines put forth by the Section 508 amendment of the Workforce Rehabilitation Act.
Q2 hedge fund letters, conference, scoops etc
Khrom Capital killed it during the first quarter, continuing its strong track record; here are their favorite stocks
Khrom Capital was up 32.5% gross and 24.5% net for the first quarter, outperforming the Russell 2000's 21.2% gain and the S&P 500's 6.2% increase. The fund has an annualized return of 21.6% gross and 16.5% net since inception. The total gross return since inception is 1,194%. Q1 2021 hedge fund letters, conferences and more Read More
If all types of learners cannot access the materials in your e-learning courses, then you are missing one of the major objectives of online training. An ideal e-Learning program will be accessible to all kinds of people with a diversified range of abilities in terms of hearing, sight, movement, and cognitive abilities.
So, how to check if your e-learning course is 508 compliant? Here we will look at these accessible? Take a look at this checklist to audit whether your course is compliant or not.
The concept of e-learning accessibility
Accessibility is the concept of designing websites and content by ensuring comfortable access for users with disabilities too. Technically speaking, it is not about designing content for the disabled, but designing it for everyone. Now, with the mandates as per Americans with Disabilities Act and Section 508 of the Accessibility Act, accessibility compliance is also a legal requirement.
As of late, there are two key areas covered by accessibility as:
How the users with disabilities may access the electronic content, and
How the website owners may enable files and website pages to work with assistive devices which the disabled people use.
As per statistics, almost 15% of the global population suffer from some sort of disabilities. So, while designing for the web platform, one should consider all sorts of accessibility issues users may face and adopt ways to overcome it. The common barriers in terms of accessibility compliance include, but not limited to:
Visual accessibility barriers as color blindness, contrast intolerance, impaired vision, complete vision loss, etc.
Motor-neuron or mobility-related as use of a wheelchair, unable to control mouse, etc.
Auditory difficulties, including partial hearing loss, complete hearing loss, etc.
Seizures like photosensitive epilepsy or learning disabilities or dyslexia etc.
While developing content, one should also try to maximize ease of use for people with compromised abilities to make it 508 compliant. It should also cover temporary disabilities also which people may face while in mobile or stressful situations. By making the design to cover all ability levels, we can comfortably produce a content output which can be used and enjoyed by everyone.
508 compliance checklist
Are all visual parts accessible?
To ensure this compliance, you must ensure that you provide alt text for all images, video, and audio content. The alternative text makes sure that the images on your content are accessible to the blind too who may take the support of screen readers which read out the alt text for images. Next, you must also consider the color contrast between the text and the background and also the font size and style.
Are all the audio parts made accessible?
You should provide text transcript for video and audio learning materials. Having this will make things easier for those who have hearing problems to learn the story. You must include descriptive captions to video and audio files too, which will help users to spot the content easily. Proper closed captioning will let the learners read the audio part.
Is the keyboard input made accessible?
As an important element of accessibility, you should make sure that all your website features and content are accessible through keyboard. Giving the option of full keyboard control of your e-learning course content ensure access to those who can't use a mouse. You should also ensure compliance to use the assistive technologies which mimic a keyboard like speed input etc.
Are all authoring tools support accessibility?
You must select authoring tools supporting accessibility. Doing this will make it easier for the developers to make the entire e-learning course content accessible to all learners, irrespective of varying abilities.
Do you incorporate user testing during development?
Incorporating user testing during the development process is an easy way to ensure accessibility. You may get frequent feedback while developing the e-learning course, which will let you fix the existing flaws and avoid similar mistakes in ongoing development. This approach to e-learning course development will help save your valuable time and also plan the steps correctly to avoid any potential issues.
Some other primary areas of considerations are as below:
Beware of the animations on your content which flash or illuminates. Section 508 accessibility compliance guidelines also call for nothing which flashes more than three times in a second.
Ensure that all the page titles, headings for various sections, and the internal and external links are made clear with descriptions. Any such links which instruct only to "click here" is considered as unclear in terms of conformity to accessibility.
If you put an input form on the page, then ensure that the instructions and tags are made clear. Ensure that a form is easily readable and interpretable for the screen readers. The label fields must give descriptions to the screen readers using tags. If you use any supported system for form creation, then most of such forms are made accessible by default on following standard practice.
If there are a lot of scripts on your page or contains many programmatic objects, then these may not be supported for different accessibility tools and programs. So, your best-designed pages may not be simply accessible if this isn't taken care of. Such elements to conform accessibility include the sliders, flyers, moving graphics, embedded tickers, interactive games, etc.
While thinking of accessibility compliance, you may consider the support of a good remediation service who can do a comprehensive analysis of your content for noncompliance issues and then devise a plan to make it 508 compliant.