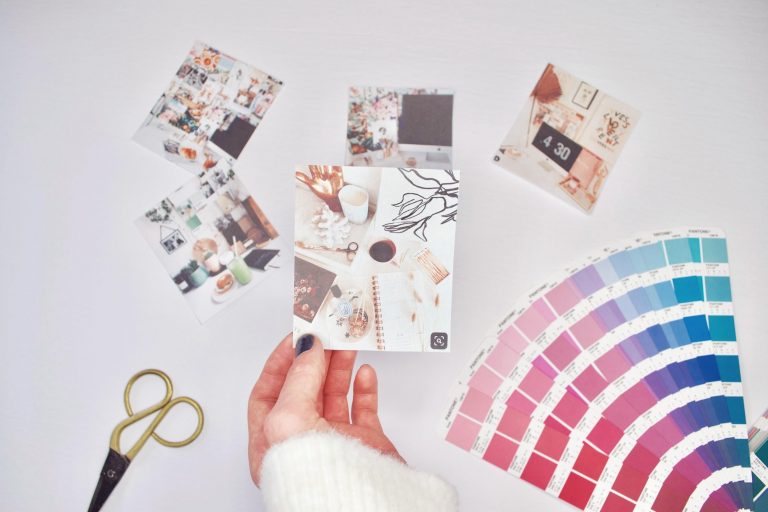 Planning your 2020 UGC Campaigns
Content marketing will continue to be an invaluable element of every organization's marketing strategy in 2020. And based on predictions from the International Data Corporation, consumers will surpass marketers in terms of content creation by 2020.
This is why it's important to spend quality time planning your user-generated content (UGC) campaigns for the upcoming year.
Alluvial Fund May 2021 Performance Update
Alluvial Fund performance update for the month ended May 2021. Q1 2021 hedge fund letters, conferences and more Dear Partners and Colleagues, Alluvial Fund, LP returned 5.4% in May, compared to 0.2% for the Russell 2000 and 1.0% for the MSCI World Small+MicroCap . . . SORRY! This content is exclusively for paying members. SIGN UP Read More
Q3 2019 hedge fund letters, conferences and more
UGC drives real-time engagement with both brand ambassadors and potential customers. Created by a product's end-user, successful brands are already sharing UGC on their own social media accounts, websites, and other marketing channels, with Instagram as the primary platform for UGC.
Millennials detest the idea of being sold to, which makes brands more motivated than ever to give influencers and followers that millennials trust the marketing firepower. When users create and share posts that feature your brand, this exposes your products and services to a new audience.
By giving your consumer motivation and incentive to contribute content, authenticity is promoted and conversion is improved. You can even share that content with your own audience, and in the process you will validate your credibility.
The following tips will help you join the ranks of those savvy brands that are using influencers, hashtags, and other smart social media tools to generate excitement among followers and customers who will purchase and promote your products:
The Top 20 Things to Remember When Planning Your 2020 UGC Campaigns
1. Set content standards.

To establish a clean brand image from the start, set a standard for content that supports and advances your brand's values. Then balance that content with branding. UGC viewers will apply their perception of the content to your company's channel or platform.
2. Establish key campaign objectives.

To ensure campaign direction and attract on-point content that best compliments your brand, establish key campaign objectives. Need to get the creative juices flowing about your marketing strategy? Consider any new service you might be launching, new additions to a menu or product line, or what your social content might currently be missing.
3. Communicate your content's purpose.

To get what you need from creators, be certain of where your content will be used and communicate this to them. This enables creators to produce the most effective pics and clips.
Decide whether you will use this content on EDMs, blogs and websites, or other digital channels. Determine whether you will be showcasing the content in print as well. And remember that to achieve the best results and attract ideal submissions, creators require as much detail as possible.
4. Provide clear creative direction.
Create a brief that leaves no question about the type of content you want to receive. Think about the specific way that you want a product featured when developing a brief. Establish the specific style you are after, and consider any specific format you might be after.
To inspire creators, develop a thorough mood board with images that accurately represent your brand. Creators will be better equipped to visualize a concept and produce dynamic, on-brand content if your creative direction is clear.
5. Make video the center of your UGC campaign.
WebPurify has seen a major rise in video UGC campaigns, and social media videos will continue to evolve to include live video in 2020. Be aware that video campaigns are more complicated to moderate.
You only have to review one frame for an image campaign, but will need to review up to 30 frames per second for video. Complications considered, be ready to move beyond image-based campaigns to keep up with your competition.
6. Protect your brand from damaging content.
Scan UGC for images, text, or video in violation of your brand's values such as profanity, racism, and nudity. If these elements slip through the cracks, your upcoming UGC campaign could actually impact your brand in a big, bad way.
7. Catch what the computers don't.
To check for damaging content, don't rely on AI-based moderation alone. To catch what the computers are missing, it is to your advantage to partner with a real, live human team experienced in UGC moderation to fill in the gaps and catch what AI simply can't.
8. Analyze a campaign's worth.

Analyzing the risks of opening up a creative idea to the Internet is imperative. A campaign may be worth it if the UGC you receive creates brand desire, showcases brand loyalty, inspires further loyalty, and builds a library of content to be used on social media. The campaign may NOT be worth the risk if the content your receive is upsetting for viewers.
On that note…
9. Avoid crowdsourced image moderation of submissions.
Crowdsourcing involves sourcing labor from a large online group of unaccountable, untrained moderators.
Crowdsourcing for moderation puts your online business or organization at risk. Risks include image theft, images that violate your users' privacy or are sexually-explicit or profane slipping through, as well as competitor brands ending up on your website.
To ensure that your company's brand and reputation are protected, consider recruiting a professional image moderation service instead of crowdsourcing for image moderation.
10. Think local.

National marketing strategies are no longer strong enough to retain customer turnover, so in 2020 you'll have to think local. Instagram has begun to implement location pages to make it product searches easier.
That means that if you have a restaurant in five different cities, each one should have its own social media account. When you create and use local brand social media pages, you give customers the chance to connect with your brand on a personal level.
11. Team up with influencers.
To really get personal, team up with brand influencers! About 22% of young adults from 18–34 years old have made purchases after seeing recommendations from brand influencers online, and influencer marketing is continuing to grow.
When an influencer shares a product on social media, it doesn't feel like advertising. It feels like a personal connection with a real human being!
12 Promote hashtags, but get permission.
A branded hashtag is a great way to collect UGC. Even when a post includes your hashtag, always ask permission to use the related content. It is possible that your branded hashtag is being used by people who don't know that it's tied to your UGC campaign.
A simple comment can assure that a user is also a brand advocate:
"We love this photo! We'd like to use it on our social channels and website, and give you credit. Reply #UGC2020 if you agree!"
Avoid ill-will and don't reshare the content until you have received consent from the user.
13. Take hashtags to the next level.
Consider the success of creative campaigns where Instagram users compete to be the next brand beauty or fitness vlogger by telling their story via the branded hashtag. Other effective campaigns can include a branded hashtag tying your product to a specific event.
GU Energy Labs recently used this approach at the Ironman World Championships in Hawaii, implementing #GUloha and watching it take on a life of its own as athletes used the hashtag in their own social media posts. Launch your own hashtag-driven campaign, but not until you've established a few guidelines…
14. Set clear contest rules.

Have explicit rules for any contests that you run. Be clear about FTC guidelines and submission rules, and what content is not allowed. This will keep applicants from being surprised or frustrated that their content wasn't considered or published.
15. Launch a text-free UGC campaign.
To avoid confusion about what text is or is not appropriate, launch a text-free UGC campaign. Moderating text is time-consuming but necessary, unless you skip it and create a "No text in submitted images!" guideline for any brand advocates submitting content. If you make the presence of text criteria for content rejection, you'll save yourself the hassle of scanning text.
16. Use customer photos and follower feedback

Customers prefer to see products in a relatable setting rather than on a boring background. User generated photos allow brands to display their products in the real-world.
Just be sure to show your gratitude to users that contribute. A comment on social media, reshare, or retweet will assure your audience that you notice and appreciate them… and perpetuate loyalty!
17. Encourage resharing by being selective.
When deciding on UGC to share, pass up content containing personal information in favor of unique photos and engaging videos that viewers connect with and want to reshare. To encourage further resharing, include "Tag someone who would love this spot" or similar wording in relevant social media posts.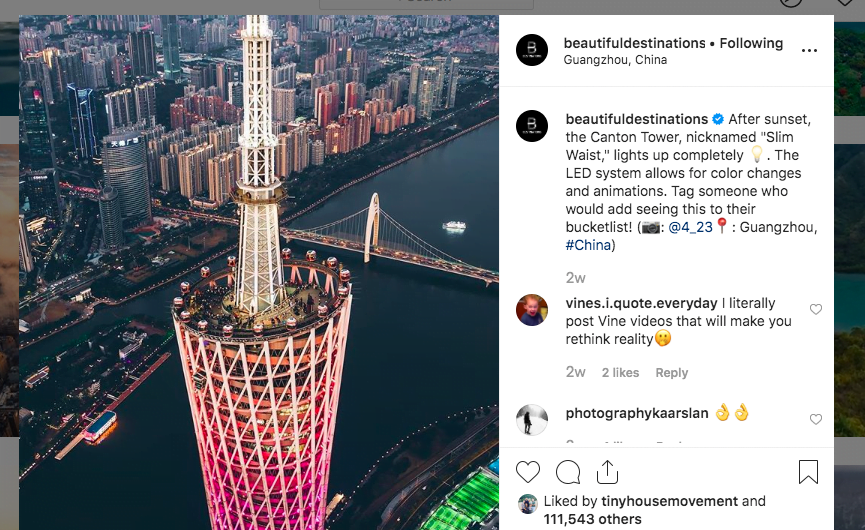 18. Don't forget who your intended viewer is.
And keep in mind what will be inspiring them in the new year. In addition to remembering who your intended audience is, it's equally as important to consider what might be offensive to them. Which brings us to…
19. Be politically aware.

Have a plan for moderating submissions as we head into the election year. UGC submission rules should state that overtly political content will not be accepted. And when in doubt, leave it out (the UGC that was submitted, that is)!
20. Reanalyze.
And finally, when planning your next UGC campaign, remember that you developed a UGC strategy to create trust, drive purchasing decisions, and promote authenticity. If an aspect of your campaign planning doesn't accomplish one or all of these, it may be time to reanalyze.
The increase of visual-based content has been monumental, and will only continue in 2020. With this in mind, it's time to stop throwing money away on paid and native advertising.
Armed with these tips for a successful UGC campaign, you can leverage user generated content to expose your brand to new audiences, and generate excitement among existing followers and customers.
---
ABOUT THE AUTHOR
Joshua Buxbaum is the Co-Founder and Sales Director at WebPurify and oversees client relations, ensuring the best moderation solution based on each individual client's needs.