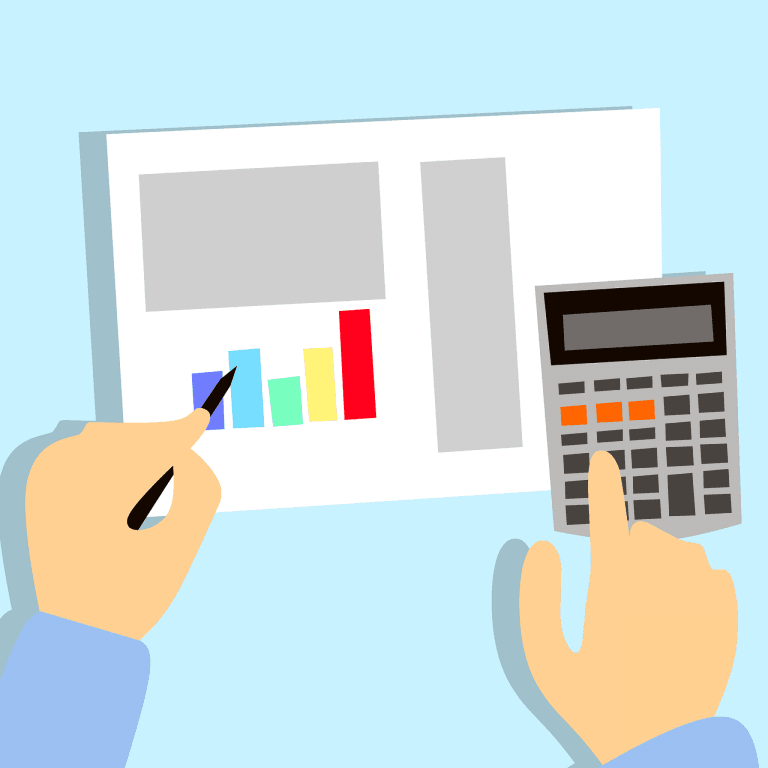 Robo-advisors are digital platforms that use algorithm-based financial planning to collect information, establish the risk profile, and recommend suitable financial instruments to clients. In the past decade, robo-advisors have evolved and now they can handle complex tasks such as retirement planning, budget planning, tax-loss harvesting, and investment selection. These machine learning algorithms can analyze huge amounts of data and ultimately reduce the cost of service.
One robot is, of course, able to perform a job that previously required the effort of thousands of people. It is clear why robo-advisors are gaining traction on the market. But how much exactly will they have in assets under management over the next few years?  For example, Wealthsimple, the leading robo advisor in Canada, currently manages $4 billion in assets for over 120,000 clients from all over the world.
Q2 hedge fund letters, conference, scoops etc
Lessons From Charlie Munger's Partnership
Charlie Munger, Warren Buffett's right-hand man today, is an accomplished investor in his own right. Just like Buffett, Munger had his own investment partnership (he was convinced to go into investing by Buffett, leaving behind a career in law) before coming to Berkshire Hathaway.  However, unlike Buffett who followed a deep value investing strategy as Read More
How much are financial assets expected to touch by 2020?
Back in December 2014, Corporate Insight estimates robo-advisory was managing assets worth $19 billion, 21% more than in July the same year.  Deloitte analysis reveals that the market for robo-advisors in the United States was approximately $100 billion at the end of 2016. According to estimations by the European Banking Authority, robo-advisors are expected to manage USD 450 billion by 2020. In fact, the industry has experienced such incredible growth, that by the year 2025 robo-advisory could manage assets worth $5 trillion to $7 trillion in the US alone, estimated by Deloitte. This will account for 10-14% of the entire wealth management market in the US.
German Partnerships
Germany is another country where robo-advisors have come quite far already. Although the first robo-advisory company was founded just four years ago, some of the major banks are showing interest in partnering with these types of firms. For example, Deutsche Bank has partnered up with Fincite, using the platform to provide risk assessment solutions. First, clients take a survey and then the Fincite platform (Robo-advisory 1.0) recommends the most suitable investment solutions. Additionally, online brokers like Consors Bank and DAB Bank have secured a partnership with Ginmon, categorized as a robo-advisor 3.0. Besides providing recommendations to the clients, Ginmon can also reallocate their assets on request.
Millennials and Generation X are becoming the main targets of wealth managers. This new generation shifts also require a shift in the services these companies provide. German investors seem to like digital content and technology, so they also easily trust robo-advisory companies and the promise of low-cost, sophisticated investment solutions. This is one of the main reasons partnership has been already secured in Germany. The largest German robo-advisory platform is Scalable Capital, with assets under management of approximately €125 million.
UK's Largest Firms
Scalable Capital also has a license to operate in the United Kingdom. However, the UK's largest robo-advisor is Nutmeg. The market in the UK is similar to the one in the United States, with firms having the second most advanced robo-advisory capacity in the world. Over the past years, Nutmeg has grown so fast that it now manages £1.7 billion for over 70,000 customers. Clients looking to avail their services have to fill in an online questionnaire and submit it. Then, the robo-advisor will determine how much risk they are willing to take and build a portfolio of financial assets such as bonds, stocks, and other instruments. Moneyfarm, founded in  2011, the same year as Nutmeg, is also steadily growing. They were the first robo-advisor to open a physical shop back in 2016. However, this firm chooses not to disclose the assets they have under management.
The Finnish Non-Existing Market
The Finnish wealth management market is worth more than €100 billion and is dominated by Danske, Nordea and OP Banks. These three banks hold more than 70% of the market shares, so their combined assets are more than 70 billion euros. Most Finnish citizens trust one or two institutions to manage their wealth, so the fact that three players dominate the market is expected, and something the banks pushed for by cross-selling products over a long period.
The Finnish robo-advisory market is practically non-existent. Robo-advisors are trying to penetrate the market and find a place for themselves, focusing on the retail and mass market that doesn't really interest wealth managers due to their low assets. Their main goal is to establish a stable customer base that is interested in cheaper and more transparent investing than what is already available. The problem is they need to grow big enough so they can ensure operations. This might be a difficult task, as no shifts have occurred on the Finnish market during the last 10 years. FinTech robo-advisors will have a hard time disrupting this, especially without brand recognition.
One possible scenario is that old-school wealth managers will decide it's time for a change and partner with a FinTech robo-advisor, or build their own. Partnering with an already existing robo-advisor will be faster than developing their own solution, although they would have the advantage of customizing it according to their needs. The same goes for bigger retail banks: do they buy a FinTech start-up, partner with one or develop it themselves? One thing is sure, robo-advisory is growing fast and all market players have to consider it – nobody can resist its effects.