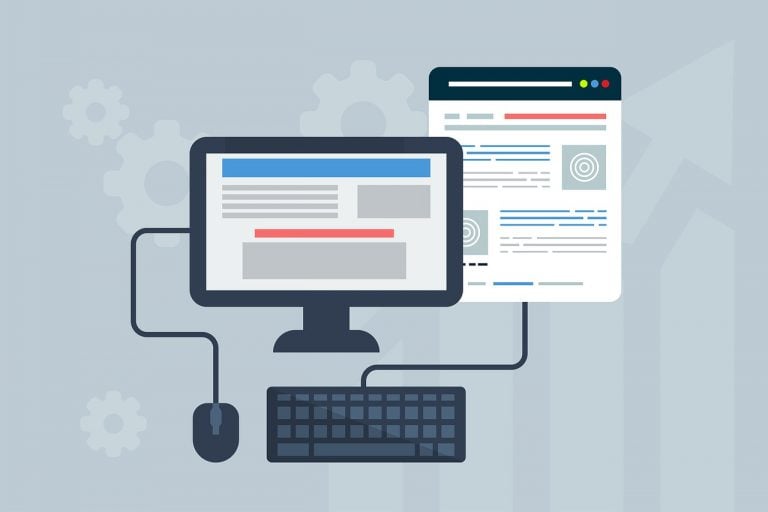 The 2016 Presidential elections were wrought with Russian social media and other influencer campaigns to target the U.S. and other countries in major election cycles.
With the 2020 US Presidential elections on the horizon, Charity Wright, former NSA Chinese espionage expert, and current threat researcher with global threat intelligence firm, IntSights, released a new analysis on Chinese influencer campaigns targeted worldwide.
The analysis covers:
David Einhorn: This NJ Deli With One Location And Little Revenue Is Trading At $100M+ Valuation
In his first-quarter letter to investors of Greenlight Capital, David Einhorn lashed out at regulators. He claimed that the market is "fractured and possibly in the process of breaking completely." Q1 2021 hedge fund letters, conferences and more Einhorn claimed that many market participants and policymakers have effectively succeeded in "defunding the regulators." He pointed Read More
How are governments around the world using social media to influence politics, elections, and how people view them?
The difference between how China and Russia conduct social media/ misinformation campaigns.
How are misinformation campaigns different from American psychological operations of the past?
How is China able to use social media to sway public opinion about what is happening in Hong Kong?
Psychological Operations: Global attempts at Social Disinformation
Social media networks were once comfortable spaces for people to share their lives with family and friends. But today, they are wrought with ever-present cyber threats, ranging from malware to phishing. We eagerly share news that we see on Facebook, Twitter, and Instagram, assuming it is the truth. However, we live in an era where our favorite applications – to which we devote hours each day – are being weaponized against us by governments that wish to influence how we think and behave.
This is called psychological warfare, or psychological operations (PSYOPS). While many people are just now hearing about misinformation campaigns, "fake news", and social media bots, psychological warfare is as old as war itself. Dating back as far as 525 B.C., influence campaigns have been levied by warriors throughout history to instill fear in their enemies and break them down mentally before the physical battle even starts. Modern psychological warfare took root around World War I, when print media and radio broadcasts made the spread of ideas and information even faster and easier.
Today, countries like Russia and China are conducting global psychological operations through social media and internet platforms, where their target audiences are millions of unsuspecting people and their objectives range from rigging presidential elections to changing how people view their governments and laws. Russia and China have very different goals and their psychological operations are conducted with stark differences, varying greatly from how Western militaries use this tactic.
Russia: Divide And Conquor
Russia's Internet Research Agency (IRA) is a state-sponsored operation started in St. Petersburg, Russia in 2013. Their objective is to divide Americans on key political, social, and religious views to weaken national unity and distract lawmakers and citizens from more critical threats. They are an ongoing threat, leveraging popular platforms and social media to influence the thinking and behavior of Americans.
For approximately five years, Russia has waged a propaganda war against American citizens, manipulating social media narratives to influence American culture and politics. One subset of their operations included psychological operations related to the 2016 presidential election. A thorough analysis of the threat reveals that there were three main objectives to achieve voter suppression and influence the 2016 Presidential election:
Create confusion around voting processes
Redirect voters to third-party candidates
Discourage people from voting in the election
The Scope: According to an extensive report on IRA's operation by research firm New Knowledge, the IRA reached over 126 million people on Facebook, 20 million users on Instagram, 1.4 million users on Twitter, and uploaded over 1,000 videos to YouTube. An indictment by the U.S. Department of Justice reveals that the IRA budget had exceeded $25 million USD. IRA documents indicate the 2017 operational budget alone was $12.2 million.
The Tactics: The IRA is known to be an advanced persistent threat group that specializes in understanding their target's culture fluently. When one avenue is shut down, they pivot to another delivery method. For example, during past operations, when Facebook and Twitter began cracking down on IRA-sponsored accounts and posts, the operation pivoted to Instagram. The IRA began using "image centric memetic warfare" – the use of politicallymotivated memes to reach their target audience. There were over 187 million engagements on Instagram, compared to 77 million on Facebook and 73 million engagements on Twitter. This significant difference shows that Russia's IRA uses Instagram as a tactical weapon in its information and psychological warfare. It also demonstrates their ability to quickly pivot to new, popular platforms that maximize their reach and influence with media that is relevant and entertaining to the U.S. target population.
China: Saving Face
Throughout many cultures in the world, people understand what it means to "save face". In Chinese, vvvvvvvvvvv, or "protecting face" is a deep-rooted cultural value. One definition is, "to avoid being disgraced or humiliated". This is the primary purpose and objective behind Chinese government-sponsored psychological operations. The Chinese Communist Party (CCP) will go to great lengths to protect its reputation and to appear functional and efficient to its own people, as well as to governments around the world.
In Spring of 2019, several Hong Kong government entities proposed an amendment to the Fugitives Offenders Ordinance bill, dubbed the "extradition bill". The bill would have allowed individuals, including foreigners, to be sent to mainland China to face trial in courts controlled by the Communist Party. Throughout the Spring and into Summer, millions of protesters took the streets to speak out against the bill, claiming the amendments would place them in Chinese Communist Party courts, which have a record of arbitrary detentions, torture, and other human rights violations. In addition, a U.S. congressional commission decided this bill would cause serious risks to U.S. economic and national security interests in that region. The world began watching and became increasingly concerned about the implications of this bill.
In June 2019, the Chinese government launched a large-scale psychological operation to alter Western perception of the Hong Kong protests and to save face in front of the world. Utilizing an expansive network of state-run media outlets, as well as open source social media platforms, the Chinese misinformation apparatus managed to post over 3.6 million tweets, with thousands of military and government contract operators at work. Most of the posts were in Chinese and English, targeting popular Western social media outlets like Facebook and Twitter, which are both banned within China. The content included misinformation, minimizing the impact of the protests and portraying the protesters as "terrorists" manipulated by Western powers and "radical forces".
This week, on the anniversary of the September 11 terror attacks in the U.S., a state-run media outlet in mainland China published a Facebook post that has been heavily criticized for politicizing the Hong Kong protests. The news outlet claims the Hong Kong protesters are staging "massive terror attacks" in Hong Kong, comparing it to the U.S. attacks on 9/11. This type of psychological influence campaign is intended to save face for the Chinese Communist Part, increase sympathy for the Chinese, and make the Hong Kong protesters appear to be violent terrorists.
Russia and China: Same STRATEGY, Different Outcome
Both Russia and China are using social media to influence the behavior and views of people around the world, but they have different purposes in doing so. Russia's objectives are to create discord and disagreement amongst Americans, and to create division to break down democratic processes. China uses their social media disinformation campaigns to save face, to protect the reputation of the CCP, and to turn the focus of the people on to the dissenters that threaten to take control away from them. These are two very different objectives that are carried out using the same powerful tool.
Looking Ahead: Predictions for Psychological Operations
As consumers of media, and as social media users, we must be aware of the threats to differentiate truth from fiction in today's multimedia world. Once used as a war tactic, psychological operations have become a dangerous tool used on innocent civilians to achieve objectives of foreign states. These operations have proven to be efficient and successful, as observed in election results, counter-protest movements, and civil unrest.
Russia vs U.S. election 2020:
Russia has had a consistent presence in social media influence since mid-2013. The influence campaigns are ongoing and present, even today. Although social media companies such as LinkedIn, Facebook, Instagram, and Twitter are constantly fighting to have fake profiles removed to reduce the amount of misinformation being disseminated, we can expect Russia to persist in their attempts to divide and conquer the United States. The IRA are experts at diverting public attention away from real threats, such as cyberattacks, and toward divisive political and religious issues leading into election season. They will continue using Twitter and Instagram through political memes and criticism. Users of these platforms should remain vigilant and aware that the IRA uses "click farms", or bots, to generate "likes" on certain posts and accounts. This gives the audience a false sense of support for that post and the view it is trying to propagate. Awareness of this threat could help to significantly counter these efforts. Americans should use discretion when communicating with and connecting with new, previously unknown accounts.
What is in store for Hong Kong and China?
We are observing a historical event happening in China right now. The regime has proven it can operate a large-scale psychological influence campaign using free, open source tools and public media. It has been extremely efficient to control the Chinese public mindset, and we can expect this to continue in any counter-Chinese operation. China has more power and control over technology than any other nation in the world. This enables them to use all of it at their disposal. Whether it is Uyghur minorities in the Western borders of China, or Hong Kong protesters demanding justice and accountability from their local government, we predict that the Chinese Communist Party will continue to grow their information warfare capabilities. While they have been less than discreet in hiding their personas and attribution thus far, we predict that they will make better effort at hiding their "troll farms" and "bots" from discovery and attribution in the future, which in turn, saves face for the CCP.