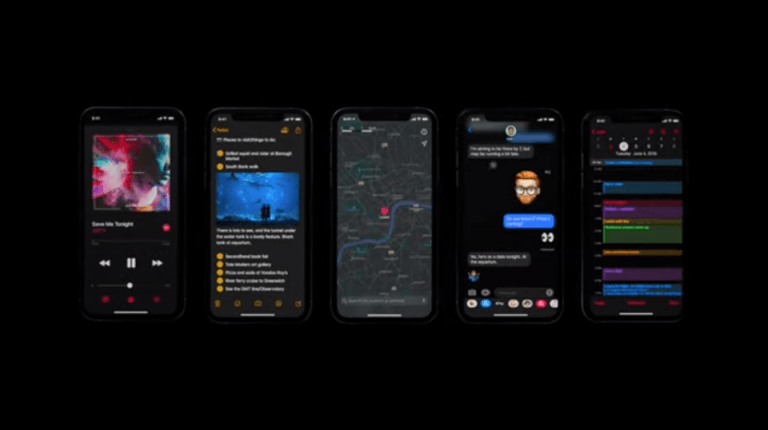 Apple is preparing to roll out the final public release of iOS 13 on Thursday, and fans are getting their devices ready. The iOS 13 download release time will be 1 p.m. Eastern / 10 a.m. Pacific, and it will roll out at the same time around the world.
There's a handy chart of the iOS 13 download release times to help Apple fans around the world know when to check their devices to get the new version as soon as it's available in their city. Here are selected release times on Thursday:
New York and Eastern Time in the U.S. – 1 p.m.
Chicago and Central Time in the U.S. – 12 p.m.
Salt Lake City and Mountain Time in the U.S. – 11 a.m.
San Francisco and Pacific Time in the U.S. – 10 a.m.
Beijing and Hong Kong – 1 a.m.
Sydney – 3 a.m.
London – 6 p.m.
Tokyo – 2 a.m.
Paris – 7 p.m.
Islamabad – 10 p.m.
Istanbul – 8 p.m.
Seoul – 2 a.m.
New Delhi – 10:30 p.m.
Berlin – 7 p.m.
Vancouver – 10 a.m.
Toronto – 1 p.m.
You can also check out the full list from TimeandDate here.
Khrom Capital killed it during the first quarter, continuing its strong track record; here are their favorite stocks
Khrom Capital was up 32.5% gross and 24.5% net for the first quarter, outperforming the Russell 2000's 21.2% gain and the S&P 500's 6.2% increase. The fund has an annualized return of 21.6% gross and 16.5% net since inception. The total gross return since inception is 1,194%. Q1 2021 hedge fund letters, conferences and more Read More
How to get your device ready for the iOS 13 download
Now that you know what time to look for the iOS 13 download, you might want to prepare your device for it. Before you do anything, it would be a good idea to delete any apps you no longer user and then take a back-up of your device using iCloud or iTunes. We recommend iCloud because it's easier.
To back up via iCloud, make sure you're connected to Wi-Fi so you don't use up your data and then go to Settings > your name > iCloud > iCloud Backup > Back up now. It's also a good idea to plug in your device so it doesn't run out of juice while it's backing up.
Once the device has finished backing up, you're ready to download iOS 13 and install it as soon as it becomes available in your city.
Here's what's new
As with all major iOS updates, Apple is adding a plethora of new features. One of the most-anticipated features is the native dark mode, which is perfect for those who spend a lot of time using their device in the dark. iOS 13 also makes it clearer when apps are using your data and enables you to cut off their access if you don't like what you see. The software also enhances Wi-Fi and Bluetooth location privacy and location controls for shared photos.
The latest version of iOS will also be getting a new Photos tab to make it easier to browse the photo library. The photos tab will also play live photos and videos while you scroll through the library. Other photo improvements include smart photo previews, significant events, event titles and much more.
The camera is getting a new adjuster for portrait lighting intensity, a new effect called High-Key Light Mono and updates to the Portrait Segmentation API.
Maps are getting a long list of updates as Apple has rebuilt the app from the ground up in a fresh attempt to take on Google Maps. New features in Apple Maps include Collections, Junction View for Chinese drivers, a 3D feature called Look Around, Favorites, the ability to share your estimated time of arrival, improvements to Siri and much more.
iOS 13 also brings improvements to shortcuts, Memoji and Messages.
You can check out Apple's complete list of new features here.