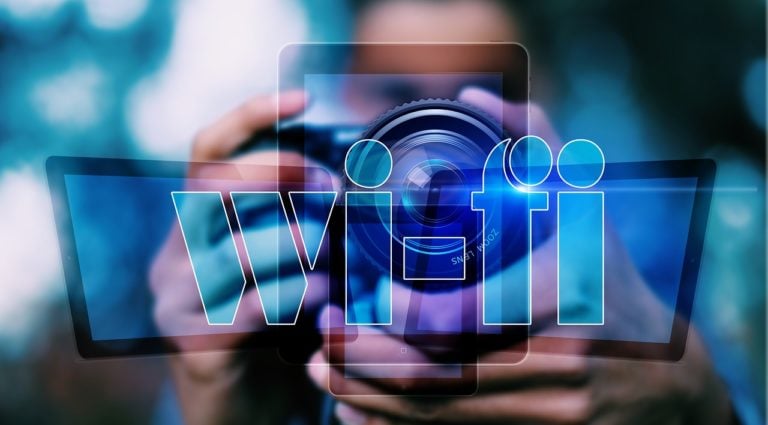 Even if you have selected the fastest internet package and purchased the best available router, you may not get the speed you expected. There can be several reasons for this, including the location of the router. In this article, we will tell you how to choose the best location for your router for fast Wi-Fi.

Does location actually matter?
A Wi-Fi signal has a limit to the distance it can travel. If the signal path is blocked by walls, bookshelves and other structures, the signal weakens. Thus, it is very important to choose the best location for your router for fast Wi-Fi speed. However, most users just put the Wi-Fi router wherever they find any space.
Therefore, if you are facing a slow internet speed or weak Wi-Fi signal strength, then one of the first things that you should consider is changing the location of the Wi-Fi router. If the signal is weak in certain parts of your house, then you should also consider changing the router location.
Fund Manager Profile: Zhang Hui Of China's Southern Asset Management
Historically, the Chinese market has been relatively isolated from international investors, but much is changing there now, making China virtually impossible for the diversified investor to ignore. Earlier this year, CNBC pointed to signs that Chinese regulators may start easing up on their scrutiny of companies after months of clamping down on tech firms. That Read More
Now that you know the importance of location, let us now talk about how to choose the best location for your router for fast Wi-Fi. There is no one best location. The best location for your home or workplace is a combination of various things you should avoid or embrace. Thus, you must keep in mind all these things when selecting the best location for your router for fast Wi-Fi.
How to choose the best location for your router for fast Wi-Fi
Central position – Routers send a signal in all directions, so to optimize the signal, it is best to put it in a central location. The signal is also stronger when the router is close to the devices which are connected to it. However, putting it in a central position may prove a difficult task as you may need more wire, and the extra wire may not go with the home decor. Nevertheless, the improved Wi-Fi speed you will get will be worth the pain.
Strategic position in a multi-level home – If your home has more than one floor, then you will have to determine the floor on which you need the Wi-Fi most. You should place the router on the floor where you need it most. If you have a house with two levels, and you want the signal to be good on both, then you can place the router either on the ceiling of the lower level or on the floor of the upper level.
Avoid walls and windows – The Wi-Fi signal travels best through open air. The ideal setup will be if your router can view your device directly. However, this is not possible when you want a signal in multiple rooms. Even if there are walls in between, the type of wall you have in your home also affects the signal. For example, wooden beams, drywall and glass don't obstruct the signal too much. On the other hand, concrete or brick walls absorb the signals.
Another material you should avoid is large metal objects. Metal is the biggest enemy of your Wi-Fi signal, even bigger than concrete. Additionally, putting the router near a window may not help much except for allowing your neighbors to enjoy a decent speed (provided they have access to your Wi-Fi).
Place in a higher position – Since routers spread their signal downwards, it is best to put the router as high as possible to ensure maximum coverage.
Avoid other electronics – Other electronic items that you have in your home may also emit radio waves. They may interfere with Wi-Fi signals. Thus, it is best to put the router at a place where it's further away from other electronic items. One household electronic item that you should definitely avoid is the microwave because it emits a signal in the same 2.4GHz band in which the router operates. Other appliances that share the same band are cordless phones, Bluetooth speakers, baby monitors and more.
Separate router from modem – It is always good to have a separate router and modem. Even when you have a single router and modem unit, then it is also better to have a separate router. You can use a long Ethernet cable to put the router in the location of your choice.
Hopefully, by following the above suggestions, you will be able to find the best location for your router for fast Wi-Fi. Even after you find the best location, you can boost the speed even further by adjusting the antennas. If your router has two or more antennas, then don't position them all in one direction. You should change the position of all the antennas to cover all angles, or you can make them perpendicular to one another (one horizontal and the other vertical).
Additionally, you can boost the Wi-Fi signal by using some extra hardware. If your home is big and you want maximum coverage, then you can get a Wi-Fi range extender. For a more seamless experience, you can opt for a mesh Wi-Fi system.
Updated on