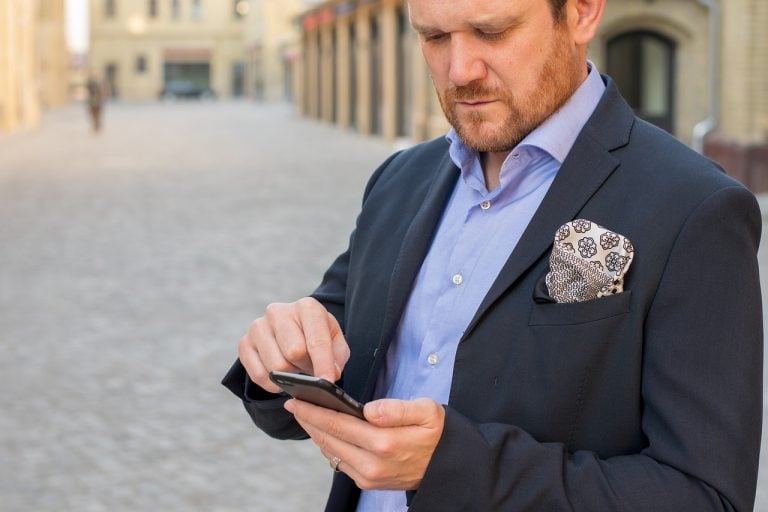 iOS 13 is now just days away, so you should make sure that you are ready to enjoy the new features when the new iOS arrives. The upcoming OS comes with plenty of cool features, but as with any other major update, it may come with its share of issues as well. Several users have complained of a few issues throughout the iOS 13 beta process, and it may happen that those issues are present in the iOS 13 public release as well. One such issue is that the WiFi is not working properly. However, there are a few tricks that you can try to fix WiFi issues in the iOS 13.
What WiFi issues you may face?
Users have reported several kinds of WiFi issues with the iOS 13, including: WiFi not working, WiFi not connecting, slow WiFi speed, and the WiFi connection keeps dropping out intermittently. Along with the iOS 13 beta, these WiFi issues have been reported with the iOS 13.1 beta as well.
Thus, there are good chances that the iOS 13 public release may also come with such issues. So, it is important that as soon as you get iOS 13 sometime later this week, you should check if the WiFi is working as expected. If not, then there are a few tricks that may help you to fix WiFi issues in iOS 13. These tricks have helped beta users to overcome the issue.
Gates Capital Management Reduces Risk After Rare Down Year [Exclusive]
Gates Capital Management's ECF Value Funds have a fantastic track record. The funds (full-name Excess Cash Flow Value Funds), which invest in an event-driven equity and credit strategy, have produced a 12.6% annualised return over the past 26 years. The funds added 7.7% overall in the second half of 2022, outperforming the 3.4% return for Read More
Before we detail the tricks, there are a few basic settings that you should check for:
Disable WiFi Assist – iPhones come with a feature that switches the network from WiFi to cellular if it thinks that the WiFi connection is not strong enough. So users who face issues like dropping WiFi signals may try disabling this feature, called WiFi assist. To disable the feature go to Settings > Cellular/Mobile.
Check Auto Connect – your iPhone should ideally connect to your regular WiFi network when the network is in its range. If the iPhone is not connecting automatically and you have to connect it manually, then you should check if the Auto-Join setting is enabled or not. To check this, go to Settings > WiFi > Name of WiFi Network with which you are facing the problem. Now check if the Auto-Join is enabled or not.
Now let's discuss some basic troubleshooting tricks that could help you fix WiFi issues.
Basic tricks to fix WiFi issues in iOS 13
Restart iPhone – this is the most common troubleshooting tip and often addresses many kinds of weird issues. All you have to do is restart your iPhone. If this trick solves the problem then good, otherwise try the next trick.
Restart Router – this again is a basic troubleshooting tip. First, restart the router and then reconnect your iPhone again to check if the issue is resolved or not. A router can be referred to as a mini-computer with a CPU, memory and local storage. Thus, restarting the router sometimes resolves the issue. Also, it is recommended that you wait for about ten seconds before restarting the router again.
Reset the iPhone's Network Settings – you can reset network settings by going to Settings > General > Reset > Reset Network Settings. Resetting network settings will reset all your WiFi passwords. This means you will have to re-sign in to the WiFi network again. In most cases, this trick works as it flushes caches and clears DHCP settings and other related information.
Update Router Firmware – if the above trick does not work then you should update the router's firmware to make sure that the known bugs are fixed.
Forget WiFi Network – several users have reported that forgetting the network and reconnecting it can solve the issue. This may also address issues when you are being prompted to enter the correct password even when you have entered the password correctly. To do this, go to Settings > WiFi and then click on the network you are facing issues with. Next, click "Forget This Network" and then confirm. Now reconnect to check if the issue still persists or not.
More tricks to fix WiFi issues
If the above mentioned basic tricks fail to address the issue, then you should try these more technical tricks.
Disable VPN – often an active VPN service meddles with the WiFi network. If you also have enabled a VPN via Settings app or a VPN app, then disable it to check if this resolves the issue.
Disable WiFi Networking Services – several users have claimed that disabling WiFi Networking has helped them overcome the WiFi issues. To do this, go to Settings > Privacy > Location Services > System Services. Disabling WiFi networking services doesn't disable the WiFi entirely, rather it only relates to the location.
Set Custom DNS – for those who are witnessing a slow WiFi connection, you can try this trick. There are chances that a slow WiFi connection could be because of a problem with your ISPs DNS servers. To overcome this, you can change your DNS settings to Google DNS, CloudFlare or OpenDNS.
Ask to Join Network – this is another trick that you can try. To enable "Ask to Join Networks," go to Settings > WiFi.
Restore your iPhone – try this trick only if the above tricks fail to address the WiFi issues. Restoring the iPhone means you start afresh with default settings.
Do let us know in the comments section below if the above tricks helped you to fix WiFi issues in iOS 13.