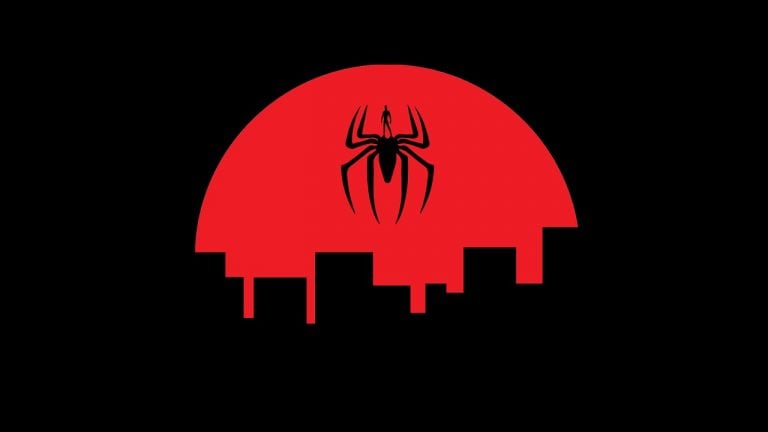 Sony Interactive Entertainment (SIE) has just announced the acquisition of Insomniac Games. Now the gaming division of Sony has 14 studios including Bend Studio, Santa Monica Studio, Media Molecule, and Guerrilla Games under SIE's Worldwide Studios umbrella. Was the deal only about strengthening the list of PlayStation exclusives or Sony has bigger plans?

Insomniac Games is the developer of Marvel's Spider-Man, Resistance, Ratchet & Clank, and other popular PlayStation exclusives. Sony hasn't disclosed how much it paid for the Spider-Man developer. The purchase is yet to be approved by regulators. Once the deal closes, Insomniac Games will be run by the current management team in conjunction with Sony's San Mateo Studio.
Big news: @InsomniacGames is joining PlayStation's Worldwide Studios! We are honored and thrilled to join forces with this legendary developer. Please join us in congratulating our friends and partners at Insomniac! pic.twitter.com/hhhqhxZE7k

This Too Value Fund Explains Why Turkey Is Ripe For Investment Right Now

The Talas Turkey Value Fund returned 9.5% net for the first quarter on a concentrated portfolio in which 93% of its capital is invested in 14 holdings. The MSCI Turkey Index returned 13.1% for the first quarter, while the MSCI All-Country ex-USA was down 5.4%. Background of the Talas Turkey Value Fund Since its inception Read More

— PlayStation (@PlayStation) August 19, 2019
Sony and Insomniac have worked together for more than two decades. The PlayStation exclusive title Spider-Man has sold more than 13.2 million copies since its launch. But as an independent company, the developer was also making games for non-PlayStation devices. Insomniac launched the Xbox One exclusive title Sunset Overdrive in 2014 and released Fuse in 2013 for PS3 and Xbox 360.
So, why did Sony purchase the Spider-Man developer? And why now? Sony Interactive Entertainment Worldwide Studios chairman Shawn Layden said in a statement that the addition of Insomniac Games to the Worldwide Studios family "reiterates our commitment to developing world-class gaming experiences that can only be found on the PlayStation platform."
The primary driver of the deal is Sony's commitment to building a powerful list of PlayStation exclusives. The Japanese company is looking to further strengthen its exclusive titles to compete with Microsoft's Xbox console. The PlayStation 4 is nearing the end of its life-cycle. Sony and Microsoft both are preparing to launch their next-gen consoles in a year or two.
Insomniac Games was also the perfect candidate for Sony considering the Japanese company's commitment to story-driven games. Shawn Layden said Insomniac Games' "legacy of best in class storytelling and gameplay is unparalleled."
He said in an interview with The Hollywood Reporter that Sony has been leaning heavily "towards the power of narrative, the power of storytelling." Sony wants to build games with compelling stories "that impact the emotions and interests of our gamers." Insomniac has proven its ability to weave powerful stories into its games.
That's one of the reasons Layden said Insomniac was the "perfect fit" for Sony's Worldwide Studios. "They are a very rare bird and we felt that this was the time to formalize the relationship," he told The Hollywood Reporter.
In a separate interview with Bloomberg, Layden emphasized that the company was also considering bringing some of its titles to non-PlayStation platforms. With the Insomniac Games acquisition, Sony now owns the rights to Xbox One exclusive title Sunset Overdrive. Only time will tell whether Xbox owners will get a sequel to Sunset Overdrive.
The exclusive titles will remain crucial to PlayStation, but the company could bring multiplayer games in its portfolio to PCs, mobile devices, and other platforms. Multiplayer titles such as Fortnite have tasted massive success, and one of the reasons behind their success is the availability across platforms.
The Sony-Insomniac Games deal is taking place amid the emergence of cloud gaming. Google will roll out its Stadia game streaming service in November. Google Stadia will allow players to play games, including multiplayer games, on smartphones, tablets, PCs, and other devices as long as they have Google Chrome browser. Apple's Arcade game streaming service is also coming this year, but it will be exclusive to Apple's ecosystem.
Microsoft has also unveiled its Project xCloud streaming service. The online game streaming is expected to disrupt console gaming. Sony has had its own PlayStation Now online game subscription service for more than five years. The Japanese company recently joined hands with Microsoft to use the later's Azure data centers for game streaming.
Updated on