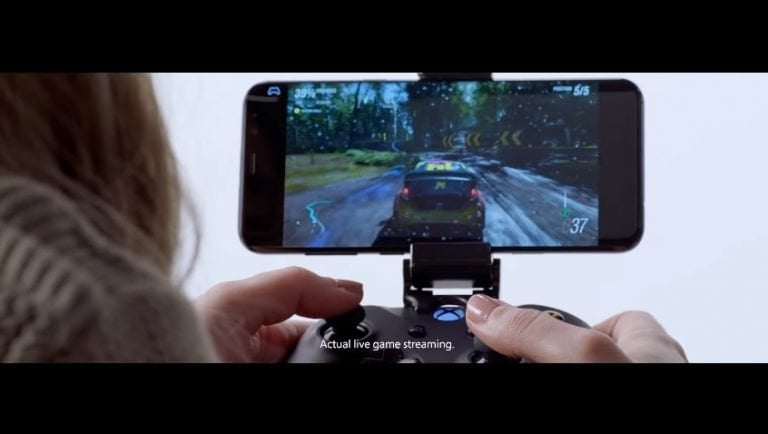 Google and Sony are getting a tough competitor when it comes to game streaming services. Microsoft announced its plan to get into video game streaming with its new streaming service, Project xCloud. The company is ambitious to allow gamers to stream Xbox One games on computers, phones and tablets that are not equipped with high-end specs capable of running the most demanding games.
Microsoft wrote that right now it's testing Project xCloud internally, and it plans to open up tests to the public some time next year. According to the blog post on company's website, game developers will be able to support the streaming service "with no additional work" while also trying to resolve the biggest of all problems when it comes to streaming, which is latency.
In this project, Microsoft ultimately offers support for game developers who always have difficulties bringing certain games to different gaming platforms. More than 3,000 games are available on the Xbox One today, and Microsoft is planning to bring even more games to the new project. Developers will have to do minimal work to enable those games to run via Microsoft's xCloud Project.
Short-Seller Spruce Point Highlights Its Latest Canadian Consumer Short: Saputo
Reputed short-seller Spruce Point Capital Management released its latest short report this week. The firm is shorting Canadian dairy and grocery manufacturer Saputo. Spruce Point chief Ben Axler believes the company is entering a phase of declining growth and highlights the financial stress and growing challenges he sees it facing, not only in Canada but Read More
The team is also working on a "new game-specific touch input overlay" that should support controller-free playing. The team at Microsoft Research wants to fight the latency problems which are an enemy to game streaming by implementing enhancements in networking topology and introducing new methods of video encoding and decoding.
Microsoft's Project xCloud will make video games available on 4G networks and will slowly approach the outer limits of what's possible on 5G networks as they emerge globally. Right now in their tests, the streaming service runs at 10 megabits per second.
"Our goal is to deliver high-quality experiences at the lowest possible bitrate that work across the widest possible networks, taking into consideration the uniqueness of every device and network," the company wrote. "Our goal with Project xCloud is to deliver a quality experience for all gamers on all devices that's consistent with the speed and high-fidelity gamers experience and expect on their PCs and consoles."
Interestingly, the news comes just one week after Google announced its own game streaming service, Project Stream, which is set to enter a closed beta test this coming weekend. The project allows gamers in the U.S. to play Assassin's Creed Odyssey using nothing more than Google Chrome, including those without a high-end computer capable of running high-demanding games.