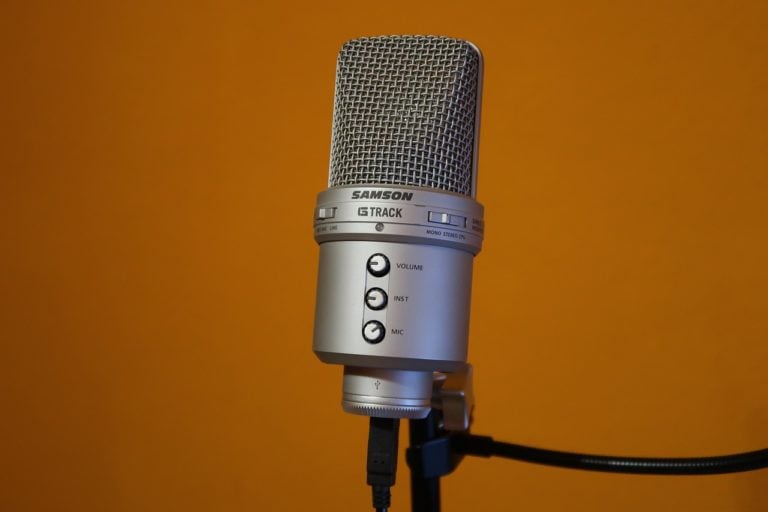 Podcasts are a growing popular segment. As per Edison Research, 51 percent of Americans over twelve years of age say they have listened to a podcast in the last year, while 32 percent have listened to a podcast in the past month. Podcasts have become important not only for the individual content creators, but have also emerged as a strong marketing tool for companies. It does not require much technical knowledge and money to start a podcast. However, creating a professional-sounding and successful podcast is not easy. In this article, we will guide you on how to start a podcast successfully.
Before you start
Before we start with how to create a podcast, it is important for you to know what a podcast is. Think of podcasts like audio blogging, where each episode is like a blog post that covers a specific topic. The podcasting technology has been available for years, but it has gone mainstream only in recent years, thanks partly to gadgets like Amazon Alexa and Google Home.
So now that you know what a podcasts is and before we proceed further on how to start a podcast successfully, it is crucial for you to know that it will require a lot of effort on your part to make it a success. It is not just an audio recording, instead you will have to treat it like any other important project.
Abacab Fund Sees Mispricing In Options As Black-Scholes Has Become "Inadequate"
Abacab Asset Management's flagship investment fund, the Abacab Fund, had a "very strong" 2020, returning 25.9% net, that's according to a copy of the firm's year-end letter to investors, which ValueWalk has been able to review. Commenting on the investment environment last year, the fund manager noted that, due to the accelerated adoption of many Read More
If you are thinking they are audio only and something that will be easy to come up with, then you are wrong. They can take a lot of your time. Also, to ensure their success and create a listener base, you will be required to release episodes on a regular basis.
Things you need
To start with your own podcast, you will need some hardware without which you can't proceed further. Below is the equipment that you will need.
Microphone: You can go with any microphone to record a podcast. However, to make sure that what you say reaches clearly to the listeners, it is recommended that you get a high quality microphone. Even your listeners will be able to tell if you are using a low or a high quality microphone. USB mics can be convenient and cheaper, but may give lower audio quality when compared to analog ones.
Computer: Any Windows or Mac PC should allow you to create, edit, and upload the podcast. Even editing audio does not require much computing power, so you don't need a high-end machine as well. However, do ensure that your computer has the needed ports to support the type of microphone you chose.
Audio Editing Software: For recording and editing audio, you will need a DAW (Digital Audio Workstation). Many options are available, but the paid ones can prove quite expensive if you are just starting out. For instance, Reason or Pro Tools can cost between $300 and $900. Less expensive options are available as well, such as Adobe's audio editing software Audition CC for $20.99 a month. If you don't want to spend the money on these, you can go for the free options, such as Audacity.
Apart from the above mentioned hardware, you may also need an Audio Interface if you go for the analog microphones and Pop Filters, which helps to clear the sound of your audio.
How to start a podcast
Follow the below steps to create and launch your own podcast:
First, decide on the topic that you will be podcasting. Before you pick, you should know that there are already tons of podcasts online on almost all topics. So, to raise your chances of success, chose a niche category that you believe will attract an audience.
Second, you will have to be ready with the audio editing software. In this article, we are going with Audacity as it is popular among the beginners. Before you record a podcast, do ensure that you have set it up properly.
Third, record your podcast and edit the same in Audacity. Recording is pretty easy in Audacity, but you must take precautions so that your effort does not go to waste. Check for loose connections, check your audio levels, ensure that recording space is silent and more. After recording you can use Audacity to make edits and adjustments, such as adding music, cutting some parts and more.
Fourth, export your podcast as an MP3 file using Audacity. Though it is easy, you will have to ensure that your metadata is accurate as it will be important to list your podcast in a directory later on. Metadata includes information like title, name of the artist, track number and album. You may add podcast chapters if your podcast covers a wide variety of topics. It will help the listeners to access the segment that is of interest to them.
Fifth, give an apt name to your podcast. It is recommended that the name you pick communicates what your podcast is about. You will also need a cover image for the podcast. Since the cover image is the first thing that people will see on your podcast, it has to be good and related to the topic of your podcast. Moreover, you will need an image to list the podcast in directories such as iTunes, Stitcher and others.
Sixth, you should now host your podcast. This is important because it helps you to distribute your podcast to podcast directories and apps via RSS feed. Some options you have are SoundCloud, Amazon S3, Libsyn and more.
Seventh, the last step is to submit your show to podcast directories. There are a lot of options such as Stitcher, Blubrry, and Miro, but most will suggest you to list on iTunes as it is the most popular and has the widest reach.
So, now you know how to start a podcast successfully. There is however, one final piece of advice – try not to submit your podcast until you have a few episodes in stock. Submitting just one episode may make it less likely for your potential audience to stumble on your podcast.