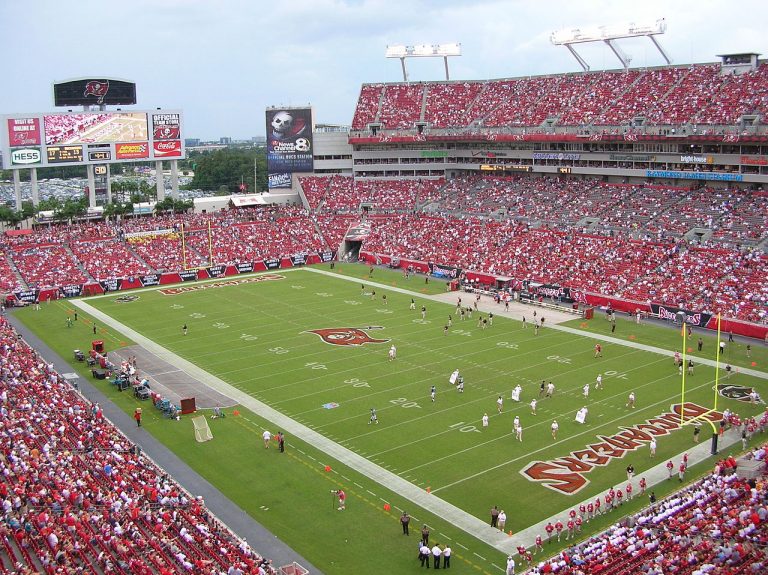 Authorities are investigating an explosion at the Tampa Bay Buccaneers' stadium. Early reports indicate that several people were injured. The blast came from an area around one of the concession stands. There's no word yet on what caused the explosion.
Tampa Police later told local news outlets that two people were injured in a "small explosion" at the Tampa Bay Buccaneers' stadium. The two men who were injured were working on a gas line in a vending area when a spark triggered a blast in the stadium's 300 level. The stadium has not made any announcement about the incident yet.
Both workers were taken to Tampa General Hospital as trauma patients. The conditions of the two patients are not being released. A spokesperson for Tampa Fire and Rescue tells news outlets that they have the incident under control and are now investigating. Some reports suggest a gas leak may have been the cause. There was no fire from the blast, and officials turned off the gas to reduce the risk of another explosion.
This AI-Powered Emerging Hedge Fund Manager Is Blazing A New Path
Investment strategies used by hedge funds have evolved over the years, although the biggest changes have come in the use of computers to develop portfolios. Rosetta Analytics is a woman-founded and woman-led CTA that's pioneering the use of artificial intelligence and deep reinforcement learning to build and manage alternative investment strategies for institutional and private Read More
The Tampa Bay Buccaneers are scheduled to take on the Pittsburgh Steelers in a pre-season game tomorrow.