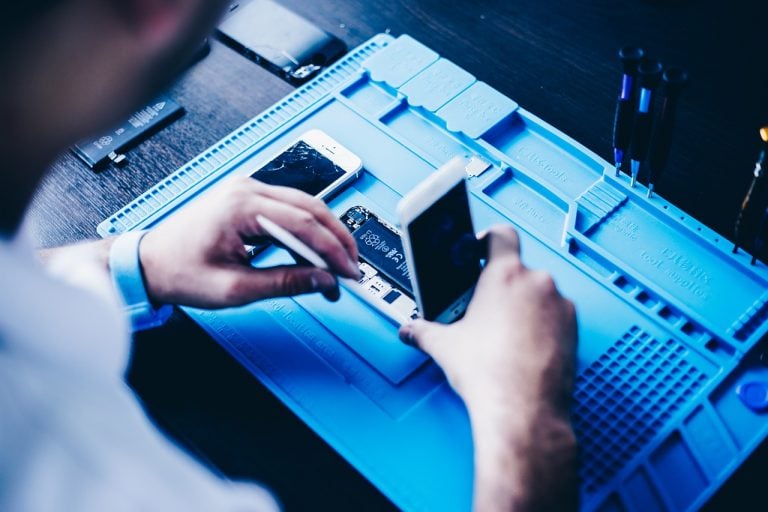 Exploding phones is nothing new, and almost every week we hear of such news. This time, it is the iPhone 5s battery that exploded when a repair person was trying to open it up. The whole incident of the swollen iPhone battery exploding was caught on camera.

This swollen iPhone battery exploding incident happened with a DIY repair, and the video was posted on Reddit by a co-worker. The battery that exploded was swelling, and probably that is why it exploded when the repair person was trying to take it off. You can watch the video from this link.
Replacement phone I got exploded in my face the other day. Luckily my work got it on video. from r/Wellthatsucks

How Value Investors Can Win With Tech And "Fallen" Growth Stocks

Many value investors have given up on their strategy over the last 15 years amid concerns that value investing no longer worked. However, some made small adjustments to their strategy but remained value investors to the core. Now all of the value investors who held fast to their investment philosophy are being rewarded as value Read More
The video shows a person trying to open an iPhone, but suddenly, the swollen battery explodes. After the phone bursts into flames, the man throws it onto the floor and tries to extinguish the fire by stamping on it.
Stamping on a burning phone or battery is dangerous and should be avoided. A burning battery or phone can get very hot, so it could easily burn your shoe if you were to try to extinguish the fire by stamping on it, said another Reddit user. It is advisable that you use a big bucket of sand.
"Lithium ion batteries burn at over 1,000F, which is awfully close to the temperature where aluminum melts […] it'll burn straight through your shoe and foot before you block oxygen to the violent reaction," the Reddit user said.
Moreover, experts warn of tampering with a visibly damaged lithium-ion battery. "A swollen lithium-ion battery may catch fire or explode. Proceed with extreme caution," iFixit warns. However, the guy in the video certainly didn't listen to all this wise advice.
"Battery had been replaced by coworker who originally owned the phone and he thinks it was faulty equipment. Battery was swelling up when I charged it and he was taking it apart to see what was going on," the Reddit user who posted the video, said.
A swelling lithium-ion battery in itself is good enough proof that something is seriously wrong with the battery. Batteries swell due to gases that build up inside from oxidation of the battery's electrolyte. This, along with overcharging the battery, may result in an explosion. Even Apple does not replace swollen batteries in its store.
Possibly this is what happened in this case, the repair person punctured the battery while trying to remove it, resulting in an explosion. Luckily, no one was injured. An iPhone battery exploding near your face could have easily turned into a disaster as one Reddit commenter pointed out that lithium-ion batteries burn at over 1,000℉.
Repair specialist iFixit has a few guidelines for those who want to replace the swollen batteries by themselves. Though iFixit advises against replacing such batteries and asks users to take them to a repair specialist, it still has come up with guidelines for those whose "bravery has prevailed, and you want to do the replacement yourself…"
First, you need to make sure that the battery's charge is as low as possible. If the battery is fully charged, then let it drain to near zero percent. This reduces the risk of fire drastically. iFixit also advises to maximize the ventilation area where the repair work is being carried out. Moreover, those carrying out the repair should wear eye protection and protective gloves as well to prevent contact with the chemicals inside the battery.
Further, iFixit recommends using a non-flammable surface, and keep a bucket of sand nearby to douse the fire, in case there is a fire. iFixit notes that repair work can be carried out outside if it's cool and dry, but if you are doing it inside, then you must have an exit plan, in case the phone catches fire or starts smoking.
Another important piece of advice that iFixit has to offer is to never expose the battery to water or moisture. "DO NOT expose the battery to water or moisture—because the lithium will react with the water, potentially causing a fire," the repair specialist says.
Even though lithium-ion batteries are risky, they don't have a viable substitute. However, sodium batteries are seen by many as advanced challengers to lithium-ion dominance, but their performance issues are still their biggest drawback. Efforts are underway to improve sodium batteries.
Recently, South Korean researchers, in a study published in Advanced Science, claim that a new electrode for their sodium battery of copper sulfide is showing improvement in terms of durability. As per the researchers, a sodium battery with copper sulfide electrodes may last for five years if charged once a day.
There are several more efforts underway to advance sodium batteries. Things in favor of sodium are that they are cheap and are in abundance.
Updated on