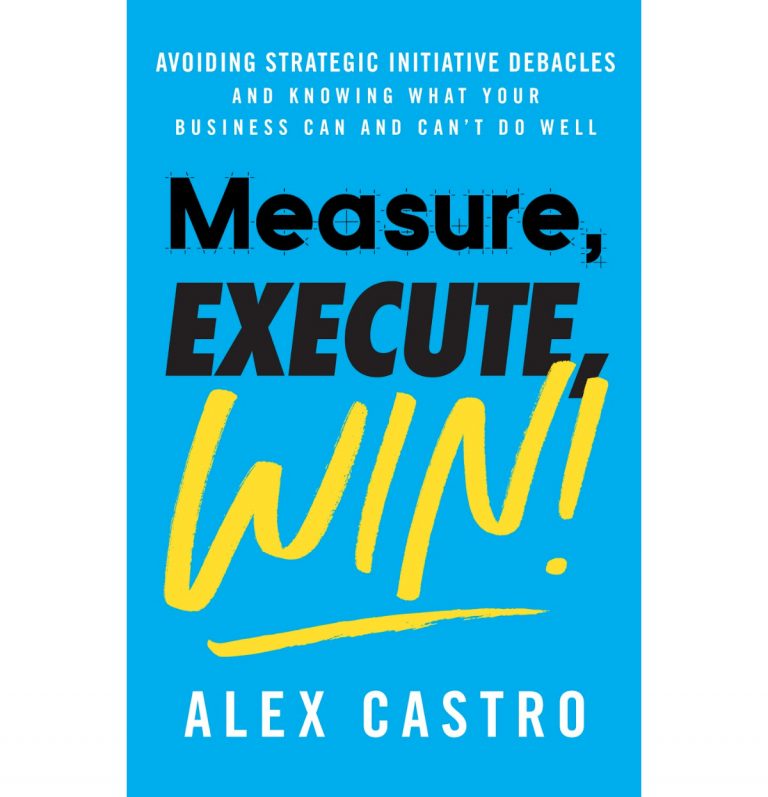 Alex Castro, CEO of M Corp, has developed the Readiness Score, a data-driven measurement for determining a company's execution capability for each strategic initiative it is considering – akin to a credit score for decision making. In Measure, Execute, Win (out 7/23), Castro shares the tools needed by business leaders to balance their decision-making processes toward those initiatives, which they actually have a good chance to execute successfully (from potential acquisitions and new market expansions, to back-office optimizations, and more).
Measure, Execute, Win: Avoiding Strategic Initiative Debacles and Knowing What Your Business Can and Can't Do Well by Alex Castro
Hayden Capital 2Q22 Performance Update
Hayden Capital's performance update for the second quarter ended June 30, 2022. Q2 2021 hedge fund letters, conferences and more Dear Partners and Friends, The markets continued to sell-off in the second quarter, especially for internet-based businesses.  This year continues to be the toughest stretch for us, since the Hayden's inception.  Inflation concerns and the Read More
Why Should You Care?
[REITs]
Q2 hedge fund letters, conference, scoops etc
On average, companies budget 10 percent of earnings for strategic initiatives. Half of the money they're spending generates absolutely no value due to the fact that a whopping 50% of these initiatives are doomed to failure from the get-go. Castro explains that Corporate America is currently exhibiting "recessionary behavior" and warms that we could be on the brink of a downswing, meaning the margin for error for wasteful initiatives is becoming smaller and smaller. Accurately evaluating the ability to execute on an initiative before putting it into action could mean the difference between your company thriving or falling off.
Check out 5 Key Ideas from Measure, Execute, Win below.
---
Measure, Execute, Win
1) Hey CEOs, your decision-making process is broken.
The ability to execute a new initiative within a company has historically been difficult to assess, leaving executives to rely on bias rather than data in making major business decisions. The ReM score rectifies this as a neutral, data-based execution capability measurement tool to identify systemic vulnerabilities, weaknesses and obstacles and ultimately indicate a company's overall readiness to embark on a project to maximize chances of success and profitability.
2) THIS is the most important question you should be asking yourself in the decision making process.
To improve and accelerate decision-making and ultimately target more successful initiatives, reduce waste, and increase overall performance and value, Castro advises asking "Can we do it?" rather than "Is it a good idea?"
3) The modern business world is characterized by a whopping 50% failure rate on new initiatives and strategies as a result of failure to accurately measure execution capability.
Several external and internal factors play a role, from the significantly increased pace and volatility of business, to the perceived inability to harvest the right data, to the company politics and personalities that often impact decisions to execute.
4) Data is the golden ticket you've been looking for all along.
Aggregating execution data on strategic initiatives helps you gain a clear sense of what vulnerabilities affect each part of your business, which parts are doing well at the moment, and which ones are restricting the fulfillment of your needs. This overview empowers executives to see the tipping point when a particular operating unit within the company needs to change a mission, skillset, or leadership to get ready for the next version of the company.
Measure, Execute, Win / Release Date: July 23, 2019 / Lioncrest Publishing
Updated on