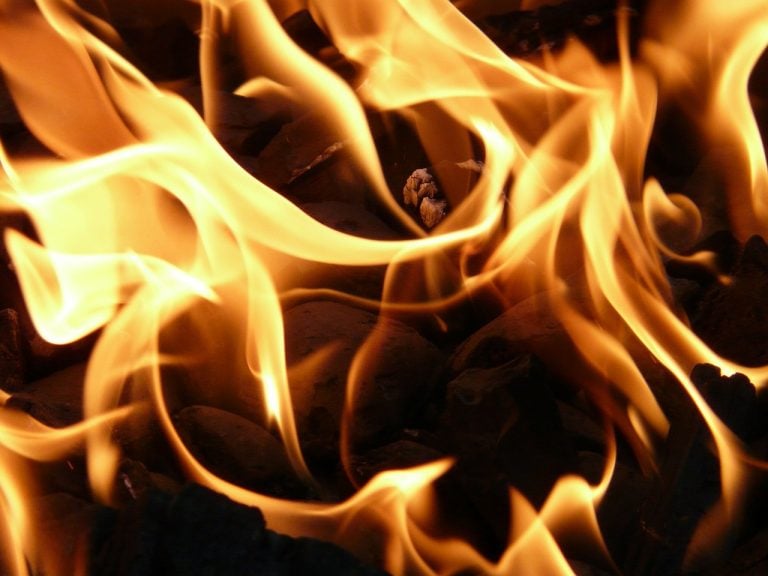 Dragons throwing flames in the Game of Thrones have certainly been one of the major attractions of the series. Many would have liked to actually have a dragon, even though we know it's not possible, of course. Something similar, however, is possible, and that is a flamethrower drone.
A flamethrower drone is not actually available for sale. Instead, you can buy an attachment that can turn an ordinary drone into a flamethrower drone. Flamethrower supplier Throwflame has come up with an attachment, called the TF-19 Wasp.
Throwflame claims that its TF-19 Wasp accessory can burn targets up to 25 feet away. Also, it can throw flames for up to 100 seconds with its fuel capacity of one-gallon. Further, the maker says that its accessory is compatible with drones that can carry a minimum of five pounds, but recommends the DJI S1000, notes a report from The Verge.
Peter Lynch: How Investors Can Find Their Edge
Peter Lynch was one of the best growth investors of all time. As the Magellan Fund manager at Fidelity Investments between 1977 and 1990, he averaged a 29.2% annual return. Q1 2021 hedge fund letters, conferences and more The fund manager's investment strategy was straightforward. He wanted to find growth companies and sit on them Read More
In fact, Throwflame used the same model for a demo video of the TF-19 Wasp. The company says that it outfitted the drone with a 6S LiPo battery having a 16,000 mAh capacity, a TBS Tango RC remote and an A2 flight controller.
If you don't want to have the headache of customizing a drone, then don't worry. Throwflame says it offers customized drones for its attachment, but it will cost around $1,000 to $10,000 depending on the specifications of the device, such as flight speed and time.
A flamethrower drone might be seen as a threat by many, but the company says it has its particular uses. For instance, such a drone can be used for remote agriculture burns, clearing power lines, or pest management such as burning wasp nests. As per Boing Boing, such a drone can also prove useful for pyrotechnic shows, movie props, removing ice and snow and more.
If you want the TF-19 Wasp, you can head to Throwflame's website where it is available for $1,499. It comes with free shipping in the U.S.
The flame throwing drone is not a new concept. Chinese companies already came up with flame throwing drones to burn trash hanging on the power lines. There have been reports of people seeing such drones burning items such as kites or balloons caught in the wires that are difficult for humans to reach.
Drones are the next big thing in the tech world, and they are already being used for a variety of purposes, such as for delivery, monitoring and even for war. We have already seen Amazon using drones for delivering parcels. Also, there have been reports lately that Russia plans to equip its troops with small-scale drones that can drop bombs. Similar drones were used by ISIS fighters in Syria.
"Suddenly ISIS does a 180 and turns these very simple, unsophisticated devices into very deadly ones," Samuel Bendett, a researcher at the CNA Corporation told INSIDER. "So there was that realization that anything and everything could be turned into a weapon and therefore the Russian military should look at the successful adoption of the systems that have proven successful."
The U.S. also has pioneered the use of drones for military operations. Many of its drones are even bigger than piloted planes and are equipped with surveillance sensors and missiles. For instance, an armed MQ-9 Reaper features a 66-foot-long wingspan, which is twice as big as an F-16 fighter.
With the rise in the use of drones, the need of the hour is an air traffic control system similar to the one used for airplanes that will help manage the drones in the sky. Many tech companies are working at developing such a system, but Alphabet's Wing has already come up with a way to do it.
Wing has launched an app that can provide the foundation for future systems. The app, referred to as OpenSky, has already won the approval to regulate drone flights in Australia. Wing, earlier this year, also received the approval to debut its public drone delivery service in Australia.
Wing is also said to be working with the U.S. Federal Aviation Administration on a drone delivery system. Other companies that are working on developing similar air traffic control systems are AirMap and Iris Automation.
Wing's OpenSky is available on Google Play, App Store and on the web as well. "Whether you're a hobbyist who loves to fly, or a business that uses unmanned aircraft to survey land or deliver goods, OpenSky makes it easy to find out where and how to fly, tailored to your operation," Wing says on its website.
Before becoming a standalone company under Alphabet, Wing was classed as an X moonshot project.