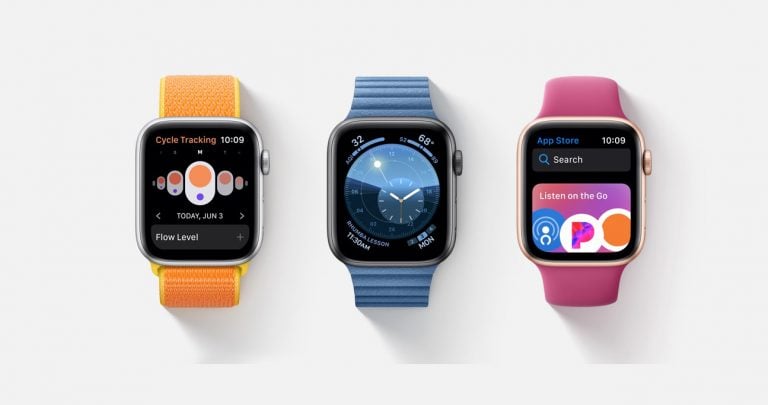 Apple has been rumored for quite some time to be planning to switch from OLED displays to microLEDs for the Apple Watch, and now we have an update to this rumor. An Asian news outlet reports that the Apple Watch Series 6 may have microLED panels.
Citing sources familiar with Apple's supply chain, the Chinese-language Economic Daily News reports that the Apple Watch with microLED could be ready by next year, which is much earlier than previous rumors have claimed. DigiTimes reported last year that Apple was planning to work with Taiwan Semiconductor Manufacturing Company (TSMC) on microLEDs for its smartwatch, possibly for release in 2019. That hasn't happened yet though, and Bloomberg said before DigiTimes' report that Apple may not switch to microLED panels for the Apple Watch any earlier than next year. Bloomberg also reported that Apple was secretly designing its own microLEDs for upcoming devices, which suggested the company wouldn't be using third-party suppliers for them.
The reported suppliers wouldn't confirm any deal to provide the Apple Watch Series 6 with microLED panels (or any later models either), although one of the companies did say it has contacts with the smartwatch industry in the U.S. Economic Daily News said it would take about nine months to mass produce the panels, which would also point to it not happening until the Apple Watch Series 6 next year.
What Investors Need To Know When Choosing A Private Equity Manager
It's no secret that this year has been a volatile one for the markets. The S&P 500 is down 18% year to date, while the Nasdaq Composite is off by 27% year to date. Meanwhile, the VIX, a key measure of volatility, is up 49% year to date at 24.72. However, it has spiked as