Apple has officially unveiled the brand new Apple Watch Series 5 alongside the iPhone 11 series at a special event on Sept.10. It retains everything great about the Series 4 and adds some cool new features to get consumers excited about the new model. The watchOS 6 powered smartwatch is set to hit the store shelves in the US on Sept.20. Here's everything you need to know about Apple's fancy new wearable device.
Apple's chief operating officer Jeff Williams said at the event, "We've seen Apple Watch have a meaningful impact on our customers' lives and we're excited to deliver even more capabilities with Apple Watch Series 5 and watchOS 6."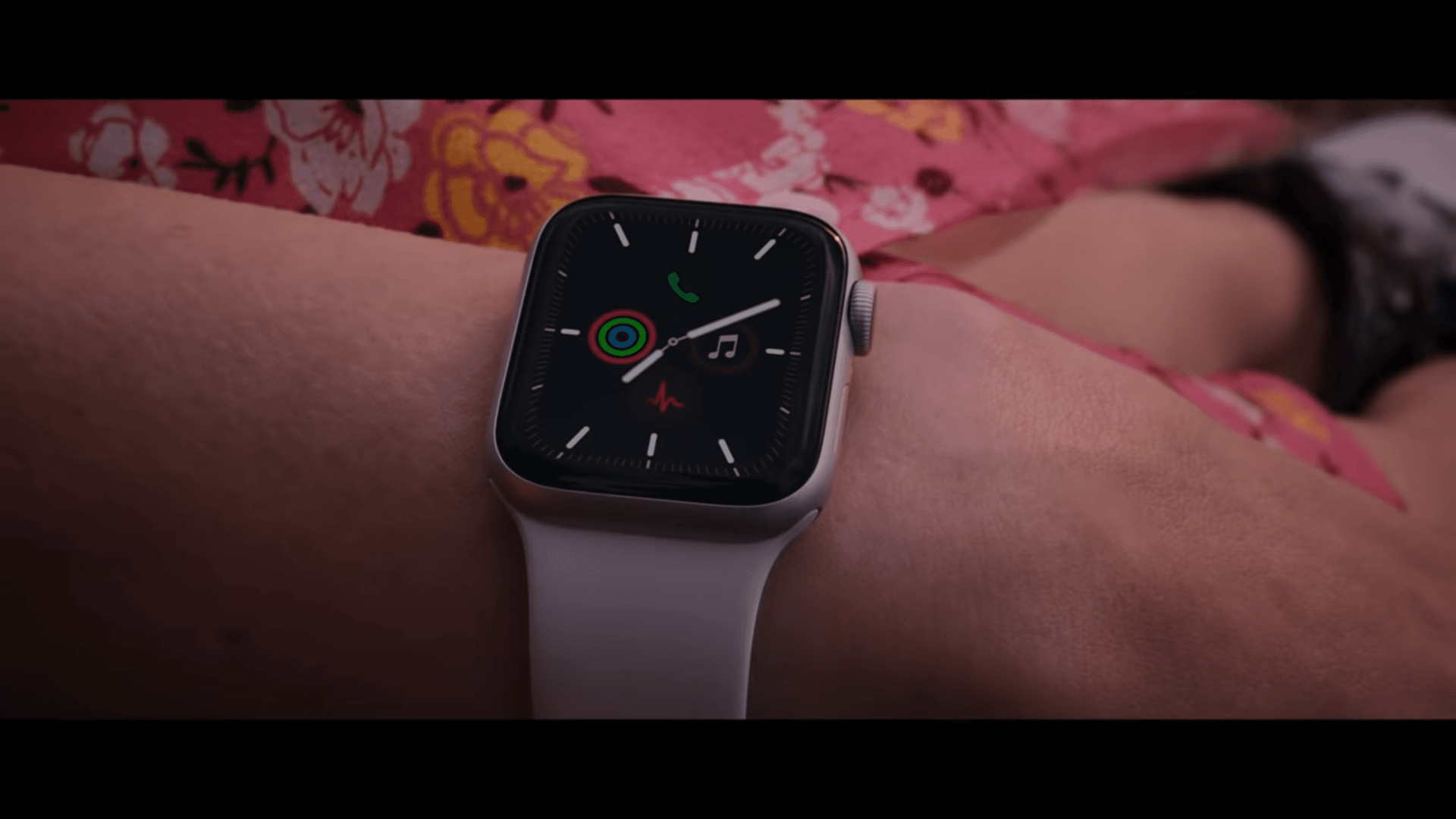 Same design, new materials and styles
In terms of design, the new Apple Watch Series 5 looks nearly identical to last year's Series 4 model. It is powered by the 64-bit dual-core S5 processor. It comes in 40mm and 44mm case sizes and features the same Retina display with a nearly bezel-less design. However, Apple has introduced new materials, styles, and watch faces this year.
The Series 5 Watch comes in four different case materials: 100% recycled aluminum, stainless steel, titanium, and ceramic. The titanium is a new option. It's lighter but more expensive and durable than aluminum and stainless steel models. The titanium version comes in two brushed finishes of space black and natural silver color of the titanium.
Titanium
The ceramic version is a Special Edition and will be more expensive than other variants. The stainless steel variant is available in three different color options of Gold, Silver, and Space Black. The aluminum case variant comes in Gold, Silver, and Space Grey colors.
The Apple Watch Nike Edition also gets new colors for Nike Sport Band and reflective Nike Sport Loop. There is also the Windrunner jacket design and new Nike watch faces. The Apple Watch Hermes Edition will be available in Block Band with Della Cavalleria print and an all-black version with Hermes gradient watch face.
If you are overwhelmed by the number of choices or want to build your own model from scratch, you can use a new feature on Apple's website called Apple Watch Studio. The Studio feature will also be available in Apple Stores. You can mix and match cases, materials, and bands to build a watch customized for yourself.
https://www.youtube.com/watch?v=5bvcyIV4yzo
The new Apple Watch Series 5 gets Always-On Display
Apple has finally added the Always-On Display feature on Apple Watch. The feature has already been available on smartwatches from Samsung and other vendors. You no longer have to raise to wake up the screen. The Always-On Display shows time and your workout metrics at all times in low-power mode. It dims the watch face and reduces the refresh rate to preserve battery life.
Apple has used a new LTPO display technology that dynamically adjusts the refresh rate from 60Hz to 1Hz to conserve battery life. That coupled with a new ambient light sensor and an ultra-low power display driver ensures that the device delivers the same 18 hours of battery life as the Series 4. If you opt-out of the Always-On Display, you could see a minor improvement in battery life.
Compass to help you in navigation
Apple's smartwatches are more than just a combination of watch and fitness tracking. The Cupertino company already offers GPS on its smartwatches. The new Apple Watch Series 5 gets a dedicated Compass to help you navigate through the unknown roads and highways. It also offers longitude, latitude, and current elevation.
It could be difficult to use a compass when you have no idea which direction you are supposed to go. The Compass in Series 5 works with a new Watch Maps app that lets you see which way you are facing. The new watch also has three new compass complications that you can add to your watch face to see directions at a glance.
International emergency calling
The Series 5 Watch brings an international emergency calling feature in more than 150 countries. You can activate it by pressing the side button. If you are on a foreign trip and find yourself in trouble, you can call emergency services with your new watch.
The international emergency calling feature would work irrespective of where you purchased the smartwatch or whether your international roaming plan is active. It works with fall detection to automatically place an emergency call when the watch senses that you have had a hard fall and haven't moved for at least a minute.
Software
The new Apple Watch Series 5 will run the watchOS 6 software out of the box. The software has been in beta testing for months. It brings a dedicated Watch App Store, reducing the wearable device's reliance on the iPhone. The watchOS 6 would be rolled out to Series 3 and Series 4 models on September 19. The Series 1 and Series 2 devices will get it later this fall.
The watchOS 6 will have a Noise app that measures the noise levels in your surroundings and warns you when it's too loud. The software also has a Cycle Tracking app to let women track their menstrual cycles. Women can log essential details into the app and it will predict the timing for the next period and fertile windows.
Other features include audiobook support and new dynamic watch faces like Social Dial, Meridian, and Modular Compact. Unfortunately, the much-rumored sleep tracking feature is not available on the Series 5. Samsung and Fitbit watches already offer sleep tracking capabilities.
How much does the new Apple Watch Series 5 cost?
The Apple Watch Series 5 has a starting price of $399 for the aluminum model with GPS connectivity. If you want the GPS + Cellular version, you will have to shell out $499 for the device. Remember that you'll also have to pay for a data plan from your carrier. The titanium version starts at $799 while the ceramic model has a starting price of $1,299.
The Series 5 Apple Watch is up for pre-order on Apple's website. It will go on sales on September 20. While the Hermes Edition will hit the store shelves on Sept.20, the Nike model will arrive on October 4.
Following the launch of Series 5, Apple has discontinued last year's Series 4 Watch. The price of Series 3 has been reduced to $199.
Sept. 9, 2019 UPDATE – Apple is widely expected to reveal the Apple Watch Series 5 tomorrow alongside the iPhone 11 line-up. We haven't heard a lot about this year's Apple Watch models, although that could simply mean that Apple isn't planning very many changes in the hardware this year. Here's what we have heard recently.
MacRumors uncovered filings indicating that Apple registered four new Apple Watch models running on watchOS 6 with the Eurasian Economic Commission in late August. This suggests there could be four Apple Watch Series 5 models with the model numbers A2156, A2157, A2092 and A2093. Of course, we're also assuming that Apple doesn't change the name and that this year's new models are referred to as the Series 5 and not just a continuation of Series 4.
Most of the rumors about the Apple Watch Series 5 point to cosmetic changes rather than anything big. Specifically, we've heard that there could be new models with titanium and ceramic cases. We already know that most of the major changes are being made to watchOS, which is bringing its own app store and more independence for the Apple Watch.
The Apple Watch's popularity signals that it already offers what most smartwatch users want. However, there are still some features missing. For example, the device still lacks any native support for sleep tracking. In order to add this feature though, Apple would probably need to significantly improve the battery life on the device.
We've also heard that the smartwatch could get blood pressure monitoring. The source for this rumor is Twitter user Mr White, but it's unclear where he got the idea.
I think Apple Watch S5 will support blood pressure measurement. pic.twitter.com/xE1wVJfA7R

— Mr·white (@laobaiTD) August 27, 2019
One feature that could convince owners of current Apple Watch models to upgrade is an always-on face, but again, this would require improvements to the battery life.
Previously: The Apple Watch Series 4 is a big hit, thanks to the new health features that come with it. Now all eyes are on the next iteration, the Apple Watch Series 5. As of now nothing is known officially known about the watch, including its existence. The lack of information about the next watch, which could be just months away from release, must not come as a surprise because Apple rarely talks about its upcoming products until it announces them onstage.
Like always, we will have to depend on rumors, leaks and reports to learn about the Apple Watch Series 5. The most believable rumor about the next-gen watch is that it will be an independent device, meaning users won't need an iPhone to operate their Apple Watch.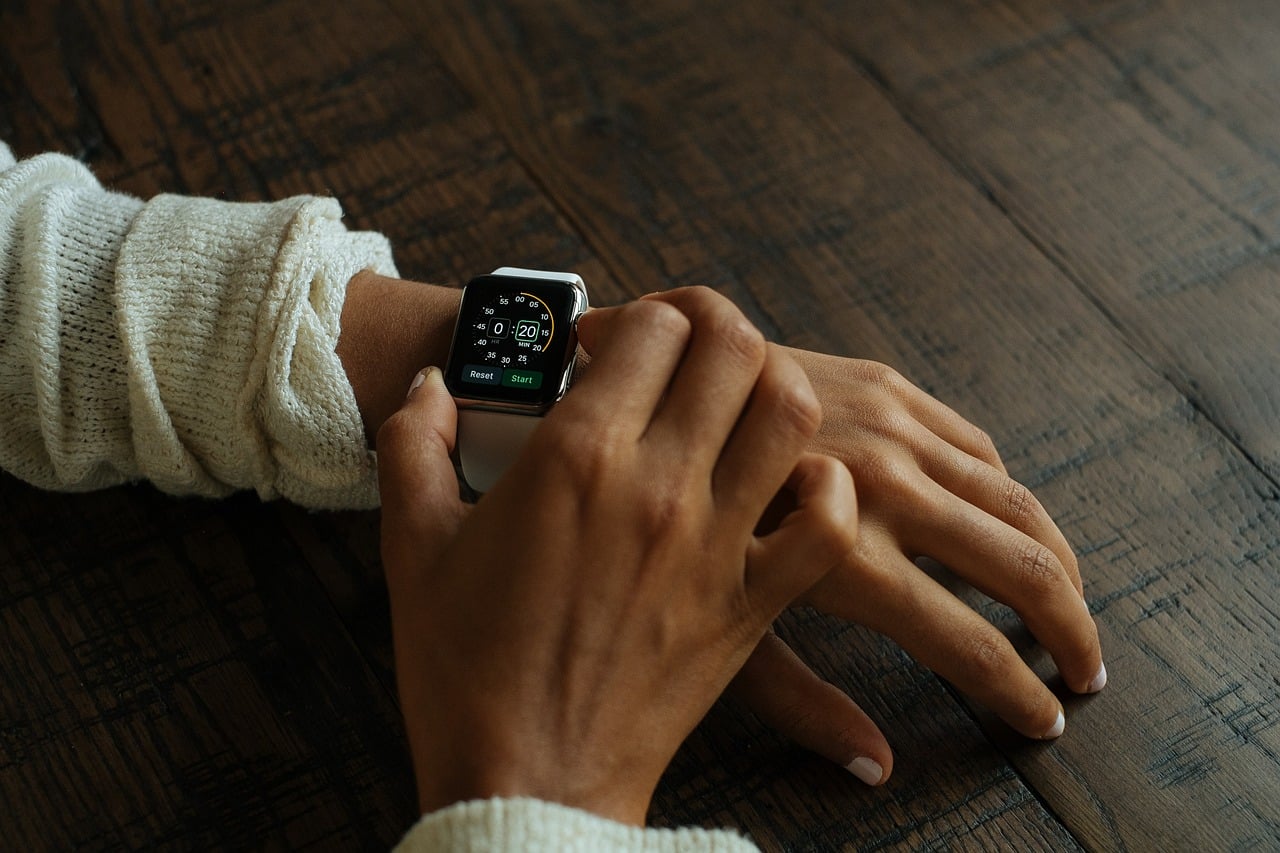 Users will be able to download apps directly from the watch-specific app store and delete apps directly from the watch. Currently, users are able to delete only third-party apps. However, with the upcoming watch, users could get full control over the functions they don't want on the device.
This would come as good news for those who are interested in owning an Apple Watch but don't have or want to buy an iPhone. Such functionality would mean more users would benefit from the health features, especially when there are reports about Apple adding more health features in the Apple Watch Series 5.
According to the reports, the Apple Watch Series 5 will enable women to track their menstrual cycles and assist with conception. Apple is also expected to debut a Noise app that will warn users when they are exposed to harmful decibel levels.
According to the recommendation from the World Health Organization (WHO), people should avoid noises that are greater than 85dB. The health agency also suggests that people should not expose themselves to the noises of chainsaws, heavy traffic, concerts, sports crowds and more on a regular basis.
Since most people don't listen to such advice, a device to remind them to stay away from harmful noises could prove very useful in the long run. If the next Apple Watch does have such a feature, it will likely use an improved mic to measure the intensity of sounds. There have already been concerns that such a device with an improved mic could pose a threat to privacy and be used for spying on people. However, as long as the device does not record any sound, it should not be a concern.
The Apple Watch could continue to offer ECG functions, and rumors suggest the watch could also get the ability to determine one's blood pressure. Other rumored health features include sleep tracking, meditation tracking and a food-tracking feature.
In addition to health features, Apple will reportedly aim to make the watch a useful productivity tool. To achieve this, several functions such as a calculator, Apple Books and even voice memos could be made available. Further, Apple will reportedly improve current productivity tools such as the camera remote, radio, timer and alarm.
In terms of design, Apple is not expected to experiment much. The company overhauled the design of the watch with the Series 4, the first major change to the design since the original Apple Watch. Although the existing bands still fit, the face of the Series 4 watch is marginally bigger, and the bezel around the display is smaller. Thus, we don't expect Apple to change the design much from Series 4 to Series 5.
As far as the release date, Apple has revealed every new watch during its September iPhone event. Except for the first Apple Watch, every new watch has been shipped in September as well. Apple can be expected to follow a similar release schedule this year.
In terms of price, Apple not has been following any real trend. The original Apple Watch started at $349, while the Series 2 and Series 3 came with starting price tags of $249 and $369, respectively.  Then the Series 4 hit the market with a price tag of $329, while the latest Series 4 came with an increased starting price of $399. As you can see, the price of the Apple Watch has been all over. Thus, it is almost impossible to predict the price tag for the Apple Watch Series 5. Nevertheless, we could say that the upcoming watch could be priced about the same as the Series 4 watch.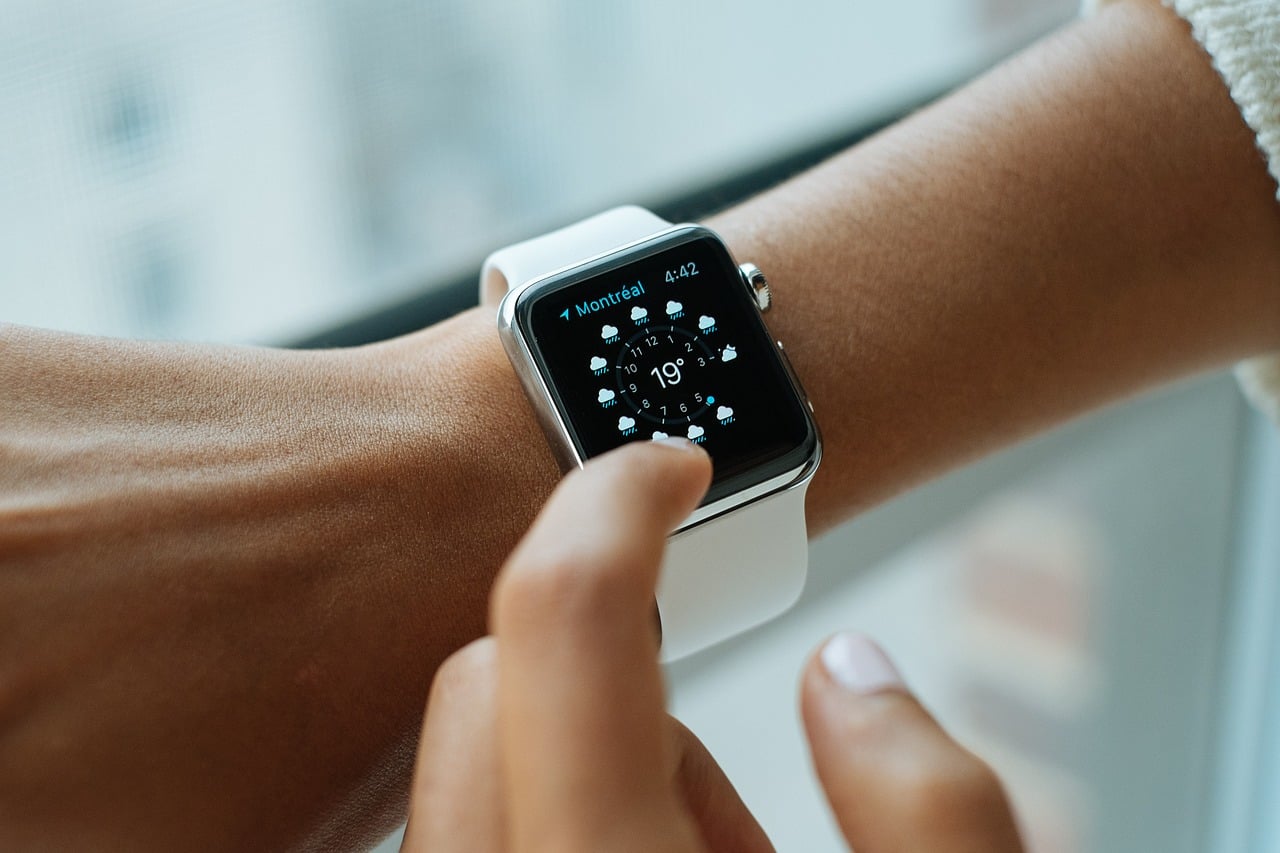 We know watchOS 6 is bringing the App Store to the Apple Watch so that the device will be able to break away even further from the iPhone, so we expect the Apple Watch Series 5 to make the most of this. Even though previous watch models are also expected to get the App Store as part of watchOS 6, the Series 5 could have more functionality on this front.
We also would not be surprised if Apple's next-generation watch finally comes with some sleep-tracking features. The company has made health and fitness a major focus for its smartwatch, but it hasn't offered any sleep-tracking features so far.
Sleep tracking on Apple Watch series 5
It's possible that sleep tracking could finally become a reality with the Series 5, although this is purely based on what's offered by other smartwatches and trackers. Bloomberg also reported that Apple was working on sleep-tracking features, although the media outlet also said it might not be ready until next year.
The watch will also be packed with even more health- and fitness-tracking features. We already know Apple has been planning two new apps called "Cycles," a menstrual tracking app for women, and "Dose," an app designed to help users keep track of their medications. The Series 5 will likely come with even more health features.
We've also heard that this year's model could have an OLED panel from Japan Display, which was particularly interesting because Japan Display hasn't previously sold OLED displays. It supplied LCDs for Apple's other products, but not OLED displays. The Apple Watch Series 5 is expected to retain the same design as previous models, although analyst Ming-Chi Kuo mentioned the return of a ceramic casing. However, he didn't offer many details, like whether the ceramic model will be reserved only for the most expensive model like it was in models before the Series 4 or if ceramic will play an even bigger role in the design of the Series 5.