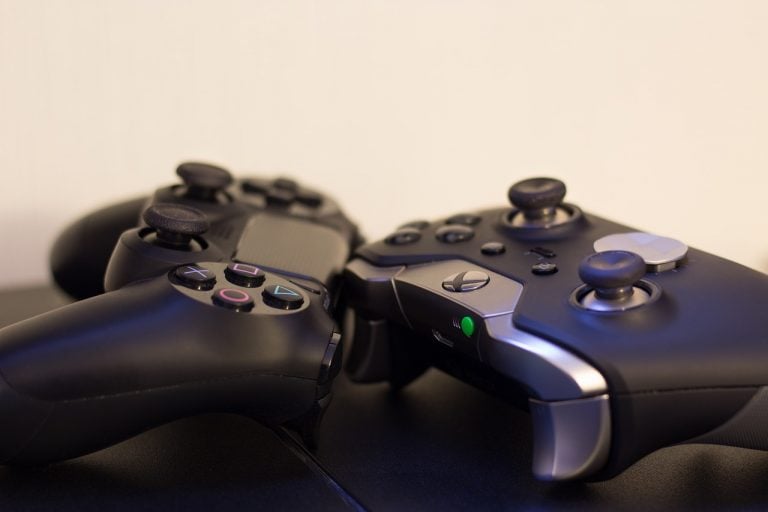 Microsoft and Sony are already facing off over their next-generation consoles even though we're more than a year away from the releases. Microsoft officially revealed the Xbox Scarlett at E3 this week, and Sony executives have been talking up the PS5 recently as well. Many tech enthusiasts are now piecing the details together to consider the match-up between the Xbox Scarlett vs the PlayStation 5.
Xbox Scarlett vs PlayStation 5 under the hood
Most of the details about the Microsoft's and Sony's next-generation consoles are still being kept under wraps, but both companies have revealed enough tidbits to whet the appetites of anyone who knows anything about console hardware. Perhaps one of the biggest buzzword phrases to appear lately is "ray tracing," which both companies have mentioned. The technology is widely being touted as the next big thing in graphics technology, but hardware doesn't currently support it. Thus, Microsoft and Sony are having to wait until there is sufficient hardware to support their visions.
The PS5 will run on an octa-core, custom-built third-gen AMD Ryzen chip built on the Zen 2 architecture with Navi graphics. The console will also support 8K resolutions, putting it far ahead of standard display technology currently. Sony is obviously focused on future-proofing the PS5 because it will be a long time before 8K TVs become standard. The Xbox Scarlett will also support 8K resolution, which isn't surprising given that Microsoft doesn't want to be left in the dust on graphics again. Microsoft has also said the next-gen Xbox will be capable of 120 frames per second, which will also be a significant leap from the previous generation.
Canyon Distressed Opportunity Fund likes the backdrop for credit
The Canyon Distressed Opportunity Fund III held its final closing on Jan. 1 with total commitments of $1.46 billion, calling half of its capital commitments so far. Canyon has about $26 billion in assets under management now. Q4 2020 hedge fund letters, conferences and more Positive backdrop for credit funds In their fourth-quarter letter to Read More
Both next-generation consoles will also have solid-state drives, which should speed up load times dramatically. Sony also plans to emphasize 3D audio for the PS5 to make the gaming experience more immersive on both the TV and in headphones. Interestingly, "immersive" is the same word some Microsoft executives have used to describe the Xbox Scarlett.
On some level, the Xbox Scarlett vs. PlayStation 5 battle is currently about marketing because the messages we're getting from Microsoft and Sony are strikingly similar.
Other details about the next-generation consoles
Microsoft has officially said that we can expect the Xbox Scarlett in time for next year's holiday season. The PS5 does not have a launch timeframe yet, but we wouldn't be surprised if it ended up being released around the same time. It's probably too early to talk about prices in the Xbox Scarlett vs. PlayStation 5 battle, but that doesn't mean enthusiasts aren't. The PS4 was meaningfully less expensive than the Xbox One at $400 versus $500 for the Xbox One at launch. However, the Xbox One launched with its Kinect motion tracker included, which accounts for the high price. We don't expect Microsoft to make the same mistake with price this time around, and it should be easier to price the Xbox Scarlett competitively without an extra accessory included.
As far as games, we only have one confirmed title for either console, and that's Halo Infinite for the Xbox Scarlett. However, we would expect both next-generation consoles to launch with quite a few high-profile games available.