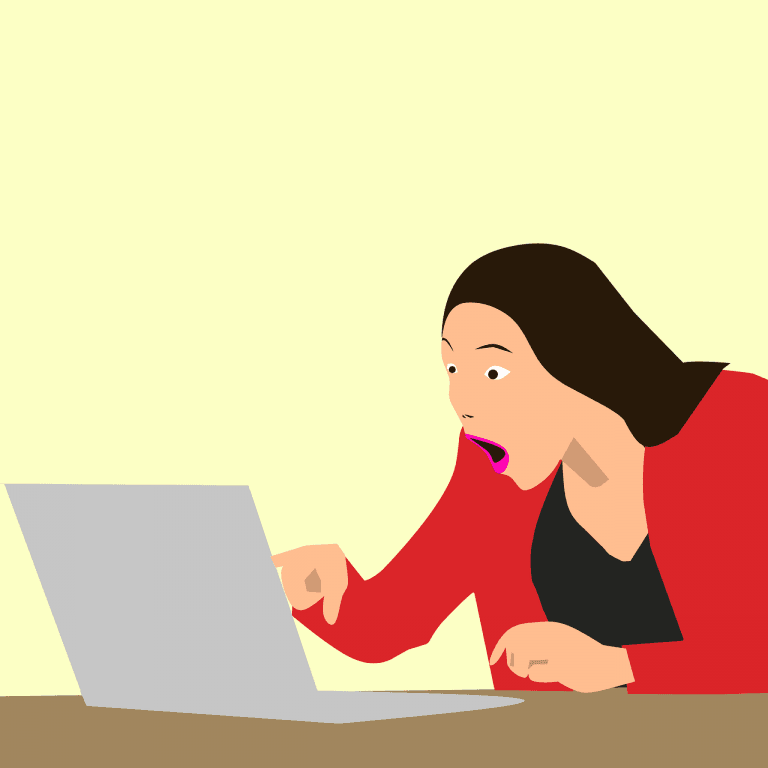 The UK porn ban is set to go into effect within the next month. However, a new report from the Open Rights Group, or ORG, has labeled the ban as a "privacy timebomb."
UK Porn Ban Issues
According to Independent, ORG has listed a number of issues with the way the UK porn ban is being handled. Internet users would have to verify their age before entering any sites that contain pornographic material. While that may not seem problematic at first glance, the watchdog group has outlined several issues with how the users' information is handled.
Estimates show that approximately 20 million adults in the UK view pornographic websites and videos. This means that any breach of privacy related to the UK porn ban could be widespread, causing serious issues for users. ORG points out that the security measures in place for data protection are thin at best. The report calls the age verification system "a 'tick box' excercise."
Robinhood 2021 Conference: Cathie Wood discusses her investment process with Lee Ainslie [Exclusive]
ARK Invest is known for targeting high-growth technology companies, with one of its most recent additions being DraftKings. In an interview with Maverick's Lee Ainslie at the Robinhood Investors Conference this week, Cathie Wood of ARK Invest discussed the firm's process and updated its views on some positions, including Tesla. Q1 2021 hedge fund letters, Read More
Jim Killock of ORG, says "due to the sensitive nature of age verification data, there needs to be a higher standard of protection than the baseline which is offered by data protection legislation." Killock feels that there isn't enough security instilled into the data protection plan that is being rolled out with the UK porn ban, and he is fighting to change that before the ban is introduced on July 15.
Forbes reports that Killock went on to say in regard to security, "the BBFC's standard is supposed to deliver this. However, it is a voluntary standard, which offers little information about the level of data protection being offered and provides no means of redress if companies fail to live up to it. Its requirements are vague and a 'tick box' exercise. This renders it pointless, misleading and potentially dangerous as advice to consumers seeking safe products." The current security measures surrounding the UK porn ban add up to a big problem if data is leaked.
Ban Designed To Protect Children
According to the UK Department for Digital, Culture, Media and Sport (DCMS) the UK porn ban is a means of protecting young viewers from being exposed to pornography. Earlier this year a spokesperson for the DCMS said "this is a world-leading step forward to protect our children from adult content which is currently far too easy to access online."
Studies have shown that exposure to pornography at an early age is detrimental to children. According to a 2017 study performed by the Australian Institute of Family Studies, the effects of porn on children lead to deviant behavior as an adult. The study states "pornography may strengthen attitudes supportive of sexual violence and violence against women." It also points out that "nearly half of all children between the ages of 9-16 are regularly exposed to pornography." The UK porn ban is designed to limit that exposure, and prevent children from growing up with a skewed sense of sexuality.
Security Issues Need To Be Resolved
While the UK porn ban is an important step in the protection of children, steps should be taken to protect the privacy of adults viewing the content online. The only sites that will be affected by the ban are commercial sites, while peer to peer file sharing sites will not be monitored.  The UK government is also implementing a much wider protection net by requiring all sites that can be accessed by children to monitor their content to be sure it is age appropriate. This step is also a concern for watchdog groups who claim it is an even bigger security risk in terms of data protection. TechUK says "this approach presents many data protection risks, particularly for children who may now have their personal data linked to their verified identity." How the government will handle security concerns remains to be seen, but for now the porn ban will go into effect on July 15.