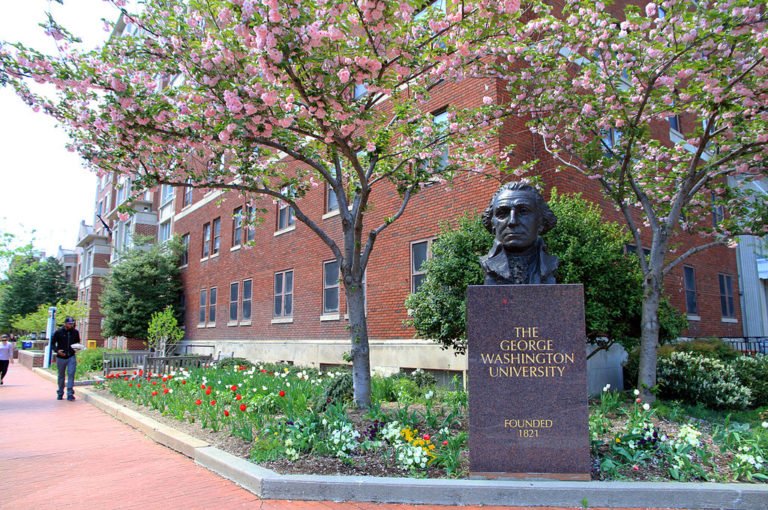 GWU Requiring Freshmen to Undergo Mandatory 2-Hour Indoctrination; They Must Avoid Acephobia, Sizeism, and Whitesplaining – How About Smokerism? 
WASHINGTON, D.C.  (June 26, 2019) – George Washington University [GWU] is requiring all incoming freshman to undergo a two-hour on-line indoctrination which tells them not to say anything that might be considered acephobia or suggests sizeism, that whitesplaining is a form of racism, and that police may not be reliable protectors, says public interest law professor John Banzhaf, who has helped defeat other free speech threats at his university.
Q1 hedge fund letters, conference, scoops etc
Why The Term 'Value Investing' Is Redundant
What does value investing really mean? Q1 2021 hedge fund letters, conferences and more Some investors might argue value investing means buying stocks trading at a discount to net asset value or book value. This is the sort of value investing Benjamin Graham pioneered in the early 1920s and 1930s. Other investors might argue value Read More
This year, he explains, all incoming freshmen must, for the first time, complete an indoctrination - called an inclusion module which reportedly takes two hours to complete - in which they must view videos telling them what speech is considered incorrect, answer many questions during which a wide variety of speech "does" and "don't" are laid out, and learn how to spot and avoid many different "Isms and Phobias."
For example, the module tries to convince a student who is overweight, and who offers to work with another student to "lose weight together," that he is guilty of sizeism; that alerting a Native American that some criminals are selling counterfeit American Indian jewelry is not only wrong, but also whitesplaining which is a form of racism; and that even suggesting that males and females may not perform similarly on some math tests is very wrong.
Students were also told that choosing not to like a person because the person claims to be asexual is very wrong.
Moreover, even sending a congratulatory message to a friend - "congratulations on your engagement! Who's the lucky guy? Are you planning to have a big family? Cause you'll be a great mom (once it's time)!" - in wrong because it constitutes sexism and heteronormativity.
It's political correctness run amuck, says Banzhaf, and, unlike most "educational" programs on campus which are voluntary and rely upon logic and persuasion, students are forced to sit through about two hours of this one, answering questions the way the university want them to think, and being shamed for not accepting everything they are being told.
This new and untested program was imposed because two sorority members posted a picture on Snapchat in which one held a banana peel. The caption read "Izzy: 'I'm 1/16 black.'"
It is also being introduced shortly after President Trump adopted an executive order which requires many federal agencies to cut off funding for institutions which are not in "compliance with stated institutional policies regarding freedom of speech for private institutions."
Students should not necessarily be officially discouraged - e.g., by fear that their actions might be reported to GWU's bias response squads - from declining to befriend or hang around with students who are obese, since many studies show that close association with obese individuals can cause people to gain unhealthy amounts of weight themselves, argues Banzhaf.
Students who are already obese certainly should not be prohibited from seeking out other students in the same situation to suggest providing mutual support for each other, any more than GWU should discourage students who smoke from seeking assistance in quitting through bonding with other smokers.
Would that constitute prohibited smokism or smokerism, he asks, suggesting that any forced indoctrination of college students regarding viewpoints violates academic freedom.
JOHN F. BANZHAF III, B.S.E.E., J.D., Sc.D.
Professor of Public Interest Law
George Washington University Law School,
FAMRI Dr. William Cahan Distinguished Professor,
Fellow, World Technology Network,
Founder, Action on Smoking and Health (ASH),
2000 H Street, NW, Wash, DC 20052, USA
(202) 994-7229 // (703) 527-8418
http://banzhaf.net/ jbanzhaf3ATgmail.com  @profbanzhaf