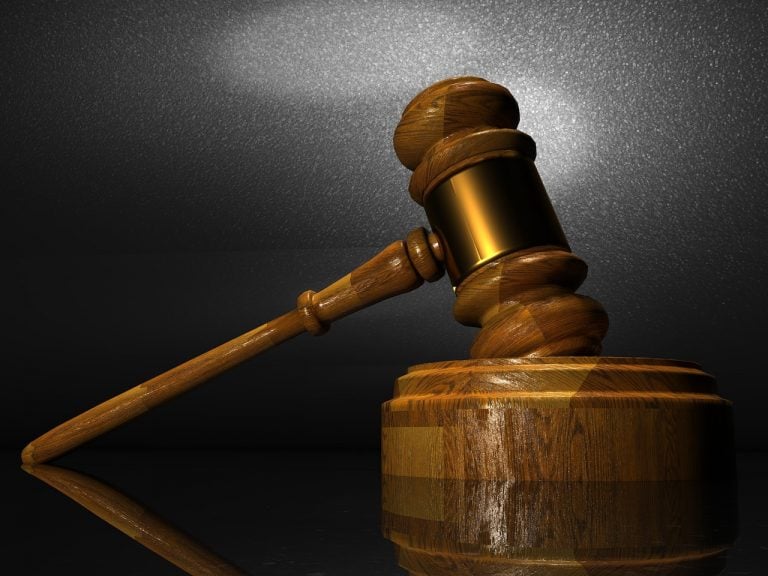 Judge Supports New Title IX Regulations – But Trumps Them; Private as Well as Public Colleges Must Now Provide Due Process Protections 
WASHINGTON, D.C.  (June 21, 2019) –  A federal judge has just issued an important ruling which provides strong support for new proposed Title IX regulations dealing with allegations of sexual harassment on campus, but also largely trumps them with the same decision, suggests public interest law professor John Banzhaf.
Q1 hedge fund letters, conference, scoops etc
[Exclusive] Voss Value Surges On Small-Cap Housing Stock Bets
Voss Capital's flagship long/short equity strategy, the Voss Value Fund, returned 23.3% to investors net of fees and expenses in the first quarter of 2021. Q1 2021 hedge fund letters, conferences and more According to a copy of the firm's first-quarter investor letter, which ValueWalk has been able to review, the Texas-based asset manager's gross Read More
The draft of the proposed regulations says that they are intended to ensure "that due process protections are in place for individuals accused of sexual harassment."
This proposed guarantee would be especially important for the great majority of college students who attend private colleges which are not bound by the U.S. Constitution.
The new ruling by federal judge John Fowlkes, Jr. is very important and precedent setting because it holds, for the first time, that in Title IX proceedings involving date rape, even private institutions of higher education must give accused students all of the protections - including the all-important right to cross examine witnesses - that public institutions have been required to provide under the constitutional guarantee of due process.
So his ruling adds strong support for the proposed regulations by providing additional grounding for the controversial and much-opposed concept of extending due process protections to the great majority of students at colleges and universities which are private rather than public.
On the other hand, the judge's ruling also trumps the new regulations, says Banzhaf, because due process rights, by law, take precedence over mere agency regulations.
So even if the final version of the regulations is changed for some reason so as not to provide due process rights to those accused of sexual assault, the students charged would still be entitled to these vital procedural protections - including the important right of cross examination - under this new judicial precedent.
The same result would apply if the new rules were successfully challenged in court, notes Banzhaf.
The concept of extending due process rights to those accused of date rape - something which was not done in the original Obama-era guidelines - was strongly opposed by many who often argued that the accuser and the accused should be entitled to the same rights and protections.
But the Due Process Clause only provides protection for those who are charged and stand to lose something of value, notes Banzhaf, and not to those who allege that they have already been victimized.
In a criminal trial, a woman accusing a man of rape has no due process rights, whereas the person accused is guaranteed many, notes Banzhaf, who teaches due process law.
JOHN F. BANZHAF III, B.S.E.E., J.D., Sc.D.
Professor of Public Interest Law
George Washington University Law School,
FAMRI Dr. William Cahan Distinguished Professor,
Fellow, World Technology Network,
Founder, Action on Smoking and Health (ASH),
2000 H Street, NW, Wash, DC 20052, USA
(202) 994-7229 // (703) 527-8418
http://banzhaf.net/ jbanzhaf3ATgmail.com  @profbanzhaf