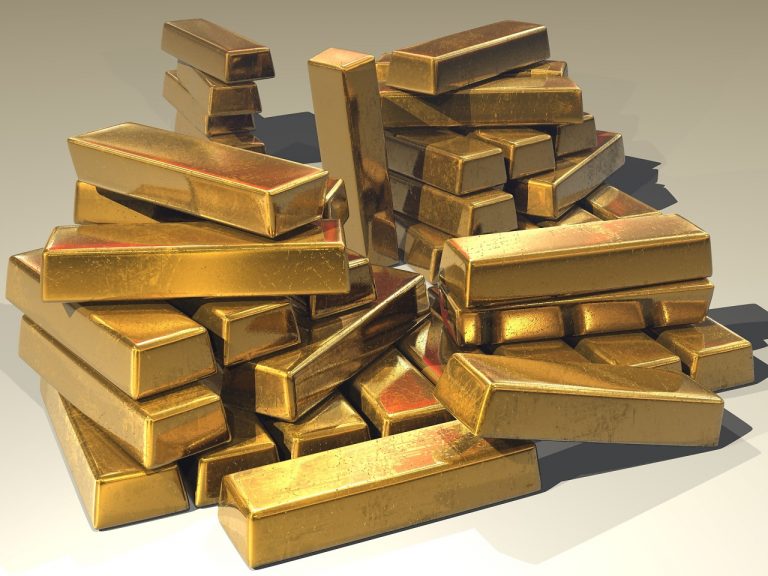 We get more questions about safely storing and insuring metals than anything else. So, we brought together our best minds – Mike Maloney, GoldSilver.com president Alex Daley, and senior analyst Jeff Clark to share their insights on the topic. This is your chance to take a table-side seat and join them in a first-of-its-kind webinar about one of the key concerns for every metals investor: storage. You will learn:
How Jeff Clark's having gold stolen from his home changed his view of storage forever
The extent of Brinks security, from armed guards to seismic sensors
How GoldSilver's size and market standing has enabled us to offer you extraordinary storage for a price few would imagine possible
GoldSilver's allocated storage difference: you own real, specific, unshared gold and silver (as opposed to our competitors' so-called "allocated" storage, where you don't)
GoldSilver's human difference: Every online order and account request is double-verified by an expert in our headquarters
The fatal flaw that makes insuring your home-stored gold especially dangerous
GoldSilver has made private vault storage affordable for everyone
Your holdings are insured for the full market value of your metals
The importance of storing gold and silver outside of the banking system
About our partnership with Brinks, the most trusted name in financial security
How our private vaults are audited every single day to ensure your holdings are safe
Bank safe deposit box horror stories; why to never store your metals in one
How ETFs and mint certificate programs charge you up to 7% fees, while delivering a fraction of the ease and security that GoldSilver provides
The GoldSilver instant-liquidity advantage
And so much more…
Q1 hedge fund letters, conference, scoops etc
David Einhorn At The 2021 Sohn Investment Conference: Buy These Copper Plays
There's a gold rush coming as electric vehicle manufacturers fight for market share, proclaimed David Einhorn at this year's 2021 Sohn Investment Conference. Check out our coverage of the 2021 Sohn Investment Conference here. Q1 2021 hedge fund letters, conferences and more SORRY! This content is exclusively for paying members. SIGN UP HERE If you Read More
So give us 35 minutes, and even if you know absolutely nothing about gold and silver storage strategies right now, you'll emerge with all the answers you need to make the smartest, safest decision you can for you and your family.
Gold & Silver Allocated Storage Program - Your Questions Answered
Transcript
So we've had a lot of interest in our allocated storage program since it launched. And also lots of questions. So we thought it'd be a good idea to spend some time talking about this. We're going to cover the most common questions we get on storage including why how the costs and other topics. I'm going to ask Mike why he uses professional storage and what his honest experience has been with it so far and I'm going to ask Alex some picky questions about safety and security in insurance and even visiting our gold. But before they jump on the line here with us I'd like to briefly tell you guys my story about some gold that was actually stolen from me and how it led to me making a change in how I store my metal so I'll be real open and honest with you guys here. I did have a home safe with some gold Eagles and Maple Leafs stored in it. The safe was hidden from view was actually hidden in the back of a closet. It was a key safe and the key was located actually in a separate room. The gold had been delivered discreetly to me. I never really told anyone what I had. So I thought I was being careful. I thought I'd done what I was supposed to do to keep it you know stored safely and quietly. I know now that I was a bit young and naive at that time but I did every single thing that you're told to do to keep it safe. Unfortunately we were away from the house for about a week. A burglar did get into the house. He found the safe. He crowbar it open and stole almost all the gold that I had at the time. We got back home and I immediately saw what had taken place and I became instantly angry and sick to my stomach. We called the police and they did take fingerprints but they couldn't identify any. And the bottom line is they couldn't really help us. I called my homeowner's insurance policy and they couldn't really help us. So not only did I lose my gold I had no recourse. I had no way to get it back or to be made whole. So this was obviously very traumatic to me and it made me realize that by keeping my gold at home I am at risk of not only losing it but putting myself and my family at risk. Now I understand why they say a home safe doesn't really guarantee anything a home safely buys you time and a little bit of that. So you can read the full story if you like on our Web site. It's the article titled robbed of my gold learn from my mistakes. The bottom line for me is that it changed how I personally view bullion storage and it made me conclude I just don't want it in the house. So now I use our allocated storage program as well. So let's jump in. There's a lot of things to discuss about storage and let's start with you Mike the one question that actually might help people understand professional storage a little bit better and that is why do you use it.
Well there's a bunch of different reasons but you know I don't want to have a bunch at home it can make you a target. And because I'm a sort of a high profile person I speak about gold I write about gold. I know people think that I have it at home I don't want people. I want people to know I don't Oh I keep it at Brinks but there's a whole bunch of reasons beyond just the added personal safety that you have when you don't have it at home. It's much more liquid. You can buy it and sell it at any time as long as gold stays in the vaulting system. It doesn't need to be acid you know that it's authentic it's fully insured it it there's there's no possibility of things like counterfeits or anything else getting into this system and then it's you're basically you know Brinks storage is sort of like hiring a storage facility where you're going to store some goods except this comes with armed guards.
I mean there's guys with guns standing around protecting this. And then the security level I mean they have seismic sensors so that they could tell if somebody was trying to chisel in from the ceiling or a tunnel up from underneath it. This is really high tech high security stuff. And the fact that I can log onto my account and I can sell it back at any given moment and lock in a price I can buy more and add to it without any hassle or you know I don't have to be there for delivery. There's just all sorts of different advantages and it's audited