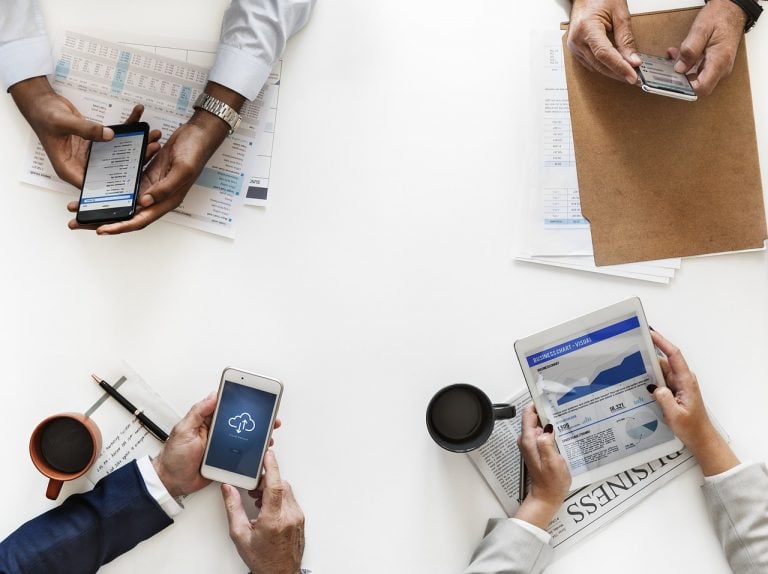 Below are the comments from analysts on AbbVie Inc (NYSE:ABBV)'s announcement that is it going to acquire Allergan plc (NYSE:AGN) for $120.30/share in cash and 0.866 AbbVie shares.
Analysts' comments on AbbVie

Q1 hedge fund letters, conference, scoops etc
How To Invest In India's Growth with INDF's Amit Anand
ValueWalk's Raul Panganiban interviews Amit Anand, Co-Founder of INDF, and discusses his approach to investing and why India Financials are very attractive today. Q1 2021 hedge fund letters, conferences and more The following is a computer generated transcript and may contain some errors. Interview with INDF's Amit Anand
BofA Merrill Lynch
AbbVie has announced its intention to acquire Allergan for $63bn (equity value) and $84bn EV. The combination is likely to come as a surprise to investors given limited therapeutic overlap and Allergan's limited pipeline, although the deal somewhat eases Humira-cliff once US biosimilars enter that market in 2023E+. Key aspects of the deal include: 1) valuation – deal values Allergan at 5.5x EV/Sales and 12x EV/EBITDA (2020E), 2) immediately accretive – the deal should be 10% accretive to Non-GAAP EPS over the first full-year following the close (est. early 2020) with peak accretion greater than 20%. The deal is expected to net at least $2bn in cost synergies (by year 3) and we forecast Allergan generating anywhere from $7-9bn of adjusted EBITDA in the 2019-2028 timeframe; 3) reducing Humira concentration - the combination reduces Abbvie's Humira concentration from ~50% of 2022E sales down to 34%.
SVB Leerink
This morning's announcement of the purchase of Allergan by AbbVie comes as a surprise, but is consistent with AbbVie's intention to diversify away from their dependence on Humira. The transaction takes advantage of AbbVie's dividend yield, discounted multiple and low borrowing cost, and significantly reduces their future dependence on their immunology franchise. With synergies, the combined company is likely to be able to maintain AbbVie's impressive track record of dividend growth. Even modest efficiencies, which we expect to be extracted over time, should drive pro forma EPS growth above the pharmaceutical industry average, which should be attractive to some investors. This is yet another transaction driven by diversification, scale and low borrowing costs, rather than portfolio or top line synergies. We expect AbbVie's stock to trade poorly on this announcement, and then to be dependent on investors' expectations for counter-offers or other risks to the transaction.
Piper Jaffray
Remain Neutral rated on AbbVie shares, new $80 price target after layering Allergan into our model and reflecting on the strategic and tactical implications of this combined business. We can't deny, a ~7% dividend yield and a stock trading at ~6.5X our 2020 non-GAAP EPS estimate at an EPS CAGR of ~11% over the next 3 years is tempting to us. However, the lack of an obvious strategic fit or a clear line of sight toward substantially backfilling the $16B+ cliff that will be the US Humira business come 2023, and management's assertions that the combined entity will have even more firepower to do midsized deals, give us pause. Indeed, while we like the commentary around deleveraging and earnings accretion, etc., this deal, which essentially combines two challenged businesses, feels to us like more of the same. Remain comfortably on the sidelines.
Analysts' comments on Allergan
Barclays
Abbvie to acquire Allergan for $188/sh; stock unlikely to trade on fundamentals: the mixed cash⁄stock transaction values Allergan at $188.24/sh ($120.30 cash and 0.866 AbbVie shares) and is expected to close 1Q20. We believe the deal is likely to go through without significant regulatory or FTC restrictions. The stock opened 30$ higher this morning and we do not expect it to trade on fundamentals alone anymore. In case the deal does not go through, there will likely be increasing pressure to unlock value, especially considering that Allergan has now clearly signaled its willingness. As a Consequence, we eliminate our discount to the multiple and raise our price target to $176 from $133 and our rating from UW to EW. No changes to earnings forecasts.
SVB Leerink
Given the multi-year stock weakness we are not surprised that one of the large pharma companies has made a bid on Allergan. Our initial thought is that $188 is too low. We can't believe that Allergan is not being taken out at least at $200, which begs the question whether this was a process or is AbbVie opportunistically pursuing a wounded stock. If it's the latter, then this bid could initiate others to pursue Allergan as well. Either way it looks as though the Allergan shareholders will be finally be rewarded for their patience. We look forward to learning more on the conference call.
Raymond James
In light of AbbVie's proposed acquisition of Allergan, we are downgrading our rating to Market Perform from Outperform and removing our prior $166 target given our view that the AbbVie offer represents a near-best outcome to repair Allergan's sagging share price. While shares were recently sparked by renewed discussion or hope of a break-up scenario allowing a revaluation upgrade based on the de-coupling Allergan's strong growth aesthetics, GI and CNS franchises from no growth deal legacy pharmacy assets, even under generous spin assumptions, both in terms of new Specialty segment EBITDA multiple as well as limited dyssynergy impact, we believe spin or break-up scenarios yield per share equity value in the $170-175 range for Allergan.
RBC Capital Markets
We think the deal goes through but not without debate. Deal close is expected "by early 2020". AbbVie does not anticipate any significant issues securing FTC approval with no major product overlap. But as we said this deal comes as a surprise and we expect some to question AbbVie's seeming move down the innovation curve given Allergan's disparate asset base (but some good assets). AbbVie shares are -15% reflecting negative reaction to this deal though whether we see push-back to the degree that we did with the BMY/CELG transaction is unclear (AbbVie break-up fee 2%).
Raymond James
Allergan has agreed to be acquired by an American biopharma giant AbbVie for a transaction equity value of approximately $63B, or $188.24 per share – a 45% premium to the closing price of Allergan shares on June 24, 2019. The total consideration consists of shareholders of Allergan receiving 0.8660 AbbVie Shares and $120.30 in cash for each Allergan Share. Considering Allergan's $23.5B in debt, the transaction represents 11.3x based on 2019 EV/EBITDA consensus, about 8% discount to large pharmaceuticals.
SunTrust Robinson Humphrey
AbbVie has agreed to buy Allergan for $120.30/share in cash and 0.866 AbbVie shares, which at yesterday's closing price values Allergan at ~ $63B, or ~11.6x our 2019E EBITDA. Allergan had been our top large-cap idea based on our view that the durability of the base business is underappreciated by investors, coupled with very low expectations for the pipeline. While AbbVie is paying a substantial premium to acquire the asset, it appears that cost synergies can largely fund that premium, putting AbbVie in a position to enjoy some optionality. While we were optimistic that Allergan shares could have performed well in the coming 12-18 months, we view this sale as a positive outcome in that it essentially guarantees a good near-term return, assuming the deal closes. Investors would likely have remain focused for some time on headwinds to the Botox franchise, loss of exclusivity for Restasis, and lack of significant pipeline news until next year.
Wells Fargo
Abbvie hosted a call to discuss their planned acquisition of Allergan. We had a note out earlier today on our thoughts about the deal which we explained that this deal is a good alternative for Allergan versus the current share price, but we are not convinced that this is a better alternative for shareholders looking past Humira patent expiry. We think deal is similar to deals in the past where a company sees challenges ahead for their business and trades into one with a better outlook and with cost synergy potential. We do not think that this will intensify consolidation in the sector, but a sector that has long been consolidating will continue to do so.