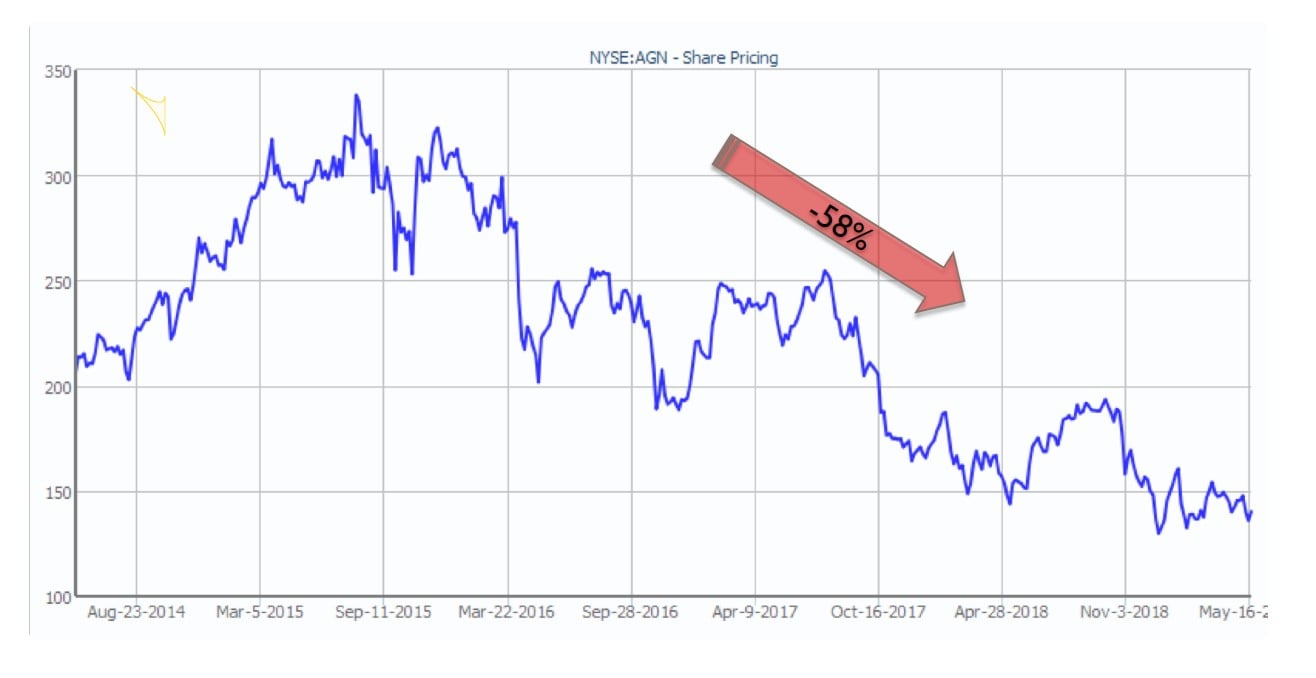 The following is a presentation by Gabriel Grego, founder of Quintessential Capital Management, from the 2019 Sohn Hong Kong Conference discussing Allergan plc (NYSE:AGN)'s serial write offs and poor management.
QCM: Effectiveness As Activist
Allergan: Unlocking Value Through Management Changes
(QCM is long AGN)
Top value fund managers are ready for the small cap bear market to be done
During the bull market, small caps haven't been performing well, but some believe that could be about to change. Breach Inlet Founder and Portfolio Manager Chris Colvin and Gradient Investments President Michael Binger both expect small caps to take off. Q1 2020 hedge fund letters, conferences and more However, not everyone is convinced. BTIG strategist Read More
Q1 hedge fund letters, conference, scoops etc
Allergan In A Nutshell
Market Cap: $46b (NYSE)
Industry: pharma
Segments: esthetics, general medicine
Sales: $15.7b
EBITDA: $7.1b
Known for: Botox
Challenging Stock Performance (-58% Since 2015)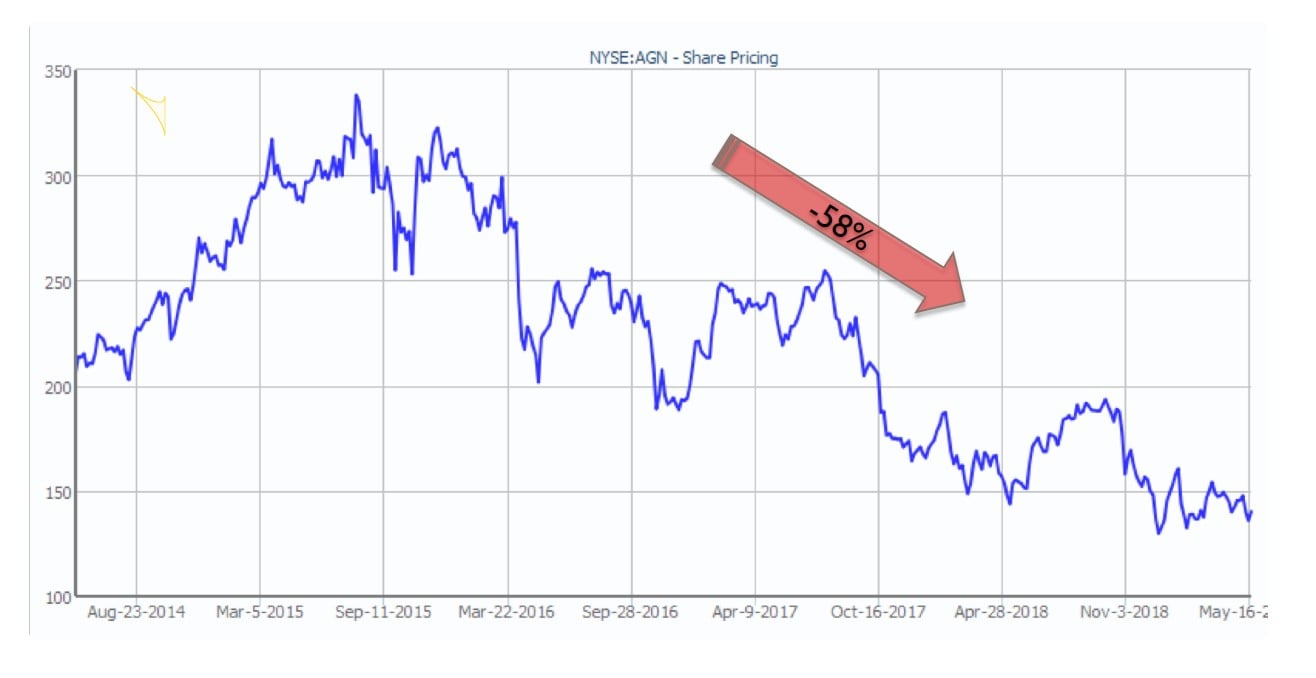 History
Formerly Actavis.
Redomiciled to Ireland (tax inversion)
Generics division sale to Teva, deleveraging
M&A spree
Recent issues:

Loss of exclusivity
Serial write offs
Looming botox competition
Activist shareholders involved
Product Portfolio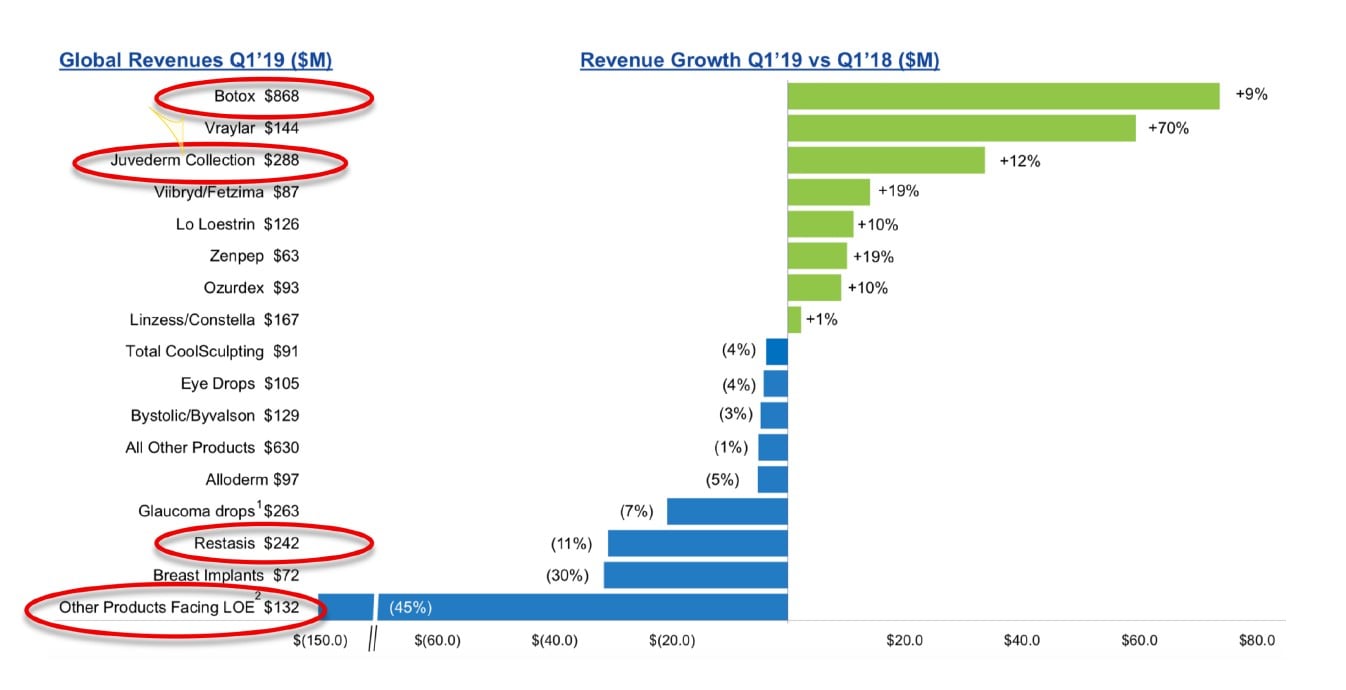 Not Exactly A Thriving Business At First Sight...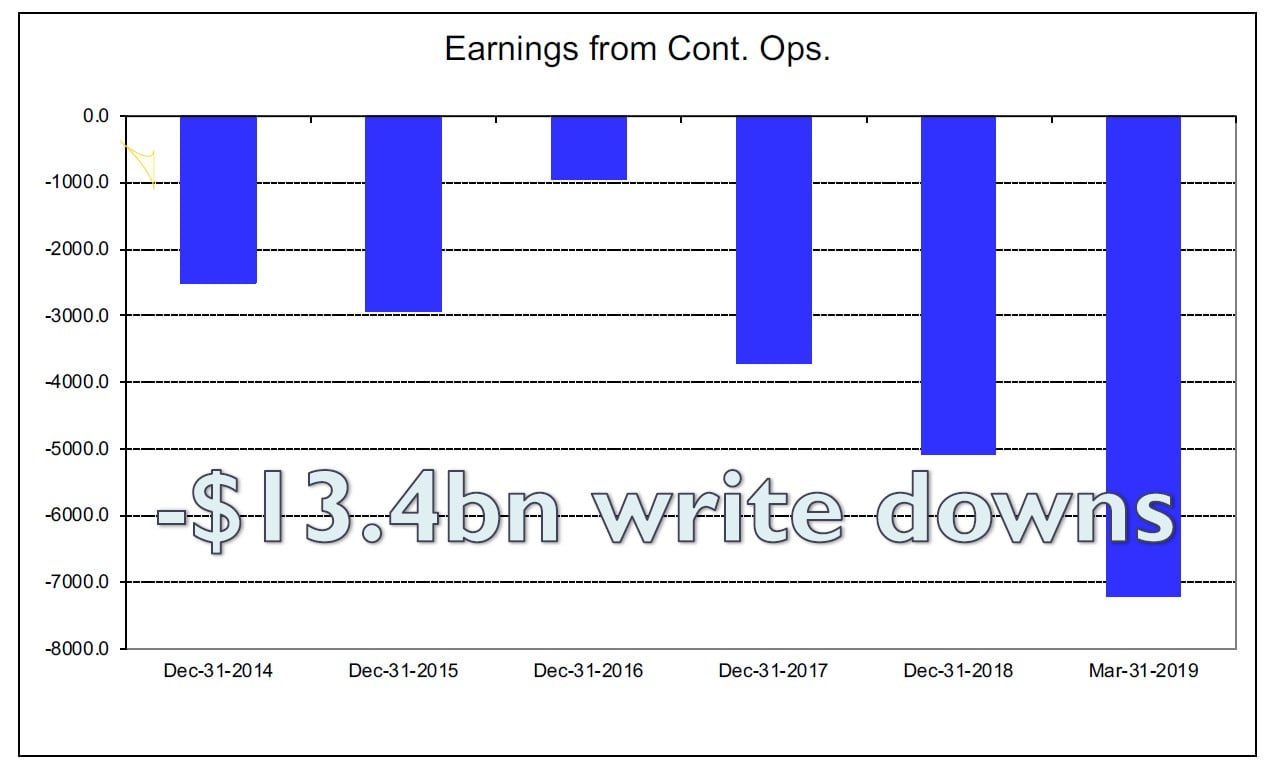 ...But Appearances Can Be Deceptive...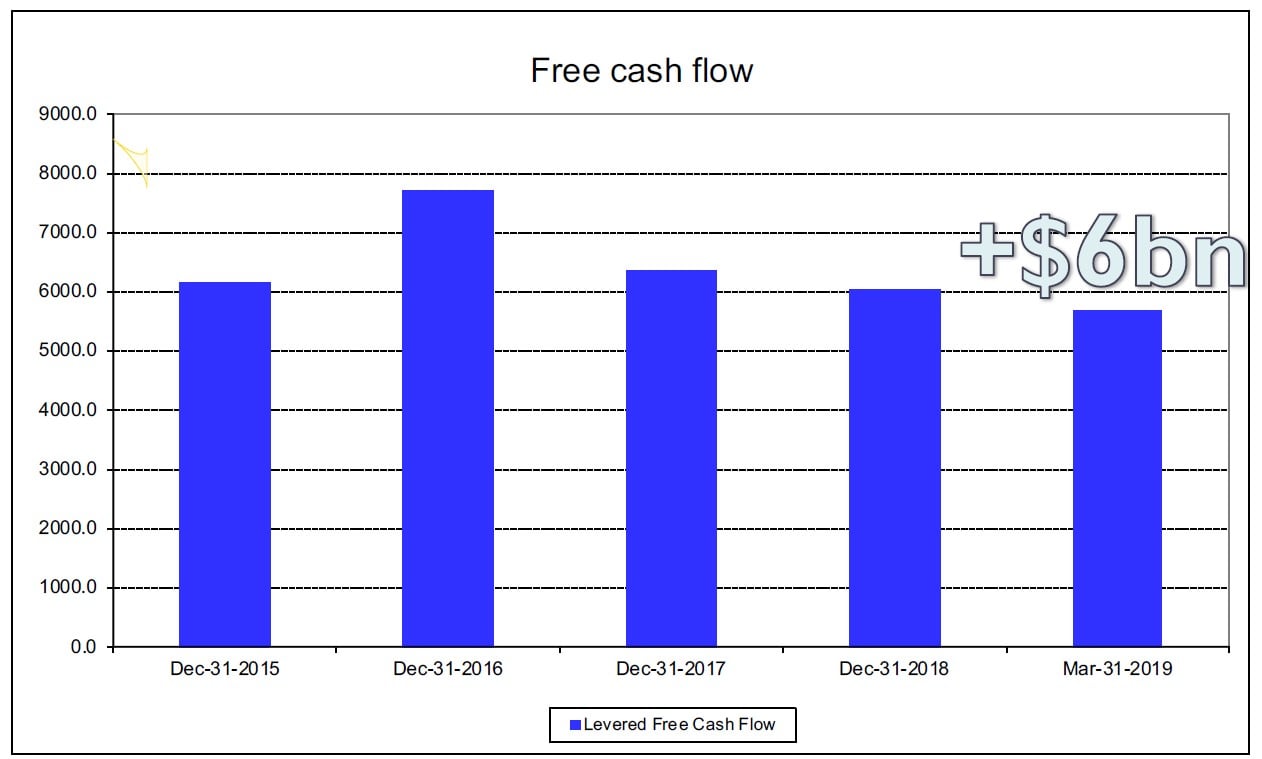 AGN: Inexpensive By Most Measures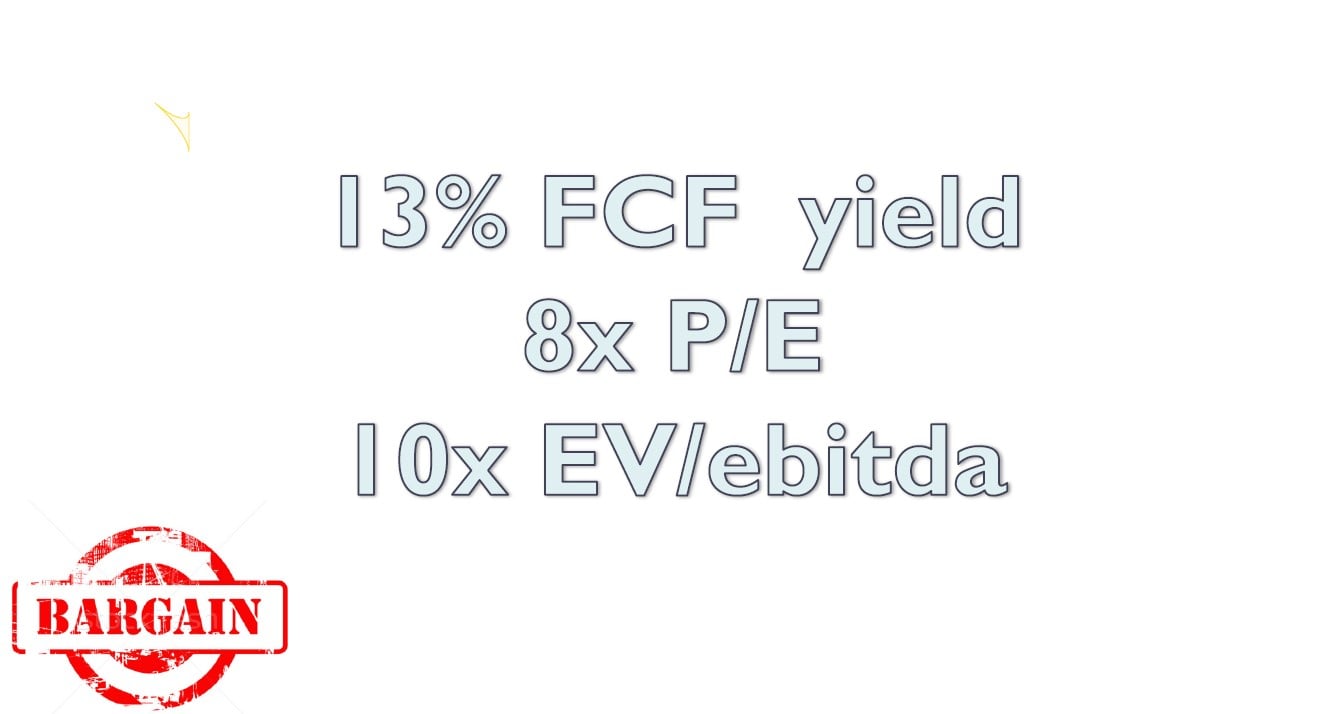 EV/EBITDA: 9.7 (vs 13.5 Median*)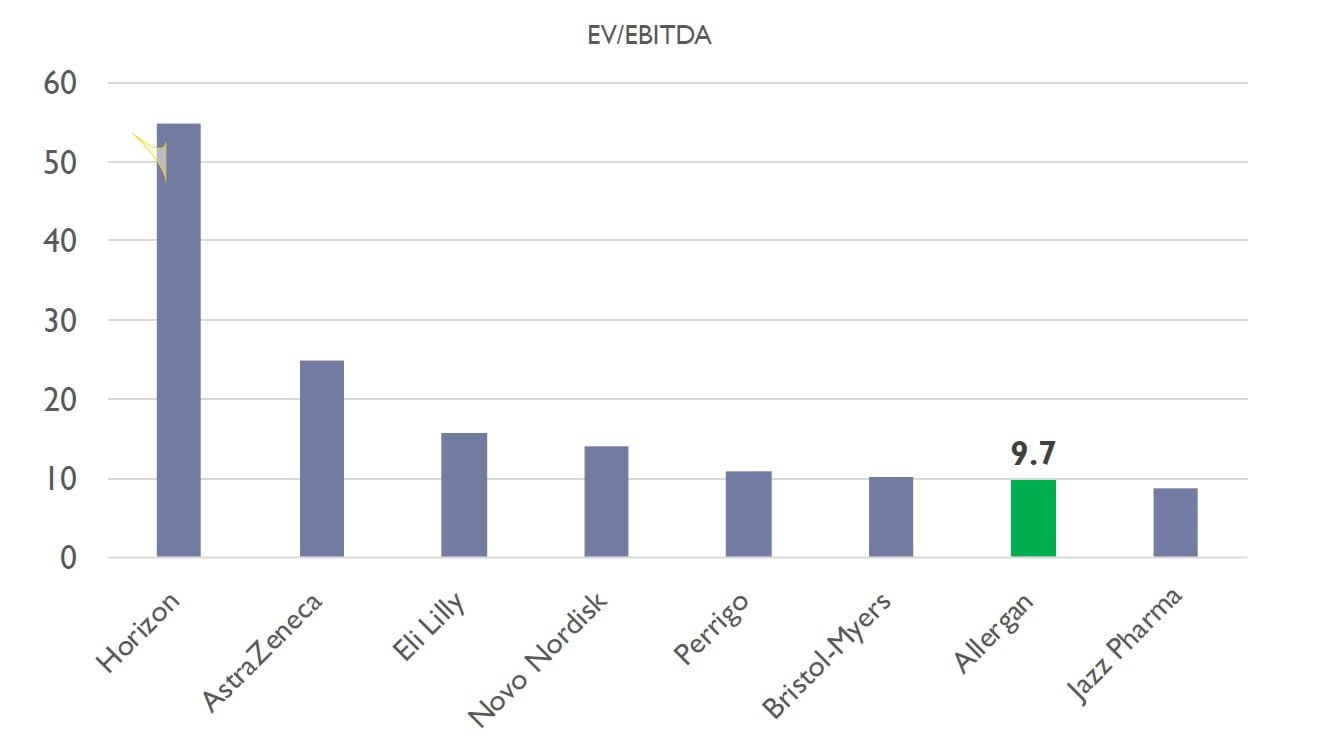 Valuation: FWD P/E 8.4 (vs. 17.9 Median*)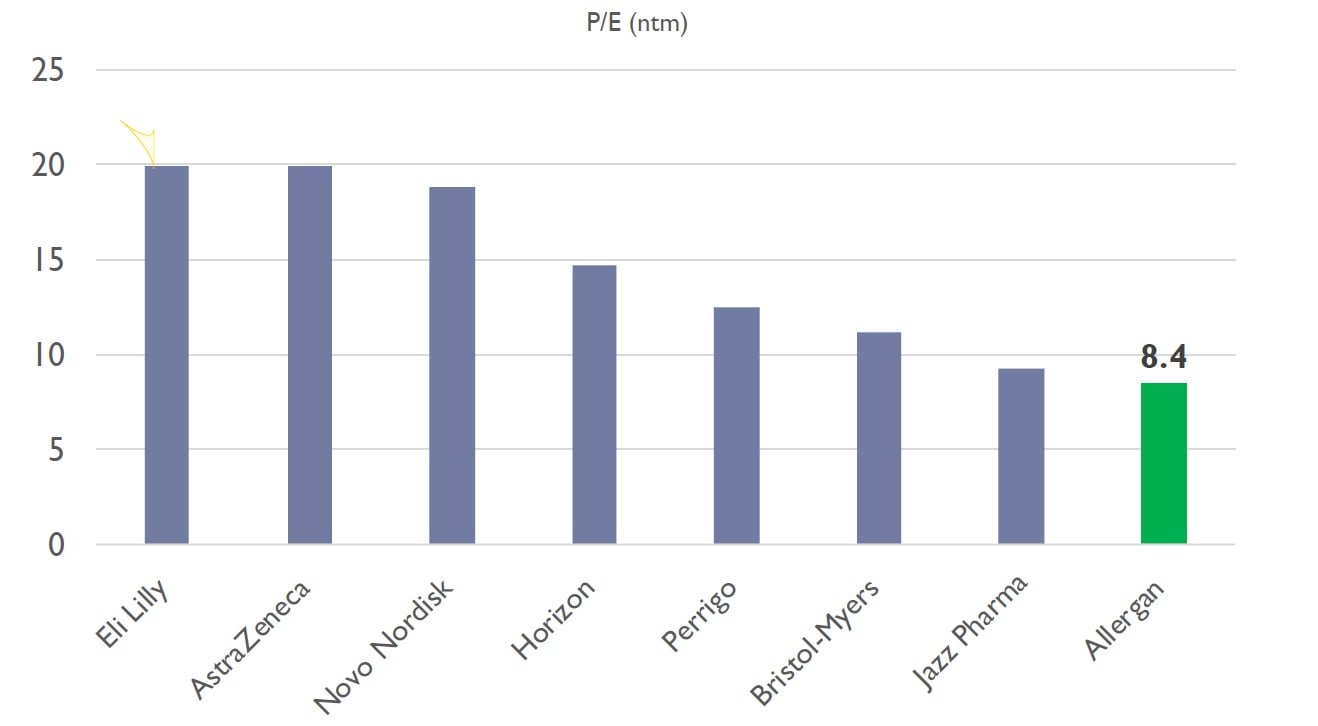 Why So Cheap? Plenty Of Uncertainty
Botox: fear of new competitors
Write offs: poor management?
Loss of Exclusivity
High leverage (3.2x EBITDA)
Loss Of Exclusivity: Can Be Managed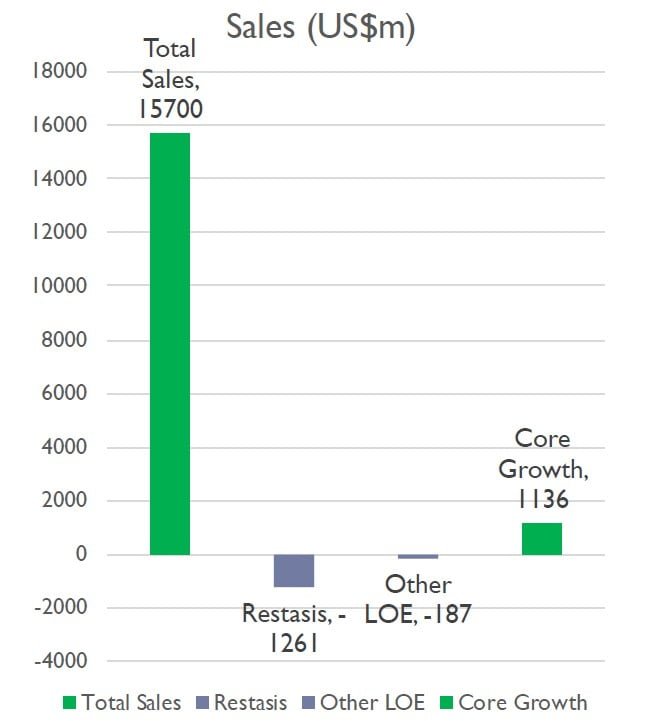 Restasis + other LOE
Only 9% of sales affected
Mitigated by core growth*
->little/no impact on valuation
Write Offs: Poor Management?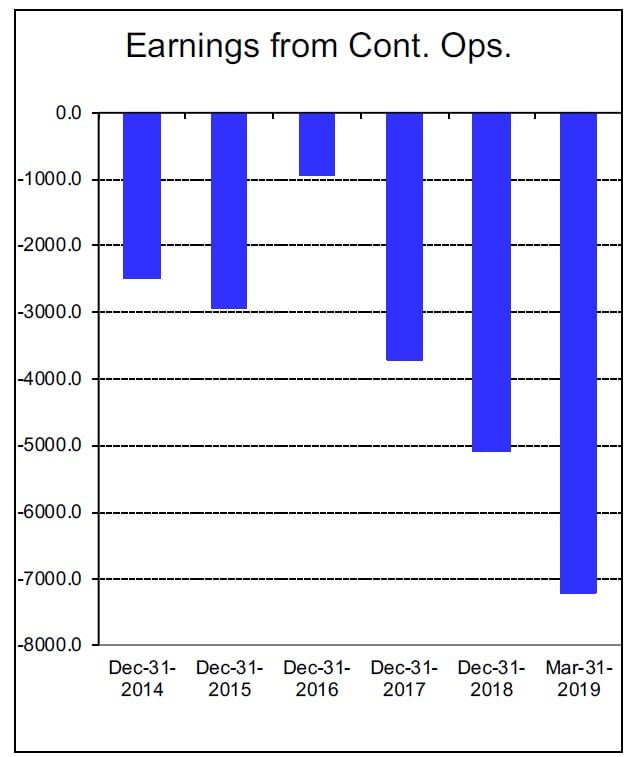 Questionable M&A
Spectacular failures (e.g. Rapastinel)
No new champions
$13.4bn of balance sheet write-downs (in 4 years).
Underperforming pipeline
Botox: Great Franchise, But New Competition Looming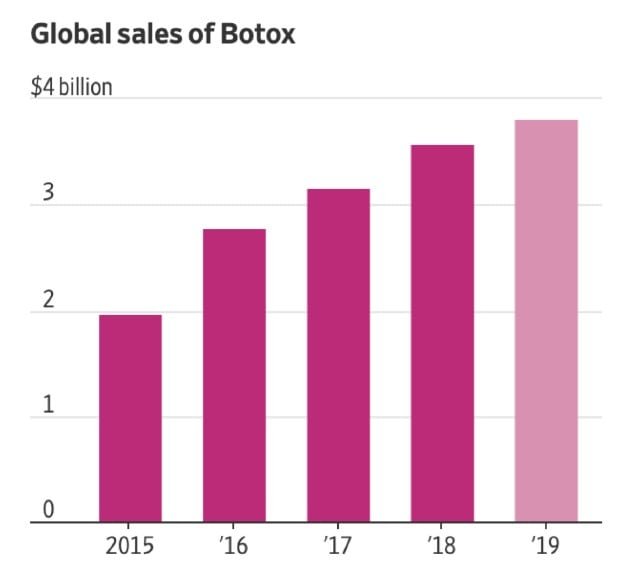 24% of total AGN sales
Fast (9%) growth rate
Demographic tailwind
Limited regulatory risk (cash-based)
...Still Dominant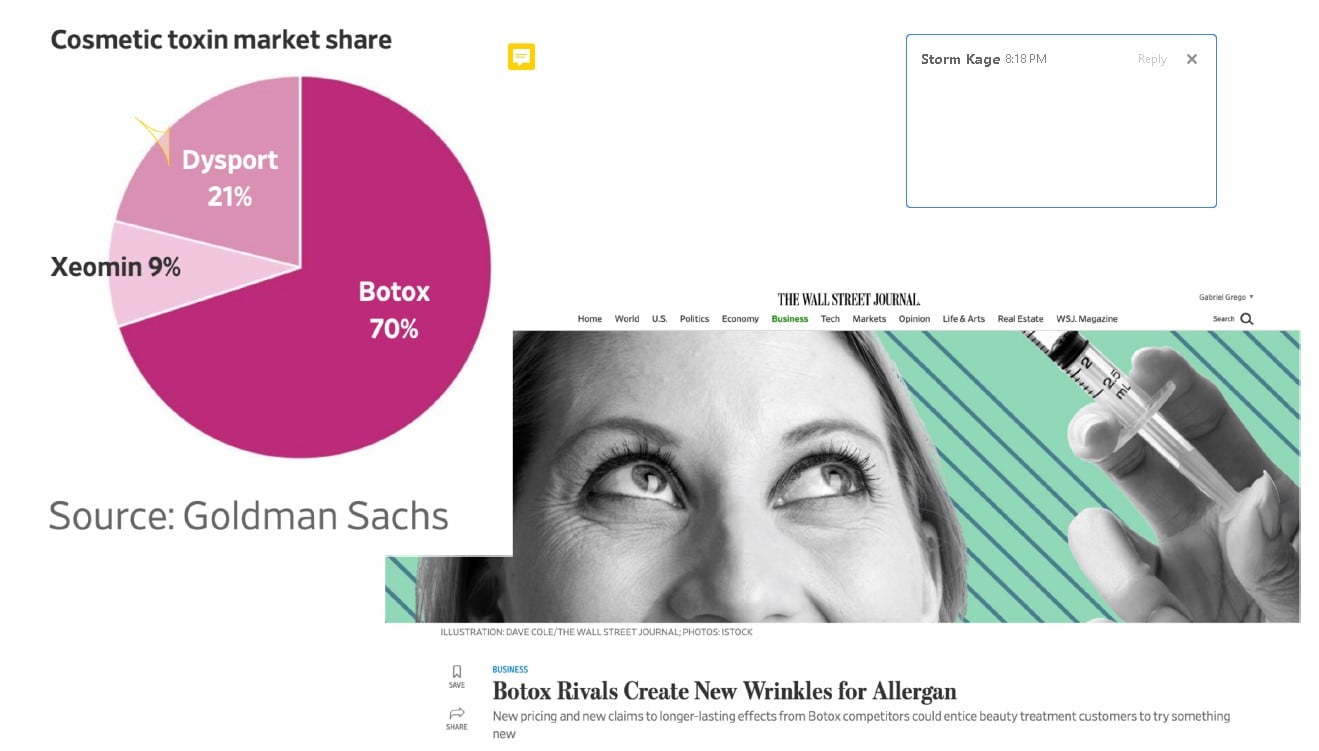 ...But New Competitive Threats: Jeuveau
Jeuveau (by Evolus)
Seems clinically equivalent
Marketed aggressively

Discounts to doctors
Branding
...But New Competitive Threats: Daxi
Daxi (by Revance)
Might be approved in 2020 for frown lines.
Seems to lasts significantly longer than Botox*.
Daxi Clinical Studies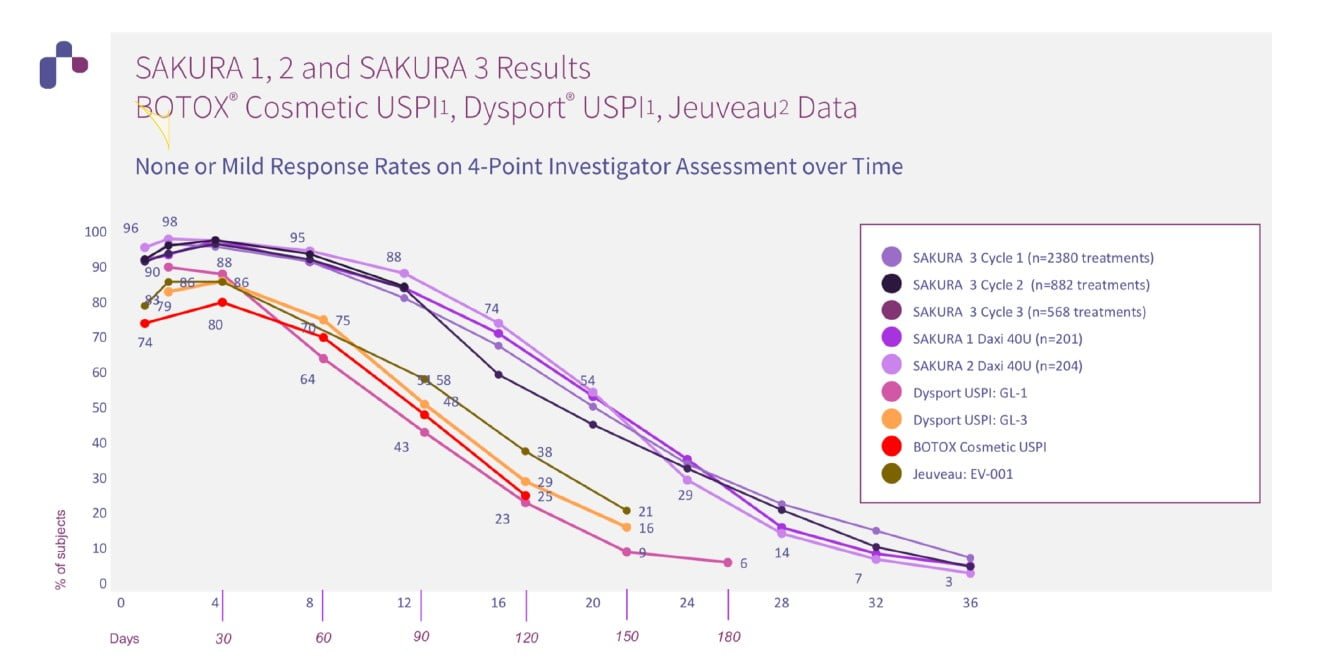 Assessing Competitive Threats: Bull Case
Brand strength
Some customer lock-in
cosmetic portfolio synergies
Resilience vis-à-vis old, stronger competitors
Competitors provide little/no new benefits, no clinical history.
Botox upcoming longer-lasting product
Assessing Competitive Threats: Bear Case
Some Botox clients will switch, if incentives are large enough.

Product choice usually driven by doctor, not patient.
Competitors may provide discounts to doctors.
Safety profile not an issue (products perceived as nearly equivalent).

New products may be more effective/longer lasting
Botox Worst-Case-Ccenario: Not So Bad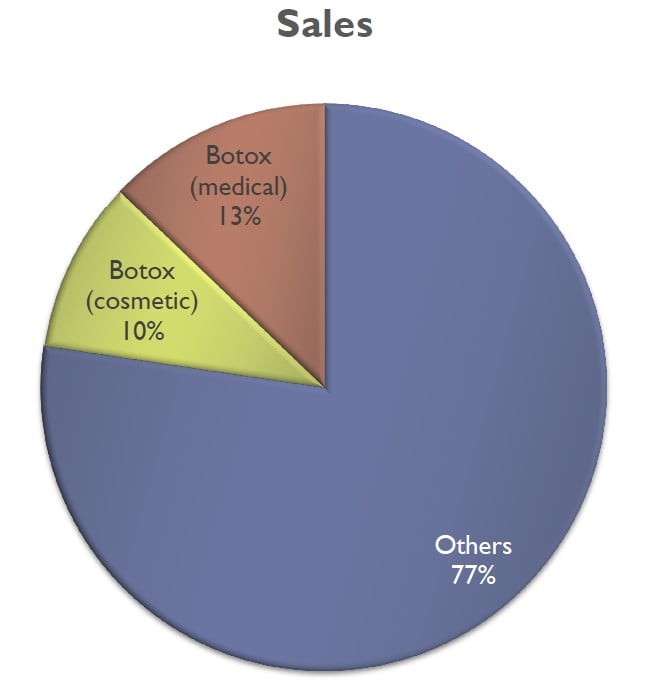 Cosmetic Botox: only 10% of AGN's revenue.
Medical Botox less threatened.
Doctors store 2/3 products max. Botox must-have.
Growing market (CAGR 7.6%) should accommodate new supply
Many Ways To Win...
Management shakeout
Stand still, deleverage & buyback
Botox fears proven unfounded
Split cosmetic/medical
Sale
Notable Investors
David Tepper (Appaloosa)
Seth Klarman (Baupost)
Why We Believe Management Has To Go
Failed M&A policy
Bad buyback timing
Questionable compensation
Lack of candor
Main reason for depressed stock price
Conclusion
Strong core portfolio.
Botox threats probably overblown
Very strong FCF generation
Deleveraging & buyback underway
Price multiple depressed
Activists safeguarding questionable management
This article first appeared on ValueWalk Premium